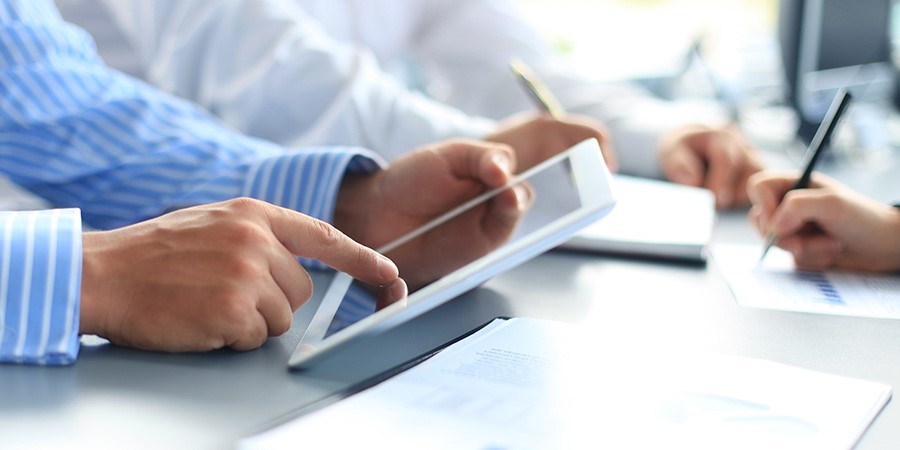 Whether it's claiming data for compliance, processing claims data for reimbursement, assisting with audits or advising on program and policy decisions—We can help.


School-Based Medicaid Services
---
School-based Medicaid programs are critical to ensuring that children get the health and educational services they need. PCG can ease the administrative burden to help make your school-based Medicaid programs efficient and compliant, so you can recover the reimbursements to which you are entitled.
As the nation's largest provider of school-based Medicaid services, PCG provides Medicaid revenue recovery services to more than 4,000 U.S. public school districts. Since 1992, we've helped our clients recover more than $6 billion in federal Medicaid reimbursements, helping pave the way for countless students to succeed.
School-Based Medicaid Services Include
---
Medicaid Fee for Service Billing
---
PCG can administer your Medicaid Fee for Service billing both statewide and at the participating school district level. Our technology and expertise make the process easier and more efficient for your staff.
Our team can assist with all aspects of the Medicaid billing process, from the tools for capturing the required documentation of delivered services to the submission and processing of Medicaid claims. EasyTrac™—our online service documentation and Fee for Service billing tool—provides your school or district with a single solution for your Medicaid process.



Medicaid Administrative Claiming (MAC)
---
MAC programs offer Federal reimbursement for the costs of administrative activities that some school staff perform in support of their Medicaid state plan. Our integrated claiming system incorporates cost reporting and time studies to determine reimbursement using state methodologies for services–like conducting outreach, assisting with application, or linking students to Medicaid–that support the program. PCG helps scope, design, develop, and implement new programs, and can also support schools in the administration of their own MAC programs.
Medicaid Cost Settlements
---
PCG assists state and districts with the design and implementation of the Medicaid Cost Settlement processes. We'll help collect the required financial data, complete the annual cost report and provide support for any state or federal reviews.


Financial Services Consulting 
---
Our educational policy and financial services consultants can provide a range of services for your district or state, tailored to your goals and challenges.


Financial Services Consulting Services Include
---
Audit Services
---
In local, state, or federal audits, we can assist with any part of the audit process, including responding to reviews and negotiating financial findings.


Data Analysis/Reporting
---
We offer in-depth data analysis and reporting to identify trends, outliers, and possible areas for additional allowable reimbursement. We can provide information on the Medicaid claiming process to assist school boards, superintendents, or other stakeholders.
Medicaid Consulting
---
Our in-house experts on policy, national trends, program improvements, and pending or recently passed legislation can provide the information you need to successfully navigate changes and requirements.
Program Review
---
We can conduct a complete review of your current Medicaid program, either at the state or district-level, and provide a written report of recommendations for process or policy improvements.
Rate Setting/Cost Settlement
---
Our team reviews and establishes appropriate rates and/or performs a cost settlement process to help ensure that all your allowable costs are captured and reimbursed.
State Plan Review and Amendments
---
PCG reviews State Plans and can assist in the process to amend the State Plan. Amending the State Plan can require a significant investment of time. We can help draft and negotiate changes to the state plan to reduce the burden on agency staff.