Bristol, Virginia's School Division to Host Summer Sessions with Space Education in Partnership with PCG and the Aldrin Family Foundation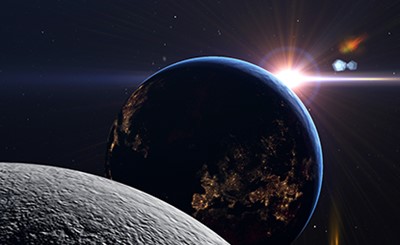 Bristol, Virginia's school division plans to host two month-long "summer camp" sessions that include space education to help kindergarten through eighth-grade students academically—in the wake of the COVID-19 pandemic.
Public Consulting Group (PCG), in partnership with the Aldrin Family Foundation, is providing the school division with a unique digital space curriculum and gigantic learning maps of Mars and the Moon complete with interactive robot rovers.
The curriculum includes engaging, collaborative, inquiry-based activities for students. It focuses on STEAM concepts: connecting the critical learning of STEM (science, technology, engineering, and mathematics) with the Arts—as well as essential elements of English Language Arts (ELA)—to spark inquiry and innovation for students.
The Bristol school division's summer sessions are scheduled to take place from June 7th to June 30th and from July 7th to July 30th.
Click here to learn more about K-12 Space Education for your school district this summer!