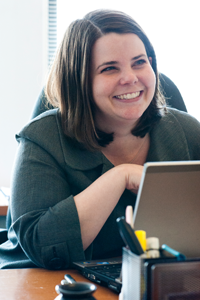 Heather Baker
Manager / Human Services
Heather Baker leads PCG's child welfare and youth services practice, helping state, county, and community-based agencies invest in programs, people, and technologies that improve the lives of children and families. She leads a team of individuals with vast experience in delivering and managing child and family services and programs. Heather has worked with a variety of states since joining PCG in 2003, providing expertise, technical assistance, and recommendations for projects in provider performance management, program evaluation, financial management, service management, information technology, and early childhood development. Prior to joining PCG, she worked at the Commonwealth of Massachusetts' Executive Office of Administration and Finance, Fiscal Affairs Division. Heather completed a Master of Arts degree from Boston College.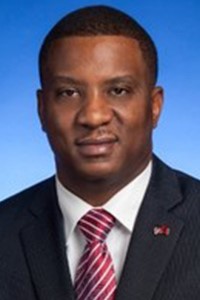 Tracy Bell
Senior Advisor / Human Services
Mr. Bell joined PCG in November 2018 with over 15 years of experience in human services. He currently serves as a senior advisor for employment and income maintenance services within Human Services.  In this role, he focuses on health and human services strategies and solutions for state and local governments. Mr. Bell works with agency executives, leadership, and frontline staff to coordinate business efforts; respond to needs for all project-related endeavors; and provide viable solutions that meet clients' needs.
Since joining PCG, Mr. Bell has worked on several projects, including but not limited to: the modernization of a state's system responsible for assisting those with developmental disabilities or acquired brain disorders; a data validation project to ensure proper designation of Medicaid closure codes in order to facilitate consistent and accurate claim processing; as well as leading a Project Management Office (PMO) effort for a state agency, which focuses on how to operate effectively during a post-COVID-19 reality—helping to create remote solutions for an organization that has historically been hands-on and in person.
Prior to joining PCG, Mr. Bell served as Vice President of Business Development for Maximus. He also served as Chief Officer of Workforce Development Employment and Transformation for the Tennessee Department of Human Services. In that role, he oversaw daily operations for Human Services programs, such as Temporary Assistance for Needy Families (TANF), the Supplemental Nutrition Assistance Program (SNAP), Child Support, Workforce Development, and system development. With a background in Computer Science from Mississippi Valley State University, Mr. Bell is once again focusing on information technology leadership in human services, where his focus is centered on creating technology solutions that support the business needs and overall mission/vison of Health and Human Services organizations.
Mr. Bell is a volunteer Advisory Council Member for Human Services at the Kresge Foundation. He is also affiliated with the American Public Human Services Association (APHSA), Ascend Aspen Institute, and Leadership for a Networked World, to name a few.
Katie Bright
Associate Manager / Human Services
Katie Bright is an associate manager within the Human Services' Child Welfare and Youth Services team. Katie's career at PCG began in 2002 when she started working within the Massachusetts Department of Children and Families (DCF) revenue management unit. Her role has since expanded to include work with child welfare agencies across the U.S.
Most recently, Katie has been working with state child welfare agencies, as they work to implement the Family First Prevention Services Act. She has also worked closely with states to determine how to best utilize flexible funding to better serve the children for which they provide care. Much of this work has included the implementation of evidence-based practices that have demonstrated improved outcomes for children.
In addition to program implementation, Katie has an extensive background in financial management for child welfare agencies with comprehensive knowledge of Title IV-E eligibility and maintenance claiming. Her knowledge extends to Title IV-E administrative claiming; the Targeted Case Management Option under Medicaid; and the Social Security Block Grant.
Katie completed a Bachelor of Arts degree in Political Science from Simmons College in Boston, MA.
Rupam Chokshi
Associate Solutions Manager / Human Services
Rupam Chokshi is a seasoned product leader accomplished in managing a portfolio of digital products spread across all stages of the product lifecycle.
Rupam has been architecting technology solutions for over 18 years with a focus on digital transformation, content management, process automation, mobility, and artificial intelligence (AI). For the last 12 years, these solutions have been solely in the Human Services space. Prior to joining PCG, Rupam implemented multiple state and county technology solutions for SNAP, TANF, Medicaid, Child Care, Energy Assistance, Housing, Child Welfare, and Child Support programs.
Rupam has a Bachelor of Science in Industrial & System Engineering (BSCISE) from The Ohio State University. He is a Certified Product Master (PMC-VI) from the Pragmatic Institute, Enterprise Content Management Master (ECMM) from the Association for Intelligent Information Management (AIIM), and a Microsoft Certified Professional (MCP). Rupam is an active member of the Human Services IT Advisory Group (HSITAG), an American Public Human Services Association (APHSA) IT Solutions Management (ISM) 2018 Emerging Leader, and serves on the ISM Conference & Expo planning committee.
Kathy Fallon
Practice Area Director / Human Services
Ms. Fallon has worked in government and government consulting for more than 32 years and has expertise across state and local human service programs. She has been at PCG since 1998 and currently oversees the firm's human services division, which provides consulting, technology, and outsourcing services to state and local governments across the United States. Prior to joining PCG, she worked for the Commonwealth of Massachusetts for eight years in both the legislature and Executive Office of Administration and Finance, managing state budget and finance. Ms. Fallon has a Master of Public Administration (MPA) from the University of Massachusetts, where she instructed graduate-level MPA students in the art and science of public budget and finance for 11 years.
David Flores
Chief Technology Officer / Human Services
As the Chief Technology Officer (CTO) for the firm's Human Services practice, David Flores oversees the development and implementation of the software systems and technical processes used in service of PCG's human services clients. Mr. Flores has supported all aspects of the software development process, from inception to implementation and operation, over the course of his more than 14 years working in the technology sector. Prior to joining PCG in 2016, Mr. Flores worked as a software consultant and business systems programmer. He holds a dual Bachelor's degree in Mathematics and Computer Science from Rensselaer Polytechnic Institute.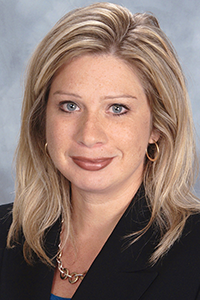 Heather Gann
Associate Manager / Human Services
Heather Gann is an associate manager for Early Childhood Education (ECE) in Human Services. She joined PCG in 2014 with over 15 years of experience in the field. In her current role, Heather manages all sectors of early childhood—from home visitation to state-funded pre-kindergarten (Pre-K). Her work focuses on early childhood (EC) systems design and technical assistance and includes EC Workforce Registry operations and curriculum design and delivery. Project examples include state special education system evaluation; the reframing of state agency governance and service delivery structures; and state university curriculum consulting.
Prior to joining PCG, Heather worked across all sectors of the field of ECE at both the provider and administrative levels, giving her a holistic perspective. Heather's extensive experience gives her added insight into many needs, challenges, and opportunities faced by human service agencies, and she has a deep understanding of the varying contexts and landscapes across the field.
Heather completed a Master of Education Administration degree and a Bachelor of Arts degree in Early Childhood and Special Education. She is also a member of the National Association of the Education of Young Children (NAEYC). Previously, she served as an executive board member of Tennessee's state affiliate of NAEYC.
In addition, Heather authored the following white papers: Improving the Parent-Child Relationship: Strategies and Implications for the Home Visitor or Service Coordinator (2014) and The Zika Virus: Implications for Collaboration across Human Services Agencies and State Action Plans (2016; co-authored by Dr. Janice Gruendel and Jill Reynolds). She also served on a committee through the Division for Early Childhood (DEC) that created implementation supports for DEC's Recommended Practices.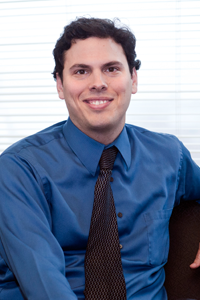 Nathan Grossman
Manager / Human Services
Nathan Grossman, a Manager within our Human Services practice, has over the past 20+ years worked with health and human services agencies in more than two dozen states to provide consulting on early childhood, child welfare, income maintenance and disability programs, including information technology, program administration, training and technical assistance, and financial and program analysis. Mr. Grossman has expertise in information technology system planning and implementation for public agencies and in federal revenue management in multiple areas of federal funding (Titles II, IV-D, IV-E, XIX, XXI and IDEA Parts B & C, SSI/SSA, CCDF, TANF and SNAP).
Recent examples of relevant contracts that Mr. Grossman has managed include currently supporting the West Virginia Department of Health and Human Resources to implement a new integrated eligibility system by supporting Optum in a subcontractor role, providing project management, training and organizational change management expertise. Also, since 2012, he has supported the Pennsylvania Department of Human Services plan and enhance its technology support early intervention, early childhood, and home and community based services by managing a project team of about 25 staff. Mr. Grossman has also led various programmatic, financial and technology evaluations for early intervention, developmental disability, aging, foster care, child care, behavioral health, and nutrition programs in Arizona, California, Colorado, Connecticut, the District of Columbia, Florida, Illinois, Indiana, Kansas, Maine, Maryland, Massachusetts, Michigan, Minnesota, Mississippi, Missouri, Montana, New Hampshire, New Jersey, New Mexico, New York, North Carolina, Pennsylvania, Ohio, Rhode Island, South Carolina, Tennessee, Virginia, Washington, West Virginia, and Wisconsin.
Mr. Grossman received Prosci Organizational Change Management Practitioner certification in 2018 and Project Management Professional (PMP) certification in 2008.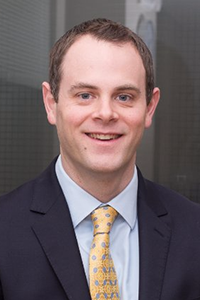 Brian Howells
Manager / Human Services
Mr. Howells has been working in government and public sector consulting for more than 11 years. Focused on employment and public assistance programs, Mr. Howells has led a number of engagements to improve state Temporary Assistance for Needy Families (TANF) Work Participation Rates, enhance Maintenance of Effort (MOE) claiming, and provide employment supports to public assistance recipients. In addition, he works with a number of states to improve and integrate their eligibility and program services to provide a better customer experience and lower costs for states. His work has also included projects related to the Supplemental Nutrition Assistance Program (SNAP), Medicaid, and Cost Allocation. Mr. Howells has presented at conferences sponsored by the National Association of Workforce Development Professionals (NAWDP), the National Association for Welfare Statistics and Research (NAWRS), the Center for Economic Inclusion (UK), and the National Association of Human Services Financial Officers (HSFO). Prior to joining PCG, he worked for the Commonwealth of Massachusetts as a senior fiscal policy analyst at the Executive Office of Administration & Finance (ANF) and as Deputy Budget Director of the Executive Office of Health and Human Services.
Deborah Joffe
Associate Manager / Human Services
Deborah Joffe, PMP, is an Associate Manager at PCG. Ms. Joffe has extensive experience leading consulting jobs for human services agencies around the country, including engagements providing policy analysis, business diagnosis, program design, and expenditure analysis for TANF and other federally funded programs. She manages PCG's executive function related work, including training based on PCG's Human Services Coaching Framework and other program design decisions. Her background includes project management of TANF MOE identification projects in 13 states, including Missouri, Massachusetts and Michigan over the past nine years. She has personally been involved in nearly $2 billion of TANF MOE claims. In addition to her MOE work, Ms. Joffe has overseen work participation improvement projects in Maine, Missouri, Rhode Island, and Ohio, and TANF consulting engagements in Minnesota, Massachusetts, and Georgia. She has worked in more than 20 states and has served as project or engagement manager for numerous projects over the past eight years. Her experience includes standing up a large-scale operation providing TANF employment case management services in San Diego County, California, a project that employs 130 people and serves 5,000 families receiving public assistance. The operation also includes child care subsidy services, including eligibility determination and payment processing. Ms. Joffe is a certified Project Management Professional and a member of the Project Management Institute. She has a Master of Science in Public Affairs from the University of Massachusetts Boston and a BA from Brandeis University.
Jennifer MacBlane
Associate Manager / Human Services
Jennifer MacBlane is an associate manager at PCG. She has over 20 years of experience in human services, government, and government consulting.
Jennifer began her career at PCG in 2006 and works with child welfare and human services agencies across the U.S. to further their goals of improving lives. Her areas of focus are service system design, transformation, evaluation, and innovative payment strategies. She has assisted states with the creation of more comprehensive, preventive, and flexible children's service systems by integrating services across child welfare and behavioral health. Jennifer also has a deep understanding of federal funding sources that support children's services and how to utilize them effectively.
Prior to joining PCG, Jennifer worked in direct human services and within the Massachusetts State Budget Office. She completed a Master of Public Administration degree from Arizona State University.
Tony Ong
Business Development Manager / Human Services
Tony Ong believes in better government. As the leader of Public Consulting Group's (PCG) business development in the human services sector, Tony is driving the development of next-generation human services programs that create more value through improved outputs and outcomes. Through relationship building and establishing productive partnerships, Mr. Ong introduces new and innovative ways to help agencies improve operational effectiveness and client outcomes.
After four years in Massachusetts state government, Tony joined PCG in 1999 and ascended the organization to become a seasoned manager of people and a portfolio of projects focusing on producing excellent deliverables, instilling client loyalty, building great teams, and cultivating staff professional development. Mr. Ong led the implementation and operation of, at the time, PCG's largest contract in its history to provide a full complement of employment services to participants of the County of San Diego's CalWORKs Welfare-to-Work program.  Over the last 10 years, the program has expanded to help over 7,000 families (including 2,000 Refugee families) maximize their human potential through career, education, and employment services. 
Mr. Ong has an MBA from Clark University, a MS in Public Administration/Public Policy from the McCormack Graduate School of Policy Studies at the University of Massachusetts Boston, and a BA in Political Science from the University of Massachusetts Amherst.  Outside of work, Tony enjoys the grind of training, completing 32 marathons and 2 Ironman Triathlons and challenge of competition as a golfer and ski racer.
Beth Osborne
Associate Manager / Human Services
Beth Osborne is an associate manager in PCG's Boston office. Since 2005, she has worked with child welfare and human service agencies across the U.S. to implement fiscal and policy solutions to help improve outcomes for children, youth, and families. Beth has also worked with a variety of states to deliver financial consulting, strategic planning, project management, and sustainable change services.
Currently, Beth is managing two of PCG's longest continuous revenue management contracts—for the Massachusetts Department of Children and Families (DCF) and the Rhode Island Department of Children, Youth, and Families (DCYF). For these contracts, she manages Title IV-E policy, quality assurance and claiming; Medicaid rate setting and claiming; and cost allocation services.
In addition, Beth is acting in response to the Family First Prevention Services Act (FFPSA) by reviewing and developing fiscal solutions for the benefit of child welfare agencies and the children and families they serve.
Beth completed a Master of Public Administration degree and a Master of Political Science degree from Suffolk University in Boston, MA.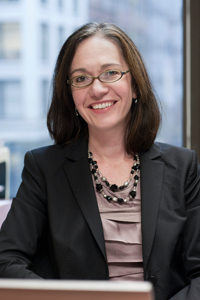 Jill Reynolds
Associate Practice Area Director / Human Services
Ms. Reynolds leads PCG's Aging and Disability Services Center of Excellence. She provides strategic leadership and support for human services projects involving Home and Community Services, Vocational Rehabilitation, disability services, employment support programs, and other programs serving elders and people with disabilities. Throughout her career, Ms. Reynolds has been committed to helping state and local clients achieve improved outcomes and fiscal performance in their human services programs. She has worked extensively with numerous government programs across early childhood, public assistance, and employment services. She has worked with federal funding sources including Medicaid, SNAP (Food Stamps), Title IV-E, TANF, CCDF, WIOA, IDEA Parts B&C, and competitive grant funds. Specific examples of Ms. Reynolds' work with PCG clients include outsourced government operations, information systems consulting, financial management consulting, business process improvements and design, federal fund reporting and claiming, program consulting and person-centered planning practices. She leads PCG's efforts in using executive function brain research to develop more effective human services programs based in coaching and skill building. Ms. Reynolds has presented nationally on numerous topics including human services finance, coaching, and employment services.
Prior to joining PCG, Ms. Reynolds was Deputy Education Advisor to the Governor of Massachusetts. In this role, she worked on early education, K-12 education, and higher education policy, legislation, regulation, and finance. Previously she worked for the Massachusetts Office for Administration and Finance and was responsible for budget oversight and analysis related to education and other areas. Ms. Reynolds is a 2017 Eisenhower Fellow, for which she studied labor market participation for people with disabilities in Peru and Japan.
Sarah Salisbury
Associate Manager / Human Services
Sarah Salisbury has over 14 years of experience in a vast array of health and human services programs with specific focus on aging and disability services, early childhood programming, rate setting, and cost reporting. She has managed rate studies and fiscal analysis for Early Intervention (EI), Vocational Rehabilitation (VR), and Home and Community Based Services (HCBS) programs in numerous states. Ms. Salisbury also assists states with Federally required HCBS Statewide Transition Plan (STP) activities, including provision of person-centered planning trainings and compliance site assessments.
Prior to her work at PCG, Ms. Salisbury completed the Public Management Internship program in New York State while working for the State's Budget office. At Division of the Budget, she managed over $6.1 billion with her portfolio including Home Energy Assistance Program (HEAP), Supplemental Security Income (SSI), homelessness, supportive housing, Supplemental Nutrition Assistance Program (SNAP), EI, state operations, and IT infrastructure. She also developed cost savings and revenue recommendations for IT development projects and strategic sourcing. Her other past work has included serving as a subject matter expert for the federal Office of Refugee Resettlement, and public affairs at the U.S. Embassy in Guatemala.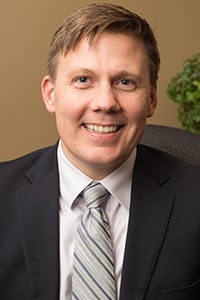 Ezra Sykes
Associate Manager / Human Services
Mr. Sykes has led numerous complex projects in the public sector that include elements of process improvement, organizational effectiveness, and change management. He has worked with several states since joining PCG in 2008, primarily working with health and human service agencies aiming to improve frontline services for public benefit recipients. Mr. Sykes also serves as the director of PCG's Sustainable Change practice, a bundle of knowledge and tools that supports the growth, change, and revitalization of government organizations. Prior to joining PCG, Mr. Sykes worked for the Massachusetts Department of Transitional Assistance as the Director of Project Management. Mr. Sykes also has experience in the non-profit realm, serving as Director of Policy for the Massachusetts Housing and Shelter Alliance, a public policy advocacy organization advocating on behalf of homeless individuals.