PCG's Human Services practice helps state, county, and municipal human services agencies to achieve their performance goals in order to better serve populations in need. PCG's Human Services' seasoned professionals offer proven solutions to help agencies design programs, services, and systems; increase program revenue; cut costs; and improve regulatory compliance with state and federal regulations.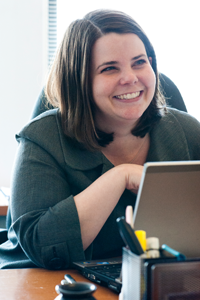 Heather Baker
Manager / Human Services
Ms. Baker leads PCG's child welfare and youth services practice, helping state, county, and community based agencies invest in programs, people and technologies that improve the lives of children and families. She leads a team of individuals with vast experience in delivering and managing child and family services and programs. She has worked with a variety of states since joining PCG in 2003, providing expertise, technical assistance, and recommendations for projects in provider performance management, program evaluation, financial management, service management, information technology, and early childhood development. Prior to joining PCG, Ms. Baker worked at the Commonwealth of Massachusetts' Executive Office of Administration and Finance, Fiscal Affairs Division.
Katie Bright
Associate Manager / Human Services
Katie Bright is an associate manager within the Human Services' Child Welfare and Youth Services team. Katie's career at PCG began in 2002, when she started working within the Massachusetts Department of Children and Families (DCF) revenue management unit; her role has since expanded to include work with child welfare agencies across the country. Most recently, Katie has helped several agency partners implement Title IV-E waivers. She has also worked closely with states to determine how to best utilize flexible funding to better serve the children they care for. Much of this work has included the implementation of evidence-based practices that have demonstrated improved outcomes for children. In addition to program implementation, Katie has an extensive background in financial management for child welfare agencies, with a comprehensive knowledge of Title IV-E eligibility and maintenance claiming, Title IV-E administrative claiming, Targeted Case Management Option under Medicaid, and the Social Security Block Grant. Katie received a Bachelor of Arts in Political Science from Simmons College in Boston, MA.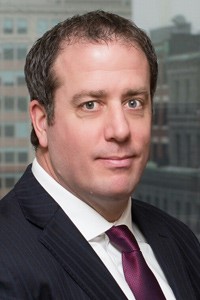 Jason Clifford
Chief Technology Officer / Human Services
Jason Clifford joined Public Consulting Group in 2014 as its CTO for the Human Service practice, responsible for the technology strategy and implementation. Prior to joining Public Consulting Group, Jason had over 20 years of experience designing, implementing and managing mission critical software, infrastructure, and organizations at global business service providers. Jason came to Public Consulting Group from OnProcess Technology, where he was responsible for the design, implementation and operation of a global organization providing a scalable technology platform and services to service supply chain customers. He holds a Bachelor of Science Degree in Electrical Engineering from the University of Massachusetts and a Master of Software Engineering Degree from Brandeis University. He lives in Marshfield, MA with his wife and two daughters.
Kathy Fallon
Practice Area Director / Human Services
Ms. Fallon has worked in government and government consulting for more than 25 years and has expertise with funding sources including but not limited to TANF Medicaid, Title IV-E, CCDF, WIA, and Title IV-D. She has been at PCG for 15 years and currently oversees the firm's human services division. Prior to joining PCG, she worked for the Commonwealth of Massachusetts for eight years in both the legislature and Executive Office of Administration and Finance, managing state budget and finance. At PCG, Ms. Fallon has worked with more than half of all U.S. state governments, focusing primarily on improving the business of government by improving fiscal functioning, service delivery, and operational process. She has managed large scale revenue maximization projects in Texas, Massachusetts, and Colorado and currently manages numerous large scale outsourced operations for a variety of jurisdictions, including but not limited to the revenue functions for the MA Department of Social Services, the TANF WTW program in San Diego County, and the WIA One Stop system in Philadelphia, PA. Ms. Fallon has a Masters of Public Administration (MPA) from the University of Massachusetts, where she currently instructs graduate-level MPA students in the art and science of public budget and finance. She is a member of APHSA's national work group on integration which is working to foster greater interoperability and effectiveness in the health and human services enterprise.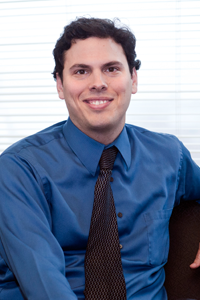 Nathan Grossman
Associate Manager / Human Services
Mr. Grossman has expertise in federal revenue maximization and management in multiple areas of federal funding (Titles II, IV-D, IV-E, XIX, XXI, and SSI/SSA, TANF, and Food Stamps) and he has expertise in implementing information technology systems for public agencies. Beginning in 2012, Mr. Grossman began serving as Project Director of PCG's IT consulting project for the Pennsylvania Department of Public Welfare, overseeing more than 20 project staff, to enhance and maintain the Commonwealth's enterprise IT systems supporting early childhood services and home and community-based services (PELICAN and HCSIS). Previously, he led large scale IT planning projects for various early childhood, child welfare, and juvenile justice systems in Washington, DC, Massachusetts, North Carolina, and Pennsylvania. He has also led various financial and programmatic evaluations for foster care, child care, behavioral health, and early intervention services in Colorado, Connecticut, Illinois, Massachusetts, Missouri, Montana, New Jersey, New York, Rhode Island, Wisconsin, and West Virginia. Previously, Mr. Grossman managed operations to claim $250 million in Targeted Case Management and Rehabilitative Services Medicaid funds for all child welfare and juvenile justice services in Massachusetts.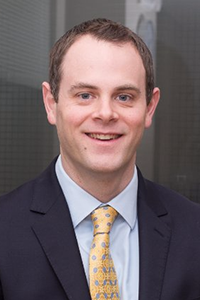 Brian Howells
Manager / Human Services
Mr. Howells has been working in government and public sector consulting for more than 11 years. Focused on employment and public assistance programs, Mr. Howells has led a number of engagements to improve state Temporary Assistance for Needy Families (TANF) Work Participation Rates, enhance Maintenance of Effort (MOE) claiming, and provide employment supports to public assistance recipients. In addition, he works with a number of states to improve and integrate their eligibility and program services to provide a better customer experience and lower costs for states. His work has also included projects related to the Supplemental Nutrition Assistance Program (SNAP), Medicaid, and Cost Allocation. Mr. Howells has presented at conferences sponsored by the National Association of Workforce Development Professionals (NAWDP), the National Association for Welfare Statistics and Research (NAWRS), the Center for Economic Inclusion (UK), and the National Association of Human Services Financial Officers (HSFO). Prior to joining PCG, he worked for the Commonwealth of Massachusetts as a senior fiscal policy analyst at the Executive Office of Administration & Finance (ANF) and as Deputy Budget Director of the Executive Office of Health and Human Services.
Carole Hussey
Associate Manager / Human Services
Ms. Hussey leads consulting engagements in IT planning and consulting for public sector human services clients. In this role, she has worked in North Carolina, Pennsylvania, New York, Indiana, Arizona, and Massachusetts. She has led efforts for many large scale, high-risk, enterprise initiatives in various programs including child welfare, SNAP/TANF, early education, home and community-based services (HCBS), and Medicaid. These projects encompassed a variety of functions and activities including feasibility studies, data analytics, Medicaid cost reporting, cost allocation plans, integrated eligibility, business process re-design, SACWIS, case management systems, automated test tools, and document imaging solutions. Prior to her work at PCG, Ms. Hussey was an Enterprise Project Manager for the Commonwealth of Pennsylvania's Office of Administration, Office for Information Technology. She also spent many years in private sector financial services. Ms. Hussey participates in various national workgroups and frequently speaks at conferences and events about approaches to technology management and implementation and data analytics. Ms. Hussey holds a Bachelor of Science from Duquesne University.
Deborah Joffe
Associate Manager / Human Services
Deborah Joffe, PMP, is an Associate Manager at PCG. Ms. Joffe has extensive experience leading consulting jobs for human services agencies around the country, including engagements providing policy analysis, business diagnosis, program design, and expenditure analysis for TANF and other federally funded programs. She manages PCG's executive function related work, including training based on PCG's Human Services Coaching Framework and other program design decisions. Her background includes project management of TANF MOE identification projects in 13 states, including Missouri, Massachusetts and Michigan over the past nine years. She has personally been involved in nearly $2 billion of TANF MOE claims. In addition to her MOE work, Ms. Joffe has overseen work participation improvement projects in Maine, Missouri, Rhode Island, and Ohio, and TANF consulting engagements in Minnesota, Massachusetts, and Georgia. She has worked in more than 20 states and has served as project or engagement manager for numerous projects over the past eight years. Her experience includes standing up a large-scale operation providing TANF employment case management services in San Diego County, California, a project that employs 130 people and serves 5,000 families receiving public assistance. The operation also includes child care subsidy services, including eligibility determination and payment processing. Ms. Joffe is a certified Project Management Professional and a member of the Project Management Institute. She has a Master of Science in Public Affairs from the University of Massachusetts Boston and a BA from Brandeis University.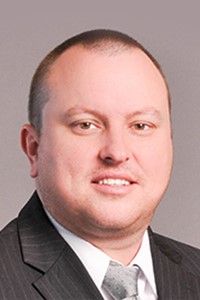 Jamie Kilpatrick
Associate Manager / Human Services
Jamie Kilpatrick, an Associate Manager in PCG's human services division, currently leads the New York State Bureau of Early Intervention State Fiscal Agent project, overseeing the fiscal management and payment of claims for New York's Early Intervention (EI) program. The largest EI program in the country, PCG manages more than $600 million dollars in EI claims annually for the state. Mr. Kilpatrick also serves as a subcontractor to the Center for IDEA Early Childhood Data Systems (DaSY). In this role, he co-authored, "Understanding and Using Fiscal Data: A Guide for Part C Staff." DaSY widely distributes this best practices white paper, not only to guide state EI leaders in their collection and use of important fiscal management data, but also to answer strategic fiscal policy questions. Mr. Kilpatrick brings more than 15 years of experience working with early childhood systems across the country, including Colorado, North Carolina, Pennsylvania, Mississippi, Tennessee, New York and the OSEP-funded Mid-South Regional Resource Center. Prior to joining PCG, Mr. Kilpatrick most recently worked for the State of Tennessee specializing in EI and early childhood governance for the state as the Director of Early Childhood Special Education Programs within the Department of Education. Mr. Kilpatrick earned his Bachelor's degree from the University of Tennessee (UT), his Master's degree in Education from UT Martin, and has completed doctoral coursework in Public Administration from Tennessee State University's Institute for Public Service.
Jennifer MacBlane
Associate Manager / Human Services
Jennifer MacBlane, Associate Manager, with PCG, has over 20 years of experience in human services, government, and government consulting. She has been employed by PCG for more than 11 years and she specializes in child welfare and human services purchase of service management, including payment reform. Ms. MacBlane manages a project in the state of Michigan to transition child welfare financing from the current per diem model to a performance based model and assisted the State of California to reform their foster care rates. She recently assisted the Commonwealth of Massachusetts to improve oversight of residential schools by identifying programmatic factors that are most closely associated with safety and positive outcomes for children and making recommendations for improved data collection and sharing between seven oversight agencies. She performed a comprehensive assessment of violence prevention services and developed a strategic plan that identified short- and long-term strategies for service delivery, program outcomes, and program administration for the State of Maine Department of Health and Human Services. Ms. MacBlane worked with child welfare agencies in Massachusetts and Maine to develop child welfare demonstration projects to achieve better outcomes for children and families under Title IV-E waivers. 
Before PCG, Ms. MacBlane worked as the Budget Manager for the Commonwealth of Massachusetts Department of Children and Families, where she forecasted and tracked expenditures of approximately $750 million across administrative and program accounts. She also served as an Assistant Budget Director at the Commonwealth of Massachusetts Executive Office for Administration and Finance where she oversaw spending in the areas of public safety, corrections, healthcare, housing, and the environment.
Tony Ong
Business Development Manager / Human Services
Mr. Ong is helping PCG lead the way to developing next-generation human service programs nationally, notably with publicly funded employment services and workforce development programs. Mr. Ong focuses on engaging public administrators in new idea generation, identifying and piloting innovative yet practical solutions, and managing large project implementations for PCG. Mr. Ong joined the firm in 1999 after several years working in the Massachusetts legislature. Since then, he has implemented and executed more than two dozen performance improvement projects across the array of health and human service agencies in the areas of government operations, revenue generation, program designs, application of fiscal/policy analysis, business processes, and multi-agency collaborations involving nearly all federal health and human services funding sources, including TANF, Titles II (SSA), III (OAA), IV-D (Child Support), IV-E (Foster Care), XVI (SSI), XIX (Medicaid), CCDF (Child Care), SNAP (Food Stamps), and WIA (Workforce Investment Act). Mr. Ong has an in-depth understanding of state and federal regulations, business functions, and processes that enable improved public agency performance. He led a successful start-up and on-going operation of Welfare to Work employment services operations in the County of San Diego, California that employs more than 115 staff and serves more than 5,000 clients.
Beth Osborne
Associate Manager / Human Services
Beth Osborne, an Associate Manager in the Boston office, has worked with child welfare and juvenile justice agencies across the country to implement fiscal and policy solutions to help improve outcomes of the children, youth and families for over thirteen years.  Ms. Osborne has worked with a variety of states to deliver financial consulting, project management, and program effectiveness services. Ms. Osborne worked with Massachusetts, New York City, and Arizona to transform their child welfare system through a Title IV-E demonstration waivers. These waivers are helping states address the needs of families struggling with complex issues with the goal of preventing out of home placement, increasing permanency, reducing reliance on congregate care and improving well-being outcomes. Ms. Osborne has also worked with several jurisdictions to assess system improvements and service delivery.  She worked with Mesa County, Colorado to review the county's foster care system and identified strategies to strengthen the foster parent network. She also served as contract manager for the statewide evaluation of child protective services in North Carolina to identified opportunities to strengthen the CPS system through legislative, administrative, programmatic, and/or practice changes and presented findings to the General Assembly.   Ms. Osborne is also currently managing work in Dutchess County, New York to complete an assessment of youth services to develop a "Path to Promise" strategic action plan, that enhances county-wide delivery systems by improving the networks and assets to promote positive and productive values. 
Prior to her work at PCG, Ms. Osborne was a staff assistant in the office of the Governor in Massachusetts.   Ms. Osborne earned her Masters of Public Administration and Masters of Political Science from Suffolk University in Boston, Massachusetts.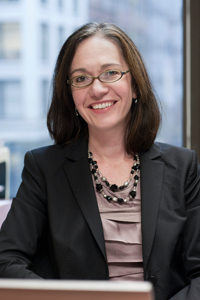 Jill Reynolds
Associate Practice Area Director / Human Services
Ms. Reynolds leads PCG's Aging and Disability Services Center of Excellence. She provides strategic leadership and support for human services projects involving Home and Community Services, Vocational Rehabilitation, disability services, employment support programs, and other programs serving elders and people with disabilities.  Throughout her career, Ms. Reynolds has been committed to helping state and local clients achieve improved outcomes and fiscal performance in their human services programs. She has worked extensively with numerous government programs across early childhood, public assistance, and employment services. She has worked with federal funding sources including Medicaid, SNAP (Food Stamps), Title IV-E, TANF, CCDF, WIOA, IDEA Parts B&C, and competitive grant funds. Specific examples of Ms. Reynolds' work with PCG clients include outsourced government operations, information systems consulting, financial management consulting, business process improvements and design, federal fund reporting and claiming, program consulting and person-centered planning practices. She leads PCG's efforts in using executive function brain research to develop more effective human services programs based in coaching and skill building. Ms. Reynolds has presented nationally on numerous topics including human services finance, coaching, and employment services.
Prior to joining PCG, Ms. Reynolds was Deputy Education Advisor to the Governor of Massachusetts. In this role, she worked on early education, K-12 education, and higher education policy, legislation, regulation, and finance. Previously she worked for the Massachusetts Office for Administration and Finance and was responsible for budget oversight and analysis related to education and other areas. Ms. Reynolds is a 2017 Eisenhower Fellow, for which she studied labor market participation for people with disabilities in Peru and Japan.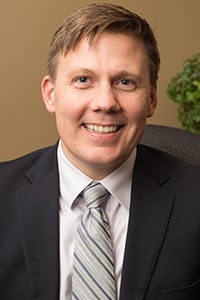 Ezra Sykes
Associate Manager / Human Services
Mr. Sykes has led numerous complex projects in the public sector that include elements of process improvement, organizational effectiveness, and change management. He has worked with several states since joining PCG in 2008, primarily working with health and human service agencies aiming to improve frontline services for public benefit recipients. Mr. Sykes also serves as the director of PCG's Sustainable Change practice, a bundle of knowledge and tools that supports the growth, change, and revitalization of government organizations. Prior to joining PCG, Mr. Sykes worked for the Massachusetts Department of Transitional Assistance as the Director of Project Management. Mr. Sykes also has experience in the non-profit realm, serving as Director of Policy for the Massachusetts Housing and Shelter Alliance, a public policy advocacy organization advocating on behalf of homeless individuals.