Garrett Abrahamson
Associate Manager / Health
Mr. Garrett Abrahamson is a healthcare consultant, delivering impactful financial deliverables with a client-centric approach. An Associate Manager with the Health Care Financing Solutions (HCFS) Center of Excellence at PCG, he has a background in Medicare and Medicaid cost reporting, provider fee modeling, healthcare auditing, pay-for-performance evaluation, discrete cost analysis, and institutional rate setting.
His work includes leading teams in cost recovery and revenue maximization initiatives for Emergency Medical Services (EMS) providers across the country. Mr. Abrahamson also leads client engagements with dual-eligible health plans, providing Third Party Administration (claims adjudication) services.
Mr. Abrahamson joined PCG in 2009 and holds a Bachelor of Arts in Political Science and a Master of Business Administration in Finance, both from Clark University.
Rich Albertoni
Manager / Health
Mr. Albertoni has 16 years of experience working in state public health programming and Medicaid. He has held leadership positions in eligibility, budget and finance, and benefits and waivers. He understands the challenges government leaders face reforming large, complex programs, and is committed to helping clients achieve goals to optimize local and regional healthcare access. Mr. Albertoni manages a consulting services team focused on healthcare access and markets, including health plan regulatory compliance consulting for both state insurance departments and Medicaid managed care programs.  Mr. Albertoni's team also helps states and counties build behavioral healthcare system access and capacity. Finally, his team helps states proactively plan eligibility criteria for Medicaid, the Health Insurance Marketplace, and other state healthcare programs using federal waiver authority (1115, 1332, 1915, etc.) and state plan options.
Thomas Aldridge
Manager / Health
Mr. Aldridge is a Manager with Public Consulting Group (PCG) and has been with the firm for more than 20 years. Throughout his tenure, he has managed dozens of engagements within Health and Human Service agencies across the country.  Mr. Aldridge heads the Payer Services unit of PCG's Health practice area, leading efforts to control costs for payers, including Medicaid programs and MCOs, through placement of tighter controls on member eligibility, provider oversight, and monitoring and consumer assistance initiatives.  Specifically, Mr. Aldridge has led large-scale project teams in North Carolina, Ohio, Maine, Massachusetts, Michigan, West Virginia, and Louisiana. He also led PCG's Medicare Part D State-to-Plan claims reconciliation project with the Federal Center for Medicare and Medicaid Services (CMS).  Through these efforts, PCG's project teams strive to improve efficiency and precision in the administration of various public sector health programs. As a result, PCG has generated hundreds of millions of dollars in revenue and cost savings direct to the program and measurable efficiencies through technological and administrative improvements. Mr. Aldridge's educational background includes an undergraduate degree in Economics from Clemson University and a Master of Health Care Administration degree from the University of North Carolina at Chapel Hill.
Heather Caldwell
Associate Manager / Health
Heather Caldwell is an associate manager in Health at PCG. In this role, she works with the cost allocation team to help government health agencies claim reimbursement from the federal government for administrative activities. Heather manages random moment time studies and cost allocation processing for clients. She also provides consulting services. Heather and the team work on projects across agencies and federal programs, including Medicaid, the Supplemental Nutrition Assistance Program (SNAP), Temporary Assistance for Needy Families (TANF), and Title IV-E.
Prior to joining PCG, Heather worked in multiple roles focused on business development and project management. With two decades of experience working with government programs, she is deeply passionate about helping underserved populations live better lives.
Heather completed a Bachelor of Arts degree in International Studies from Miami University in Oxford, OH. She also completed a Master of Business Administration (MBA) degree with a concentration in Management Information Systems (MIS) from the State University of New York at Albany.
In addition, Heather volunteers with End 68 Hours of Hunger, a non-profit program designed to provide meals to children for the approximate 68 hours of hunger that some school children experience between the free lunch they receive in school on Fridays and the free breakfast they receive in school on Mondays.
Kevin Carlson
Chief Technology Officer / Health
Mr. Carlson has more than 20 years of experience in the health care technology sector. He has overseen the development and implementation of numerous electronic health record, revenue cycle management (RCM), business intelligence, and health information exchange (HIX) systems across the United States. For PCG Health, he oversees the Health Software Development team, which develops and deploys a wide scope of SaaS applications. Mr. Carlson holds a BS in Computer Science from Northeastern University.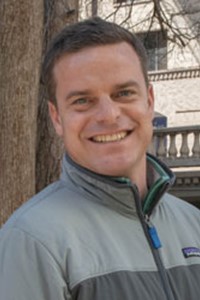 Peter Cheesman
Manager / Health
Mr. Cheesman directs PCG's Member Eligibility Management group. In this capacity, Peter designs and deploys creative technical solutions connecting government agencies with third-party verification data and predictive analytics designed to automate and expedite manual case processing activities and identify public assistance ineligibility and fraud. As a leading subject matter expert in this area, Peter also regularly assists the world's largest data providers in designing and deploying complex data management and predictive analytics solutions aimed at the human services (HHS) market.
Mr. Cheesman brings more than 15 years of identity, eligibility, and data management experience across more than 100 federal and state agencies focused on public sector information technology (IT), which includes data analytics, management consulting, systems integration, and the design of eligibility quality control systems and services. He oversaw the development and growth of PCG's market leading Member Eligibility Management group, including the design of proprietary PCG software; PCG Instant Eligibility Verification System & API Gateway, PCG Predictive Analytics System, PCG Eligibility Auditor & System Accuracy Assurance Engine, PCG Asset Verification System, PCG Threat Monitoring Service, and the PCG Managed Care Population Monitoring Service.
Prior to joining PCG, Mr. Cheesman worked for multiple public sector consulting firms supporting biometrics-based identity and access management initiatives, including for border security, surveillance, and identity management markets. Mr. Cheesman holds a Master of Business Administration degree from Clark University, and a Bachelor of Science degree in Business Administration from Northeastern University.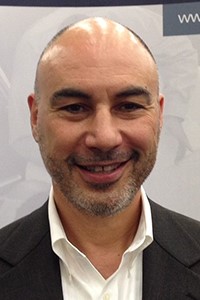 Tony Curatola
Manager / Health
Mr. Curatola, a Manager with PCG and certified PMP, has more than 29 years of experience in the Information Systems industry with over 22 years in project management and 18 years in Medicaid.  He has extensive project management experience in both the public and private sectors including state government, property and casualty Insurance, healthcare insurance, and banking.  Mr. Curatola is a proven leader with excellent communication and interpersonal skills, and has extensive experience in resolving conflicts within teams, as well as across functional areas.  He has successfully led and implemented numerous medium to large-scale systems and projects.
James Dachos
Manager / Health
Mr. Dachos, a Manager in our Healthcare Financing Solutions division, has 13 years of Medicaid and Healthcare experience with PCG. He leads PCG's Emergency Medical Services (EMS) division, where he oversees cost recovery and revenue maximization initiatives. In this capacity, Mr. Dachos is directly responsible for the development, design, implementation, and ongoing administration of EMS reimbursement programs. He manages these programs for over 200 providers in Texas, Florida, Washington, and Oregon, as well as the state-wide program in Colorado. Mr. Dachos also serves as the Program Manager for six state-wide School Health Services Medicaid reimbursement programs, supporting more than 1,000 school districts across the country. Through these engagements, Mr. Dachos oversees the programmatic areas of revenue maximization and compliance. He possesses a deep understanding of the modeling requirements and analysis necessary to design and implement supplemental reimbursement programs. He has vast experience working with Centers for Medicare and Medicaid Services (CMS) throughout the program approval process, including composing legislation and State Plan Amendments, developing compliance-driven reimbursement strategies, and negotiating federal approval. Mr. Dachos graduated from Bates College with a Bachelor of Science, and received his Master of Business Administration from Clark University.
Rick Dwyer
Manager / Health
Mr. Dwyer, a Manager located in our Boston office since 1993, has over thirty years of experience in financial and operations management in corporate and healthcare provider and payer environments.  For providers, Mr. Dwyer has been actively involved in improving revenue and management operations to optimize program revenues and to bring healthcare facilities into compliance with federal, state, and other third-party requirements.  This work covers various provider settings and programs including hospitals, community mental health centers, federally qualified health centers, public health clinics, partial hospitals, and pharmacy (Medicare Part D) services.  For payers, he has directed third-party administration and related services for state agencies and private insurance companies who chose to outsource those functions.  Mr. Dwyer has also directed numerous planning and evaluating projects involving mental health hospital and community-based programs. Throughout many of these engagements, expanded use of automated systems and system implementation and change management services were provided to achieve optimal results.  Mr. Dwyer has earned both a BSBA and MBA from Babson College located in Wellesley, Massachusetts.
Kelly Gallagher
Associate Manager / Health
Ms. Gallagher has been with PCG for 10 years. Ms. Gallagher helps lead the Cost Allocation Center of Excellence, specializing in cost allocation, time studies, Medicaid and Title IV-E claiming programs, business process review, Targeted Case Management (TCM) and Medicaid administrative claiming (MAC), and training initiatives for PCG with experience in health agencies, human service agencies, and tribal organizations in dozens of states. She works, or has worked, on large scale efforts in states including Texas, Colorado, Indiana, Arkansas, Massachusetts, Rhode Island, and Arizona. Many of these efforts include Random Moment Time Study reviews and redesigns, organizational reviews, and revenue enhancement work. Ms. Gallagher has conducted several nationwide training sessions, many on behalf of the National Association of State Human Services Finance Officers (HSFo), in the areas of child welfare financing, Medicaid, and cost allocation. Ms. Gallagher earned a Master of Business Administration degree from Clark University and holds a Bachelor of Science Degree in Business Administration from Boston University.
Andrew Heaney
Associate Manager / Health
Andrew Heaney, an Associate Manager at PCG, has extensive experience working with health information technology (HIT), health information exchanges (HIE), health insurance exchanges (HIX), electronic health records (EHR), state Medicaid programs, financial management, integrated eligibility systems, business process design, and health and human services program planning. A certified Project Management Professional (PMP) within the firm's Health Innovation, Policy and Information Technology team, Mr. Heaney has served as the project manager for a number of client engagements at the state and county levels, including leading – for PCG – planning, procurement, and implementation projects for the State of Wisconsin's enterprise EHR system and the Commonwealth of Massachusetts' Health Safety Net (HSN) program, most recently. Prior to these engagements, Mr. Heaney provided advisory services and oversight of the statewide HIE implementation in Wyoming. Through extensive project management and consulting experience in various states across multiple Medicaid and Health Insurance programs, Mr. Heaney has honed a comprehensive understanding of the major goals, challenges, and initiatives involved in managing large and complex HIT projects. Mr. Heaney holds a Bachelor's degree in Economics from Colby College and a Master of Business Administration (MBA) from Clark University.
Sean Huse
Manager / Health
Mr. Huse (MBA, CHFP), a Manager at Public Consulting Group, is an experienced health management consultant who focuses on financial management, strategic planning, policy analysis, information technology assessments, and management reporting for Medicaid agencies. He currently serves as the Center of Excellence (COE) lead for PCG's Health Innovation, Policy, and Information Technology (HIPIT) unit. The HIPIT unit leads the firm's national efforts in Health Delivery System Transformation, Health Policy, and Health Information Technology consulting. These projects include delivery system reform efforts, payment reform, patient centered medical home and health home program design, health data analytics, behavioral health system design, dual eligible population management, health exchange development, MES IT assessments, PMO, and system innovation consulting. Mr. Huse received his Bachelor of Arts in Economics and Neuroscience & Behavior from Wesleyan University and completed a Master's Degree in Business Administration (MBA) with a concentration in health care administration from Clark University. He is also a Certified Healthcare Financial Professional (CHFP) with the Healthcare Financial Management Association (HFMA).
Tom Kapusta
Associate Manager / Health
An Associate Manager within the firm's Health Innovation, Policy, and Information Technology (HIPIT) team, Tom has extensive experience in health information technology (HIT), particularly in the areas of Medicaid eligibility, Medicaid Enterprise System (MES), and Health Insurance Exchange (HIX) implementations. He brings over 15 years of international experience working with governments, as well as public and private organizations. Supporting projects at both the state and Federal levels, Tom's most recent work includes modular MES transformations and other business and technology modernization initiatives. His team specializes in supporting HIT projects and providing related professional services for program and project management, business analysis, quality assurance, and technical advisory. His portfolio includes projects driven by health care reforms and supporting PCG clients with planning, procurement, funding requests, project management office (PMO) setup and operations, implementation support, and third party user acceptance testing (UAT).

Tom's professional interests include introducing new technologies into the public sector; he is a blockchain enthusiast and a certified Project Management Professional (PMP).
Dale McCourt
Associate Manager / Health
Mr. McCourt, Associate Manager, has been a member of the PCG team since 2011. Dale brings over 25 years of experience spanning many industries where he has served in a variety of roles including Chief Operating Officer, Project Manager, Manager of Finance & Administration, and Sr. Actuarial Analyst. Dale's innate curiosity and eagerness to solve problems using process improvement techniques and technology solutions has manifested itself in the development of new product lines aimed at proactively guarding against Medicaid provider fraud, waste and abuse, as well as educating providers on Medicaid compliance through high-touch, technology-driven provider oversight techniques. Dale McCourt holds a Bachelor of Science degree in Mathematics and Computer Science and is a certified Project Management Professional (PMP). Dale resides in Asheville, NC with his wife, Willie, and they're avid triathletes, enjoying swimming, cycling and running.
Megan Morris
Associate Manager / Health
Ms. Morris, an Associate Manager with the firm's Health Care Financing Solutions team, is an experienced project manager primarily focused on health and Medicaid-based programs. A certified Project Management Professional (PMP), Ms. Morris currently oversees several rate setting, value-based purchasing, and cost reporting projects and also provides project management support to a variety of additional engagements. Ms. Morris has led projects at the state, county, and provider levels, including most recently serving as the Project Manager for the Wisconsin Medicaid Cost Reporting (WIMCR) Project, the Fire Department of New York (FDNY) Emergency Medical Services Medicaid Supplemental Payment Project, and the District of Columbia Behavioral Health Rate Study, to name just a few. She has more than a decade of project management, policy development, and implementation experience; during her tenure at PCG, Ms. Morris has played a project management role to support all stages of Medicaid reimbursement and payment reform programs. Ms. Morris holds a Bachelor's degree in Business Administration and Accounting from Emory University and a Master's degree in Public Administration from the University at Albany.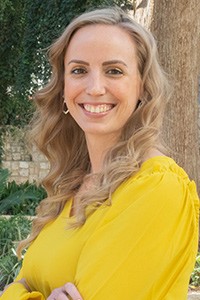 Alissa Narode
Associate Manager / Health
An Associate Manager with the firm's Health Care Financing Solutions team, Alissa Narode has extensive experience overseeing Medicaid rate setting and rate study projects at the state, county, and provider levels. Since joining PCG in 2015, Ms. Narode has served as Project Manager for several key client engagements including, New York State's School Supportive Health Services Program (SSHSP), Florida's Public Emergency Medical Transportation (PEMT) program, and Ground Emergency Medical Transportation (GEMT) programs for the States of Iowa and Illinois – to name just a few. For these projects and others, Ms. Narode works closely with a range of stakeholders across state and local government agencies, emergency medical services (EMS) providers, and county-based health services providers to oversee the completion of annual Medicaid cost reports. Her role spans all aspects of the cost reporting process, from staff training and preparation to data analysis, review, audit support, and more. Ms. Narode joined PCG with broad policy and healthcare experience including over four years with the New York State Assembly and Ways and Means Committee where she served as the Principal Health Budget Analyst. She holds a Bachelors degree from the State University of New York (SUNY) at Cortland and a Masters degree in Public Administration from SUNY at Binghamton.
Jay Peck
Associate Manager / Health
Mr. Peck has been with PCG for over 13 years, specializing in Medicaid Program Integrity, Quality Improvement, and Beneficiary Due Process. He has successfully led the implementation of large-scale projects, such as a Provider Oversight effort in Ohio, as well as more focused efforts like PCG's Prior Authorization and Due Process Monitoring in North Carolina. Mr. Peck has developed a team of Program Integrity (PI) professionals, including clinical reviewers, data analysts, and Medicaid experts, which has assisted numerous states in improving and optimizing their PI operations. Accomplishments of this team run the spectrum of Program Integrity operations, from data analytics and predictive modeling, to medical record reviews and audits, to organizational operations consulting. By understanding the Medicaid landscape and the realities of state budgets, Mr. Peck's team has assisted their clients in recognizing millions of dollars in not only recoveries, but in cost avoidance as well, thus helping to modify provider behavior, improve compliance, and maximize the impact of limited Medicaid dollars. In addition to Medicaid, Mr. Peck has experience in compliance reviews under the Social Security Act and auditing similar claims as part of a quality control initiative. He has also assisted multiple states in completing ACF Federal Title IV-E Audits. Mr. Peck graduated from Syracuse University with a Bachelor of Science in Law & Public Policy, and received his Master of Business Administration from Clark University.
Matthew Sorrentino
Manager / Health
Mr. Sorrentino, a Manager and Center of Excellence (COE) lead for our Healthcare Financing Solutions division, is a management consultant with 15 plus years of extensive Medicaid and healthcare experience. Mr. Sorrentino specializes in the design, implementation, and evaluation of healthcare operations and payment systems. Specific to healthcare operations, Mr. Sorrentino has national oversight over PCG's claims processing services and solutions, data intermediary services, and revenue cycle management services. He has assisted Medicaid agencies, private payers, and providers in implementing efficient and cost effective outsourcing solutions to process claims and supporting functions, streamlined the collection of important healthcare data to empower policymakers to make informed decisions on healthcare programs and resources, and optimized funding streams to providers, with a specific focus on public providers critical to the healthcare safety net. In terms of payment and reimbursement systems, Mr. Sorrentino has led rate setting, provider assessment, and other critical financial management efforts for public payers for institutional and community-based services. He has helped Medicaid agencies and other publicly-funded programs move from cost-based reimbursement programs to acuity-based reimbursement methodologies, and now to value-based reimbursement strategies. In addition, Mr. Sorrentino has advocated for safety net public providers that provide a disproportionate share of healthcare services to the Medicaid and uninsured patient populations. He has helped secure significant and new Medicaid funding streams to public hospitals, community-based providers, first responders, and school districts by pioneering innovative supplemental payment strategies and programs. Mr. Sorrentino has navigated Medicaid agencies and other healthcare programs through all facets of these strategies from program design, to facilitating stakeholder engagement and feedback, to negotiating federal approval, and ultimately program implementation.
Marc Staubley
Practice Area Director / Health
Mr. Staubley is Practice Area Director (PAD) of PCG's Health division and a PCG shareholder. In this role, he provides executive leadership to over 400 staff who manage a portfolio of over 200 projects that span across more than 35 states. Mr. Staubley is an experienced health and human services leader, having partnered for more than twenty years with state and local health and human services agencies. He has provided executive leadership of various reimbursement transformations, including oversight of the conversion to resource-based payment methodologies, pay-for-performance implementations, and business process reengineering of provider claiming approaches to accommodate payment reform efforts. Since joining PCG in 1994, Mr. Staubley has also been deeply involved in the determination and reporting of provider costs as part of cost-based and/or cost settlement reimbursement mechanisms for federal health and human service programs.  He supports our clients with various ongoing reimbursement operations, including annual rate setting efforts, cost settlement functions, and the review and evaluation of provider-submitted cost and utilization data. Mr. Staubley's work has covered a broad and diverse set of programs, such as home- and community-based services, school-based services, transportation programs, traditional state plan community-based services, institutional services, and more recently, delivery system reform programs.  In addition to his role as PAD, Mr. Staubley serves as President of Staffing Solutions Organization (SSO).
James Waldinger
Manager / Health
Mr. Waldinger, a Manager at PCG, is an experienced Medicaid policy and reimbursement professional who focuses on healthcare operations and reimbursement transformation, as well as mental health and substance abuse policy and integration.
Mr. Waldinger's current role at PCG includes oversight of PCG's Third Party Administration (TPA) business line, inclusive of enrollment, claims processing, customer service, and case management. PCG service non-profit and public clients, tailoring our TPA operations to fit the unique needs of public-sector clients.
Mr. Waldinger's background is steeped in Medicaid reimbursement calculations, policy development, and transformation. His experience speaks to multiple behavioral health engagements, from provider strategic planning, to statewide behavioral health services assessments, to the development of reimbursement methodologies that incentivize integration of community-based services. Mr. Waldinger's in-depth understanding of provider costs, cost reporting, cost modeling, and cost settlement experience, provides clients with a unique understanding of the behavioral health system and potential impacts of policy changes.
As the former Chief Financial Officer and Budget Director for the Massachusetts Medicaid Program, MassHealth, and CFO for the Massachusetts Behavioral Health Partnership (MBHP), Mr. Waldinger was responsible for understanding the fiscal impacts of all programmatic and policy changes, including the building, updating, and tracking of all provider reimbursement calculations, policies, and impacts.  At MassHealth, Mr. Waldinger led all financial efforts related to multiple successful State Plan Amendments (SPAs) and 1115 Waiver submissions, including Massachusetts' landmark health care reform waiver in 2005-6.
Connect with Mr. Waldinger on social media:
On Twitter @WaldingerPCG
On LinkedIn www.linkedin.com/in/jameswaldingerpcg
Joe Weber
Associate Manager / Health
Mr. Weber, PMP, has been with PCG for 13 years. Mr. Weber helps lead the Health Care Financing Solutions (HCFS) Center of Excellence with over twelve years of public sector consulting focusing on publicly funded healthcare programs including Medicaid, CHIP, and Medicare, with an emphasis on Medicaid reimbursement in institutional and community-based programs. He has led PCG's statewide efforts to develop and implement CMS-approved reimbursement methodologies for community, EMS, and school based service programs in New York, New Jersey, Massachusetts, Pennsylvania, West Virginia, Georgia, and Wisconsin. Mr. Weber also has extensive experience with institutional cost reports and rate setting, including the preparation of Medicare and Medicaid cost reports for state-operated psychiatric, acute care, and long term care facilities. In addition to his health care financing expertise, Mr. Weber has also led statewide programmatic and financial assessments of publicly funded behavioral health services in Texas and West Virginia. Mr. Weber's experience also includes leading PCG's efforts supporting the New York State Department of Health in the implementation and operation of the state's Delivery System Reform Incentive Payment (DSRIP) Program. Mr. Weber graduated with a Bachelor of Arts in Economics from the College of the Holy Cross in 2005 and a Masters of Business Administration from Clark University in 2009.
Angelene Willetts-Carvi
Associate Solutions Manager / Health
Angelene Willetts-Carvi is an Associate Solutions Manager in Health Payer Services at Public Consulting Group. With over 20 years of experience in Home and Community Based Services (HCBS), she is responsible for the assessment, development, and delivery of HCBS Quality Oversight Support Services. Ms. Willetts-Carvi oversees Quality Oversight operations in Illinois, Maryland, Michigan, and Ohio, conducting critical incident and health and welfare investigations, provider compliance reviews, on-site visits, case record reviews, provider enrollment, and provider training. She is a subject matter expert on HCBS waiver services, state plan services, incident investigations, compliance, self-determination, waiver compliance, billing, and fraud. Ms. Willetts-Carvi has received her bachelor's degree from Capital University in Psychology and is obtaining her MBA with a focus on healthcare administration from Clark University.