Robbie Ammons
Manager / Education
Mr. Ammons has worked for the past 15 years on IEP and Medicaid school-based projects for North Carolina, Georgia, Tennessee, South Carolina, Minnesota, Illinois, Florida and Virginia. He brings vast knowledge in the area of school operations, IEP implementation, Medicaid negotiations, and procedure development. Mr. Ammons has also managed multiple statewide reimbursement projects such as State of Tennessee Fee-for-Service and IEP implementation, as well as the State of Georgia Administrative Claiming projects.
Grant Blair
Practice Area Director / Education
Grant Blair directs PCG's education consulting services for the firm. In the last ten years, he has worked with hundreds of school districts across the nation on information technology, data, operations, and financial initiatives. Mr. Blair was PCG's project director for numerous large-scale information technology implementations with school districts, including the School District of Philadelphia; the School Board of Broward County Florida;, Charlotte-Mecklenburg Schools; and Minneapolis Public Schools. He also oversaw the start-up of PCG's implementation of a state-wide student information system and PCG's EasyIEP™ special education management system in Tennessee. Grant holds a BA from Harvard University and an MBA from University of North Carolina.
Kendra Carter MBA
Associate Manager / Education
Kendra Carter joined PCG in 2011 as a consultant and currently serves as an Associate Manager overseeing National operations for our School-Based Services Center of Excellence. Her professional experience consists of more than two decades of work in education operations. In her varied professional roles, Kendra has successfully managed complex operations for multi-functional portfolios in excess of $25M annually, significantly impacting top and bottom-line growth. Her experience also includes organizational consultation for improvement of business structures and financial stability, data quality consultation for the betterment of data use to inform business and educational practices and policies, development and implementation of professional development courses in diverse areas of education, and service as a career sponsor and mentor.
Christopher Connor
Associate Practice Area Director / Education
Mr. Connor is a shareholder at PCG and assists with management of the Education practice area. He has been with PCG for more than 25 years and brings a wealth of experience in Medicaid reimbursement, case management solutions, technical implementations, and consulting engagements. Mr. Connor's focus is on larger client implementations and strategic internal investments in new or existing offerings to the education market.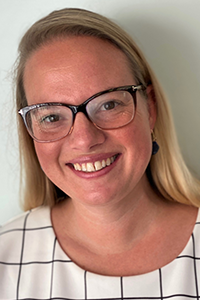 Anna d'Entremont
Associate Manager / Education
Anna d'Entremont is an associate manager in Education. She joined PCG in 2008 and has dedicated the last 20 years to improving outcomes for young people and the communities in which they live. She is deeply committed to the belief that every child deserves success.
Anna's team provides strategic guidance and technical assistance in support of efficient, equitable, and effective schools, districts, and state agencies. She has partnered with senior education leaders across the U.S. at the state and local levels in states including Alabama, Delaware, Massachusetts, Minnesota, Rhode Island, Virginia, and others. Anna manages various projects, such as organizational analyses, implementation planning, feasibility studies, and other strategic initiatives.
Prior to joining PCG, Anna was the Director of Operations at the Edward W. Brooke Charter School in Boston, MA. She also worked as a program officer at New Visions for Public Schools where she managed a diverse portfolio of initiatives designed to support innovation across New York City public schools. Anna began her career as a classroom teacher in the Houston Independent School District and District of Columbia (DC) Public Schools. She is a Teach for America alumna.
In addition, Anna completed a Bachelor of Arts degree from the University of North Carolina at Chapel Hill. She holds a Master of Education degree (Ed.M.) in Sociology of Education with a concentration in Education Policy from Teachers College, Columbia University.
Chy Davidson
Manager / Education
Chy Davidson has enjoyed a 23-year career in the field of education. He currently serves as Manager for Public Consulting Group, assisting educators with effective educational programs to impact student learning. He was brought onto the Education Consulting team to lead the expansion of the Playbook™ leadership platform.
In his early career, Mr. Davidson served as a physical education teacher, principal, and adjunct professor at several schools in the greater New York City area. During his 12-year tenure in the Hempstead School District, he was a part of the administrative team that returned Hempstead High School to good standing. As a turnaround leader, he served on various scholarship committees that have raised more than three hundred thousand dollars in scholarships. He was actively involved in securing the 1.2-million-dollar Small Learning Community Federal Grant and wrote and secured an NFL Grassroots Grant for the Hempstead High Football Team. To add value to communities and students in the South, he later managed a team of eight at Zaner-Bloser and during his four-year tenure at the company, sales increased by over 50%. Prior to beginning his career in education, Chy was drafted by the New England Patriots, and then played for the Washington Redskins and New York Jets.  
Mr. Davidson completed his Bachelor's degree in Speech Communications from the University of Rhode Island and his Master's Degree in Administration and Supervision from the College of New Rochelle. Today, Chy's love of sports and learning is further evidenced by his service as a Principal Partner in Somewhere to Go Someplace to Play Foundation, Inc., a non-profit organization designed to enhance recreational value through the development of sports facilities in urban communities.
Chy lives by three essential values: be kind in all personal and professional relationships, hold others accountable without shaming, and add value to everyone you touch. His theme has remained consistent throughout his career: "You don't have to be a star to shine."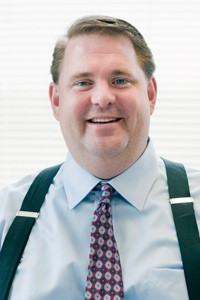 Peter Gilles
Manager / Education
As a Manager within PCG's education division, Peter Gilles works out of the Chicago office, overseeing large scale and statewide projects focused on special education and school-based Medicaid reimbursement. His expertise in project management is informed by nearly twenty years of work in the public sector. Currently, Mr. Gilles manages Administrative Claim Programs for the State of Indiana, State of New Jersey, State of Kansas, State of Kentucky, State of Wisconsin, State of South Dakota and the State of Georgia. He has negotiated administrative claiming and fee for service billing programs in Arizona, Colorado, Nebraska, Illinois, Indiana, Michigan, Pennsylvania, Texas, and Wisconsin. Mr. Gilles statewide experience also includes managing school-based projects in California, Delaware, Florida, North Carolina, Ohio, Tennessee and West Virginia. In addition to his work with Medicaid reimbursement, Mr. Gilles leads the project teams for the implementation of PCG's EasyIEP (web-based Individual Education Plan software) for more than 160 school districts in Illinois and the Indiana Department of Education's statewide implementation. He continues to oversee implementation projects for Saint Paul and Minneapolis Public Schools.
Tim Gillespie
Associate Manager / Education
Mr. Gillespie has more than 12 years of experience working with public sector clients and school districts throughout the country. As an Associate Manager with PCG, Mr. Gillespie supervises teams in Texas and Nevada and oversees projects focused on instructional management, special education and Medicaid. He currently works out of PCG's Las Vegas, NV office and has worked out of the Boston, MA and Charlotte, NC offices in the past. Mr. Gillespie has significant experience working with large urban school districts in system implementations and change management projects, including Houston Independent School District (TX), Dallas Independent School District (TX), Clark County School District (NV), and Charlotte-Mecklenburg Schools (NC).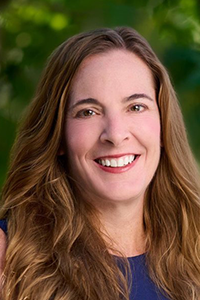 Amy Howie
Associate Manager / Education
Amy Howie joined PCG in 2013 after 16 years in public education where she served as a special education teacher and building level administrator. As an Associate Manager, Amy consults with state and district departments of special education to build and sustain effective programs focused on improving outcomes for students with disabilities. She leads the firm's professional development and technical assistance efforts, working closely with clients to provide an equitable and meaningful education to all students. Specific areas of focus for Amy and her team include building capacity of new teachers and leaders, implementing inclusive practices, and supporting low incidence programs. As an advisor of PCG's Project Success Resource Center, Amy oversees work to design and deliver professional development on the integration of academic standards, communication, functional skills, curriculum, and assessments to improve outcomes for students with significant disabilities. Amy holds a Bachelor's degree in Special Education from Indiana University-Purdue University at Indianapolis and a Master's degree in Educational Administration and Supervision K-12 from Ball State University.
Kristin Hunter
Manager / Education
Ms. Hunter has more than 20 years of experience in Medicaid reimbursement optimization projects and the implementation of EDPlan™ in state education agencies (SEAs) and districts across the country. A manager within the firm's Education practice, Ms. Hunter oversees PCG's school-based Medicaid claiming and special population data management engagements throughout the Midwest. Currently, she manages the Indiana statewide electronic individualized education program (IEP) system – called IIEP – which services over 400 local districts and includes the support of over 29,000 users. In 2017, she led the team that developed an English Learner (EL) module which manages the steps from identification to monitoring for the EL population. Clients include Connecticut State Department of Education where Ms. Hunter served as project director for the large-scale EDPlan implementation, as well as districts in Illinois, Indiana, Kansas, Michigan, Minnesota, Ohio, South Dakota, and Wisconsin.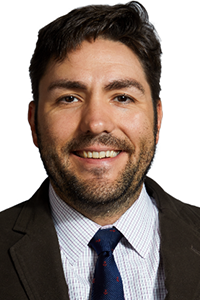 Cameron Lackey
Associate Manager / Education
Cameron Lackey is an associate manager in Education. He joined PCG in 2016 and brings strategic and programmatic planning expertise in the areas of system and service implementation and program and project management. Cameron is currently based in Oklahoma, and he partners with senior leaders of state education agencies to develop strategic plans/reviews and provide solutions—to increase operational efficiency and effectiveness.

Prior to joining PCG, Cameron was an associate for strategic planning and technology development and implementation at Booz Allen Hamilton, a consulting firm in Herndon, Virginia. He led programs in the defense, finance, and health sectors. Key programs included the implementation of the Affordable Care Act (ACA), U.S. Cyber Command (USCYBERCOM), and the Troubled Asset Relief Program (TARP).
Cameron is a U.S. Army veteran. His experience includes strategic planning and development for specified theatres of operation. He also led multiple teams in eight countries worldwide. In addition, Cameron completed Bachelor of Science degrees in Business Management and Decision Sciences from Old Dominion University in Norfolk, VA, and a Master in Business Administration (MBA) degree from William and Mary in Williamsburg, VA.

He also received the following certifications from the Project Management Institute (PMI): project management professional (PMP); program management professional (PgMP); and Agile certified practitioner (PMI-ACP).
Evan Lefsky
Manager / Education
Evan Lefsky (Ph.D.) is Director of Education Consulting within PCG's education division. Dr. Lefsky has worked in the education field for more than 20 years. He taught at both the K–12 and college levels and has served as a school and district administrator. Currently, he provides implementation and leadership support for large-scale initiatives in Charlotte-Mecklenburg Schools and Wake County Schools in North Carolina, Miami-Dade Public Schools in Florida, Fulton County Schools in Georgia, Dallas Independent School District in Texas, and Wichita Public Schools in Kansas. He also served as Project Director for a Race to the Top grant from the Florida Department of Education to provide leadership development to school board members, superintendents, senior district leadership, and principals from turnaround schools across the state. 
Prior to joining PCG in 2011, Dr. Lefsky was the School Improvement Grant (SIG) Turnaround Leader and Director of Secondary Education with Lake County Schools (FL). As Turnaround Leader, he was responsible for the day-to-day management of turnaround efforts at a persistently lowest-achieving high school, with a focus on implementation of an RtI framework. In his role as Director of Secondary Education, he coordinated curriculum and instruction for seventeen middle and high schools in the 19th largest school district in Florida with a membership of more than 41,000 students. 
He is the former Executive Director of Just Read, Florida!, the statewide content and policy office in the area of reading and literacy. He managed the federal Reading First grant totaling more than $300 million, a $130 million state reading budget, and ten grant programs to a variety of private organizations and public state agencies. Prior to leaving the Department, Evan led the two year development and deployment of the Florida Assessments for Instruction in Reading (FAIR). This web-based assessment system provides teachers with screening, diagnostic, and progress monitoring information that is essential to guiding instruction for nearly two million students annually. 
Evan frequently serves on state and federal commissions and task forces focused on issues pertaining to literacy and education policy. He has worked with the National Governors Association (NGA), Council of Chief State School Officers (CCSSO), National Association of State Boards of Education (NASBE), the Carnegie Corporation and the Southern Regional Education Board (SREB). Evan has coauthored several education articles, including Reading First in Florida: Five Years of Improvement, published in the Journal of Literacy Research. He earned a Ph.D. in Curriculum and Instruction and an Educational Specialist degree in Reading at the University of Florida.
Erin MacIntire
Manager / Education
Erin MacIntire is Manager based in Portsmouth, New Hampshire. She has more than 22 years of experience designing and managing projects for state and local education agencies and non-profit organizations. Ms. MacIntire leads a team of subject matter experts and project managers who provide clients with services focused on curriculum design and implementation and professional learning focused on literacy, the science of reading, and special education. She is an advisor on statewide and large-district projects, providing strategic direction and support to project leadership teams, including partner relationship development, implementation design, budgeting, and risk assessment/management.
Ms. MacIntire currently serves as a co-director for the development and implementation of PK-12 literacy and mathematics curriculum for the Chicago Public Schools (CPS) Curriculum Equity Initiative, an ambitious undertaking that has made high-quality digital curriculum available to every public school in Chicago. For the same initiative, she also directed a project in collaboration with the CPS Department of Arts Education to guide Chicago educators through the development of a PK-12 standards-aligned scope and sequence for Dance, Theater, Music, and Visual Arts. Her current and prior clients have included the Texas Education Agency; Massachusetts Department of Elementary and Secondary Education; New York State Education Department; North Carolina Department of Public Instruction; New York City Department of Education; Chicago Public Schools; DC Public Schools; Hartford Public Schools; Hartford Performs; and City Year. Ms. MacIntire was a fellow in the IEL Education Policy Fellowship Program organized by Northeastern University and the Rennie Center for Education Research and Policy. She holds a Master of Business Administration from Clark University and Bachelor of Arts in Communication from Tulane University.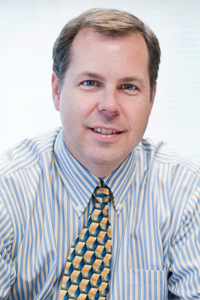 Paul Mancini
Manager / Education
Mr. Mancini joined PCG at the start of 2009 and has 20 years of experience in delivering services and solutions within the private and public sector, with his last eight years focused on pre K – 12 public education management solutions and services for IEP, Medicaid, strategic planning, and other data-driven decision support projects. He has program management and implementation experience in the states of Virginia, Washington, Georgia, and Pennsylvania.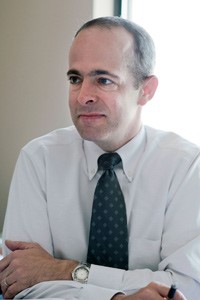 Peter Marshall
Manager / Education
Mr. Marshall has more than 20 years of experience at PCG. Based in Boston, he currently manages multiple school-based consulting, operational and Medicaid projects across the northeast and oversees PCG offices in Harrisburg, Pennsylvania, Boston, Massachusetts, and in Washington, D.C. His projects entail implementing large-scale data systems, professional development, training, policy development, claim processing and consultative analysis and recommendations. Mr. Marshall has extensive experience working with public education staffs in a variety of areas including IT, data management, financial, special education, accountability, academics and policy, and procedures. He received a Bachelor of Science in Business Administration from Emmanuel College in Massachusetts.
John Matthews
Chief Technology Officer / Education
John Matthews serves as the CTO for PCG's education division. John's career in IT spans 33+ years, and includes experience working in education, defense, utilities, distribution, media, insurance and commercial software. John is responsible for PCG's education technology strategy and direction. John has oversight of 6 software development centers throughout the US, Canada and Poland, as well as architecture, quality assurance, security and hosting. John holds a B.S. degree from Florida Institute of Technology, and an MBA from UT.
Jim McGlynn
Manager / Education
Mr. McGlynn is a Manager in PCG's education practice, leading the firm's statewide longitudinal data system (SLDS) service line and serving as a member of PCG's Revenue Services and Case Management service line executive team. Jim joined the firm in 2010, bringing to PCG more than a decade of experience working a science teacher and non-profit executive in the education sector.
As a volunteer board member in the community, Jim is currently helping a handful of national and local non-profit organizations focused on improving equity and parent engagement in schools, student data privacy, and positive youth development.
In his current role within PCG, Jim provides strategic leadership and capacity to states and school districts in the development of technology systems and human supports that drive continuous improvement efforts in schools, close opportunity gaps, and deliver measurable results for students.
Dr. Jack McLaughlin
Manager / Education
Dr. McLaughlin comes from a proud family tradition of service in public education. He has served as school teacher and chief administrator in New York and California. In California, he served as Director of Curriculum and Instruction and as District Superintendent. Working with the New York City Board of Education, Jack served as Director of Educational Services. In that capacity, Dr. McLaughlin helped administer professional development in school leadership in more than 25 schools in Manhattan.
Dr. McLaughlin has served as a private industry executive since 2001, working to improve school performance though data analysis and accountability. He has worked with more than 400 school districts in the US and the Bahamas.
Dr. Jennifer Meller
Associate Manager / Education
Dr. Jennifer Meller, an Associate Manager in PCG's Education practice area, leads the firm's efforts in providing districts with comprehensive special education program evaluations and technical assistance in the areas of staffing, stakeholder engagement, compliance, finance, data use, and best instructional practices for students with disabilities. Dr. Meller focuses on engagements that support districts and state departments of education with identifying and implementing best practices specific to Results Driven Accountability and General Supervision/Monitoring for special education. She designed and has administered PCG's national survey on the use of IEP systems and regularly authors thought leadership pieces about special education. Prior to joining PCG, Dr. Meller worked in the School District of Philadelphia as a Special Projects Manager in the Office of Management and Budget and the Director of Operations in the Office of Specialized Instructional Services. In these roles, she focused on building programs that supported student's social and emotional growth, implemented student-focused data management systems, supervised federal and state reporting, and oversaw several multi-million dollar federal grants. Dr. Meller earned an Ed.D. in Educational and Organizational Leadership and an MS.Ed. in Higher Education Management, both from the University of Pennsylvania. She received a B.A. in English from Dickinson College.
Greg Nadeau
Manager / Education
Greg Nadeau is a writer, speaker, community leader, innovator, and Manager at Public Consulting Group (PCG). He has over twenty-five years of experience leading large-scale education data system projects at the local, state, and national levels, including eight years as Chief Information Officer of the Massachusetts Department of Education. Mr. Nadeau has directed successful statewide education data projects in MA, SC, PA, RI, UT, NY, and GA and participated in projects with dozens of other states. He led the team that created the Common Education Data Standards (CEDS) data model for USED, and served on the Board of Directors of the School Interoperability Framework Association (SIFA). He co-chaired development of two 1EdTech (previously, IMS Global) technical standards, Competency and Academic Standards Exchange (CASE) and Comprehensive Learner Record (CLR) currently co-leads the IEEE Learning and Employment Record (LER) work group. Mr. Nadeau was a primary contributing author to the 2019 ILR White Paper for the American Workforce Policy Advisory Board and the USED white paper on Blockchain in Education. He served as an expert consultant to the T3 Innovation Network to the US Chamber of Commerce Foundation. Mr. Nadeau lives, works and raised his children with his wife Kerri Lorigan in Somerville, MA. He serves as President of the Somerville Education Foundation. Mr. Nadeau blogs at Blogs and Badges and gave a TEDx talk on his vision for the future of learning.
Natasha Newman
Associate Manager / Education
Natasha Newman is an Associate Manager in Education. In this role, she collaborates with client teams across the U.S. who specialize in school-based Medicaid fee for service. Natasha provides leadership in the areas of project management, reimbursement optimization, and policy and program compliance.
With extensive experience responding to client needs and increasing positive outcomes, Natasha focuses on the following strategic goals: client satisfaction; business growth; product and service innovation; and professional development. She has a deep understanding of market trends and policies and shares this knowledge with clients when providing solutions.
In addition to her work at PCG, Natasha completed a Bachelor of Commerce degree from the University of Alberta, Canada. She also completed a Masters in Management degree from the London Business School in England.
Dave O'Leary
Associate Manager / Education
Dave O'Leary is an associate manager in Education and currently leads the Pacific Northwest region. He joined PCG in 2003. Dave manages projects related to education technology, including the implementation of PCG's special education data management systems, EDPlan™, IEP Online™, and EasyTRAC™. These systems are designed to help school districts increase efficiency, streamline workflows, achieve compliance requirements, and improve learning outcomes. In addition, Dave works with state agencies and local education agencies to improve processes for special education and Medicaid reimbursement. Dave has extensive experience working on projects involving special education, information technology (IT), data management, Medicaid, claims processing, system implementation, and training.
Prior to joining PCG, Dave's work included serving as Project Administrator at the University of Michigan's Center for Highly Interactive Computing in Education. In this role, he coordinated development and implementation of Palm® OS software for K-12 classrooms. Dave also organized software releases with Palm, Inc. for eight educational software programs. In addition, he researched the effectiveness of mobile technology in K-12 classrooms, and he co-authored a book on the implementation of technology in the classroom.
Dave completed a Master of Arts degree in Educational Policy and a Bachelor of Arts degree in Political Science at the University of Michigan.
Jim Popp
Manager / Education
Since 1994, Mr. Popp has dedicated his career to helping K-12 students and school leadership "believe and achieve." Before joining PCG, Mr. Popp was Founder and President of University Instructors, Inc., an Inc. 500 company acquired by PCG in November 2013. Mr. Popp is responsible for the Educational Partnerships business unit which helps boost student engagement and achievement, increase school level instructional capacity, and provide cost savings for school districts with impactful daytime tutoring, afterschool programs, summer camps, and innovative staffing. Existing projects include state, district-wide and individual school programs throughout the United States. Mr. Popp earned a Bachelor of Science in Management and Marketing from the University of Richmond.
Gerry Stefhon
Associate Manager / Education
Mr. Stefhon is an Associate Manager in PCG's education division overseeing large scale MTSS/RTI implementations. Currently, he is leading extensive communications planning projects for Dallas ISD and the State of New Mexico Public Education Department (NM PED). His past experience with NM PED includes assisting with the state's revision of their PK – 3 Early Literacy Plan and providing support for Priority School Principals with an emphasis of identifying rigor in literacy. Gerry brings 25 years of classroom, administrative and consulting experience to PCG; he has been a Deaf Educator, Assistant Principal, and Principal for the Denton Independent School District in Texas. He has extensive experience in the facilitation of organizational analysis and modification of instructional practices, policies and processes to enhance teaching and learning. Gerry has a deep working knowledge of special education law and procedures, the implementation of RTI/MTSS initiatives, and providing guidance and leadership development to campus administration, senior district leadership, and superintendents across multiple states. Gerry earned his B.S. in Education - Hearing Impairment from Texas Tech University and his M.Ed. in Educational Administration from the University of North Texas. He is currently working towards his Ed.D. in Educational Leadership at the University of New Mexico.
Alicia Stewart
Manager / Education
Alicia Stewart, a manager in PCG's Nashville office, has over 20 years of experience in the education field including six statewide implementations. Her focus at PCG, for the past 15 years, has been special education data management, IEP compliance monitoring, school-based Medicaid reimbursement, and various case management special population projects, at both the state and district levels. Ms. Stewart is responsible for business development, project management, and resource development for the Mid-South Education region which includes the states of Alabama, Arkansas, Kentucky, Louisiana, Mississippi, Oklahoma, and Tennessee, and supporting all large-scale Special Education management contracts across the country. Her current experience includes managing over 250 contracts in Tennessee, Oklahoma, Mississippi, Arkansas, and Kentucky, including four statewide projects, and providing 11 different services such as EDPlan™ IEP, 504, Goal Progress Monitoring (GPM), Response to Intervention (RTI) and Medicaid programs to 860 districts in her region. Before moving to Nashville and the Mid-South region, Ms. Stewart managed more than 15 North Carolina districts on EDPlan IEP and was responsible for managing the Medicaid Administrative Claiming (MAC), Cost Reporting (CR), and Fee-For-Service (FFS) programs for 30 North Carolina school districts. Prior to PCG, Ms. Stewart was a math and business teacher at Velma Jackson High School in Mississippi.
Tamu Thomas Walker
Associate Solutions Manager / Education
Tamu Thomas Walker serves as Associate Solutions Manager for Public Consulting Group (PCG), as well as Vice President of University Instructors (UI). For nearly two decades, the Virginia Union University graduate has utilized her two largest strengths—the ability to lead, manage, and empower personnel, and her dedicated, systematic approach to her work—to serve as a catalyst for UI's rise to prominence and PCG's continued success.
Ms. Thomas Walker has established and maintained programs across the nation through building transparent, credible relationships and maintaining a tireless work ethic. Along the way, she created and implemented program formats, standard operating procedures, and documentation as well, collecting accolades such as PCG's "Proven Results Award" (2017) and multiple "Associate of the Month" awards for UI. She now oversees a team of program management and curriculum experts, UI Operations, as well as thousands of instructors who serve these same school districts (hundreds in total), serving more than 10 thousand students.
A native of Philadelphia, Thomas Walker resides in Richmond, Virginia, with her husband and daughter.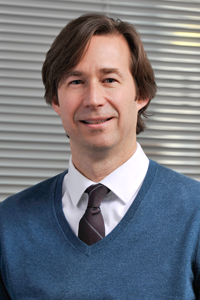 Ladd Van Devender
Manager / Education
Mr. Van Devender oversees more than 150 North Carolina education projects and Student Success Planning solutions throughout NC. These services include the implementation and ongoing management of a broad range of technology and professional services, including programs related to Response to Instruction (Academic and Behavior), Personalized Education Plans, Special Education Management, 504 Planning, Limited English Proficient, and Instructional Management systems. Mr. Van Devender is also responsible for implementation and management of the North Carolina statewide Educator Evaluation and Professional Development scope of work, an integral part of the Race to the Top funded, statewide Instructional Improvement System. Prior to joining PCG, he worked for more than 20 years in client services including project management, health care, and human capital and strategic planning.
Amy Whitcher Smith
Manager / Education
Ms. Smith has 19 years of experience in public sector education initiatives and is currently South Regional Manager for PCG. She has been with PCG since 1999 in the Charlotte office and has spent the last nine years directing education engagements in the south region, including initiatives to serve 80 local school districts as well as state agency clients. Ms. Smith leads a team of seasoned consultants who operate locally in our Charlotte and Raleigh, North Carolina; Atlanta, Georgia; and Ft. Lauderdale, Florida offices. Ms. Smith's experience at PCG includes implementing customized technology solutions, developing Medicaid reimbursement programs, establishing compliance programs, providing end-user training, project management, and ongoing user support for some of the largest school districts in the country. In all, she oversees more than 20 types of education initiatives and has managed state-level initiatives in North Carolina, Tennessee, South Carolina, Georgia, and Florida. Prior to joining PCG, Ms. Smith worked with an early childhood initiative, Smart Start, for four years. She received a Bachelor of Science and Master of Arts degree from East Carolina in Sociology.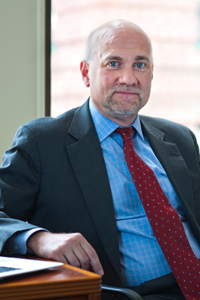 Dan Wistman
Manager / Education
Mr. Wistman has more than 25 years of information systems experience, including extensive experience in software development and project management of enterprise application implementations. He has managed and led the development and implementation of over a hundred systems in his career. For PCG, he oversees service line direction for Instructional Solutions and Reporting. He directs the EdPlan™ product platform, including IMS/IIS, RtI, and data reporting. Currently, he oversees PCG's innovative education portal and content management system for New York State and also directs the PCG's IIS work with Fulton County, Georgia. He has served as overall project director for the Tennessee Department of Education's Statewide Student Management System that provides a Web-hosted student information system and special education system to all participating districts in the state. He also directs PCG's statewide New Hampshire special education system work, is the project director for PCG's engagement with the School District of Philadelphia for a special education data system, and is the technical project director for the Miami-Dade County Public Schools RtI and SPED-EMS project. Mr. Wistman led the technology team implementing the NJSMART educational data warehouse and LEA reporting system for the state of New Jersey.
Florie Wong
Manager / Education
Florie Wong is an Associate Manager with PCG's education division and has been working in the education field for over 16 years. She holds a Bachelor of Arts degree in Business Administration from Framingham State College and a Master of Business Administration in Management degree from Clark University in Massachusetts. Her projects have spanned many types of agencies and sizes ranging from state-wide clients working with the division of treasury and department of health care policy to individual school districts with an enrollment of 2,000 students. Ms. Wong has experience with working state level contacts and stakeholders, managing large project teams, implementing new technologies and requirements, training and support. Ms. Wong manages offices and projects in Arizona, California and Colorado.