U.S. Supreme Court Medicare Case Tests Scope of "Chevron" Doctrine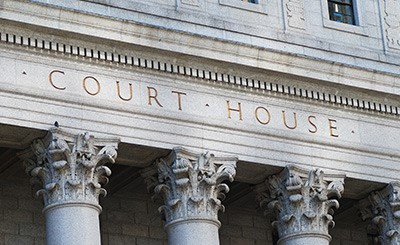 The American Hospital Association (AHA) and a number of hospitals have asked the U.S. Supreme Court to hear a case raising whether "Chevron" deference should apply when a law being interpreted prevents a court's ability to weigh the lawfulness of a particular agency action. 
The "Chevron" deference principle stems from the Supreme Court's holding in Chevron v. National Resources Defense Council in which it was held that courts should defer to an agency when a law is ambiguous as long as the agency's interpretation is reasonable. 
The case in question, Am. Hospital Ass'n v. Becerra, U.S. No. 20-1113, arises from cuts the Department of Health and Human Services (HHS) made in 2019 to Medicare payments that hospitals receive for providing services at off-site outpatient clinics. 
A Federal District Court agreed with the AHA that the Medicare statute called for the facilities to have higher rates. However, the U.S. Court of Appeals for the District of Columbia Circuit reversed that ruling and held that the District Court lacked jurisdiction to hear a challenge to the rate reductions because of the applicability of the "Chevron" doctrine. 
The Department of Justice representing HHS argues that the language of the Medicare statute authorizing HHS to set annual payment rates precludes judicial review of agency actions to control costs.
The Supreme Court Justices may decide as early as next month whether to hear the case in the next nine-month term starting next October. The case may well have bearing on whether the deference usually afforded to agency actions under the "Chevron" doctrine may be whittled down.