Public Consulting Group presents at HCBS Conference on using data analytics, best practices to reduce client abuse/neglect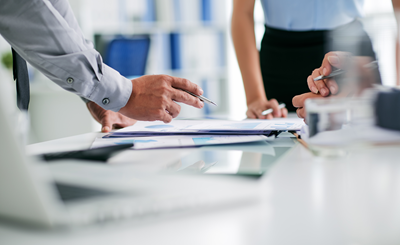 BALTIMORE, August 27, 2018 – Better use of data analytics and "best practices frameworks" can address what a government inspector general recently called "a systemic problem" of abuse and neglect of elderly and disabled people in home and community based services (HCBS), new research by Public Consulting Group (PCG) finds.
PCG Senior Analyst Jamin Barber will be presenting findings and recommendations on this theme Tuesday afternoon at this week's national HCBS Conference, sponsored by the National Association of States United for Aging and Disabilities (NASUAD) at the Baltimore Marriott Waterfront.
A January report by the Department of Health and Human Services Office of the Inspector General found that "health and safety policies and procedures were not being followed. Failure to comply with these policies and procedures left group home beneficiaries at risk of serious harm. These are not isolated incidents but a systemic problem – 49 States had media reports of health and safety problems in group homes."
Barber, who will be presenting alongside senior human services officials from Alaska and the District of Columbia, said: "In some cases, providers lack understanding about which incidents require investigation and follow-up, and the timeframe for investigations and what constitutes a thorough investigation. Incorporating federal regulatory guidance and lessons from oversight actions, providers can use advanced data collection and analytics to empower proactive oversight of critical incidents and apply models of best practices related to critical incident management in HCBS settings.''
"Critical incidents" that must be reported and investigated in HCBS settings include serious injuries, unplanned hospitalizations, near-drownings, missing persons, suicide attempts, and physical or sexual assault.
The HCBS Conference, which continues through Thursday, includes federal, state, and local policymakers and those who administer, manage, and deliver waiver and other HCBS programs, including officials from the Administration for Community Living, the Centers for Medicare & Medicaid Services, the Health Resources and Services Administration, and Substance Abuse and Mental Health Services Administration.
Mr. Barber's presentation, "Preventing Abuse and Neglect in HCBS Using Data Analytics & Best Practice Frameworks," will be delivered Tuesday afternoon, August 28, at 4:15 p.m.
About Public Consulting Group
Public Consulting Group, Inc. (PCG) is a leading public sector management consulting and operations improvement firm that partners with health, education, and human services agencies to improve lives. Founded in 1986 and headquartered in Boston, Massachusetts, PCG has over 2,000 professionals in more than 50 offices around the US, in Canada and in Europe. PCG's Health practice offers in-depth programmatic knowledge and regulatory expertise to help state and municipal health agencies respond to regulatory change, improve access to health care, maximize program revenue, improve business processes, and achieve regulatory compliance. Using industry best practices, PCG's Health team helps organizations deliver quality services with constrained resources to promote improved client outcomes. To learn more, visit http://www.publicconsultinggroup.com/health/.
Media Contact
Stephen Skinner, Public Consulting Group
(617) 717-1150
sskinner@pcgus.com