Public Consulting Group Implements Updated US Paid Parental Leave Policy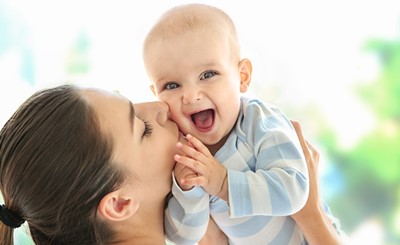 Effective January 2019, New Benefit to Mirror Pending Massachusetts State Plan   
Boston, January 16, 2019 – Public Consulting Group, Inc. (PCG) today announced a series of updates to its paid parental leave policy, joining other companies who have made similar changes to what is becoming a vital workplace benefit to attract and retain top talent in today's tight labor market.
"As a management consulting and business process improvement firm in the public sector, our employees are our most valuable asset and we recognize that we will only grow if the firm continues to invest in our people," said Bill Mosakowski, president and CEO of PCG. "In response to employee feedback, we are pleased to offer a more competitive benefit to our working parents so they can more fully enjoy this special time with their growing family."
Across the country, states are falling in line at a fast pace of adopting paid family leave policies. In Massachusetts for example, beginning in 2021, employees may begin taking paid leave. The law provides for up to 12 weeks of paid family leave per benefit year and up to 20 weeks of paid medical leave per benefit year, with a maximum of 26 total weeks of paid leave per benefit year. 
Effective immediately, PCG, which is based in Boston, is increasing its paid family leave benefit to match the 2021 law in Massachusetts, two years early. PCG is also offering the Massachusetts 2021 level of benefits to all of its employees nationwide, effective immediately.
Under the new benefit, eligible PCG employees on maternity leave will be able to take the six to eight weeks of short-term disability offered under the current policy, now with an additional 12 weeks paid at two thirds of their weekly salary to a maximum of $1,500, for up to 20 weeks total leave. Eligible PCG employees taking parental or adoption leave will still receive two weeks off at full pay, now supplemented by an additional 10 weeks paid at two thirds of their weekly salary to a maximum of $850, for up to 12 weeks total leave.
While all employees may elect to use accrued paid time off (PTO) to supplement maternity or parental leave, the new policy will also remove the requirement to do so prior to receiving the benefit.
"Through PCG CaresTM, our mission has been to engage employees to support those most in need in our communities," added Mosakowski. "We are proud to demonstrate our continued commitment to the wellbeing of our workforce with this updated leave policy and believe that valuing the family and caregiving needs of our employees will allow them to not only lead more fulfilling lives, but also deliver exceptional client service to improve the lives of the people they serve."
About Public Consulting Group
Public Consulting Group, Inc. (PCG) is a leading public sector solutions implementation and operations improvement firm that partners with health, education, and human services agencies to improve lives. Founded in 1986 and headquartered in Boston, Massachusetts, PCG has over 2,000 professionals in more than 50 offices across North America and in Europe. The firm has five designated practice areas with extensive experience in all 50 states, clients in six Canadian provinces, and a growing practice in Europe. Often combining resources from two or more practice areas, PCG offers clients a multidisciplinary approach to solve their challenges or pursue opportunities. To learn more, visit www.publicconsultinggroup.com.
Media contact:
Stephen Skinner, Public Consulting Group
(617) 717-1150