Public Consulting Group Acquires Focused Management Solutions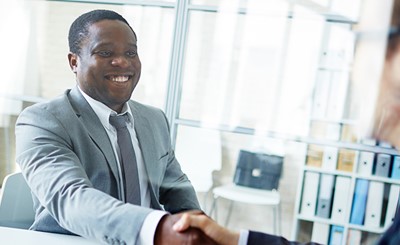 Boston, MA.  December 14, 2017 – Public Consulting Group, Inc. (PCG) announced today that it is expanding its focus on workforce development, training, and placement solutions through the acquisition of Focused Management Solutions (FMS), based in Gainesville, Florida.
With the new addition, PCG gains new and innovative approaches and programs to help prepare and place workers in emerging-economy positions through both entrepreneurship training and "intrapreneurship" initiatives that train corporate and institutional employees for new opportunities in areas with income growth.
"These are new and exciting programs that are desperately needed in the market," said Bill Mosakowski, president and CEO of PCG.  "FMS' programing and talent will greatly expand our efforts in this field and help connect many Americans to jobs that didn't exist just a few years ago."
Programs designed by FMS­, including Startup Quest and STEM Ready, are proving to deliver significant results for Workforce Development Boards and other employment organizations. An independent economic impact assessment of two programs created by FMS for CareerSource North Central Florida projected returns on investment of $10 to $14 for every $1 invested annually for the next 20 years. One program, Startup Quest, implemented under a five year $12 million U.S. Department of Labor grant, is projected to return $11.6 million in federal, state, and local taxes annually for the next 20 years and a total of $81 million total economic impact to Florida (including increased household income, GDP, and increased taxes) through the 20-year period. More than 80 percent of people who participated in the program got a job, became self-employed entrepreneurs, or experienced other positive employment outcomes. Use of integrated, customized worker-centric online marketplaces as part of these programs helps job seekers and independent workers expand income and gain valuable skills-development experience.
"Joining PCG will allow FMS to scale up our reach and impact as we continue what has always been our commitment to customers: listening to their needs, driving higher performance and increasing their revenue." said Angela Pate, president and CEO of FMS. "With projections that by 2025 half of all U.S. workers will be working in part-time, multi-sourced, and other alternative work arrangements, and while technology both replaces jobs and creates new income options, FMS and PCG can bring our shared vision to helping millions of Americans prepare for the future of work."
Financial terms of the transaction are not being disclosed. PCG is retaining all of FMS' leadership and staff.
About Public Consulting Group
Public Consulting Group, Inc. (PCG) is a leading public sector management consulting and operations improvement firm that partners with health, education, and human services agencies to improve lives. Founded in 1986 and headquartered in Boston, Massachusetts, PCG has over 2,000 professionals in more than 50 offices around the US, in Canada and in Europe. PCG's Human Services practice helps state, county, and municipal human services agencies to achieve their performance goals in order to better serve populations in need. PCG's Human Services' seasoned professionals offer proven solutions to help agencies design programs, services, and systems; increase program revenue; cut costs; and improve regulatory compliance with state and federal regulations. To learn more, visit http://www.publicconsultinggroup.com/human-services.

About Focused Management Solutions
Focused Management Solutions (FMS) provides program design and implementation, board governance guidance, board development services, data analytics, strategic planning, performance monitoring, and quality assurance services to private and public, profit and non-profit customers focusing on human capital development and human services. FMS' areas of expertise include workforce development, entrepreneurial economic development, industry sector strategies, and emerging trends in workforce. To learn more, visit http://www.FMSworks.com. 

Media Contact
Stephen Skinner, Public Consulting Group
(617) 717-1150
sskinner@pcgus.com