PCG Cares Spotlight: Corinne Willis' Habitat for Humanity volunteer work in Portugal
At PCG, we are guided by an unwavering commitment to our clients in the public sector. PCG Cares is an extension of that commitment, empowering each full-time employee to volunteer up to 32 hours each fiscal year to work with and support the communities we serve.
We connected with Corinne Willis on the Health team based out of Boston, who recently used PCG Cares hours while in Portugal with Habitat for Humanity. Read on to learn more about her incredible experience!
Tell us more about your recent volunteer work with PCG Cares. What did it involve?
From March 16th to the 25th, I volunteered in Portugal with Habitat for Humanity, a global nonprofit housing organization, to assist in restoring a home for a woman named Laurinda who had been widowed and raised four children in the home pictured below.
While this home was condemned and could not be rehabbed, Laurinda now owns her in-laws' old house next door, which is being restored by Habitat for Humanity. Below is the picture of the house before any work began.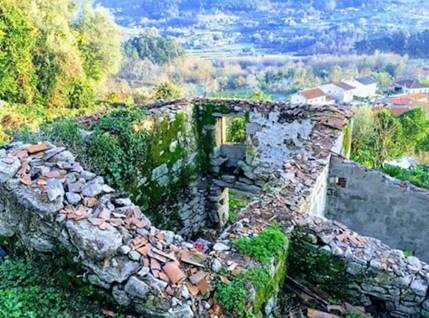 Laurinda's old home is to the right of the Habitat sign below, and her soon-to-be-completed home is out of frame but just down the path overlooking a valley in Braga, Portugal.


This is the Habitat for Humanity team with Laurinda, who worked alongside us all week. Laurinda is in the middle with a black shirt and black hat. Behind our group is her home.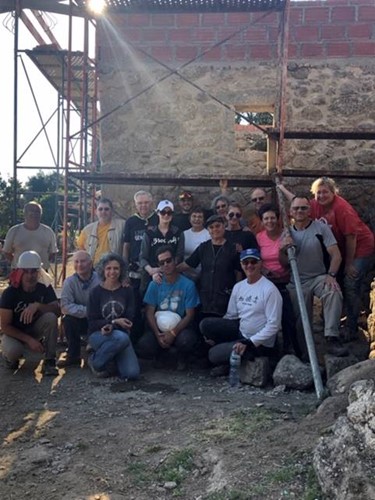 Some of the work myself and my teammates did was clean and reinforce the stone walls of the home to make them structurally sound and build them up with brick and mortar in order to support a roof. We also leveled and laid the foundation of the kitchen and bathroom floors.
Habitat estimates that the home should be complete by the fall of 2019. Laurinda will have plumbing and proper electricity in her home for the first time, and her son who is wheelchair-bound will be able to navigate in and out of the house independently.
It's great to hear about the impact this remarkable cause will have on Laurinda and her family. Can you tell us more about why the mission of Habitat for Humanity is meaningful for you?
Habitat for Humanity's vision is of a world where everyone has a decent place to live. I experienced housing insecurity for a time as a kid and, although it was certainly not to the extent that Habitat assisted Laurinda with, I can understand how much of an impact having a safe home can have on a person. It changes your perspective and outlook on life immeasurably.
That's so powerful, thank you for sharing. What inspired you to engage in this kind of international volunteer work?
When I studied abroad in college, I got the opportunity to work with a non-profit that assisted widowed Indian women with acquiring a skill and finding work to be able to support their families. It was humbling to see the work that they do in their community, and the whole experience inspired me to want to volunteer abroad in some way.
What was your biggest takeaway from this experience?
This experience reiterated for me the simple things that I should be grateful for and reminded me that volunteering your time is equally as rewarding for the volunteer as it is for the organization and community.