PCG Acquires Hornby Zeller Associates, Inc. (HZA)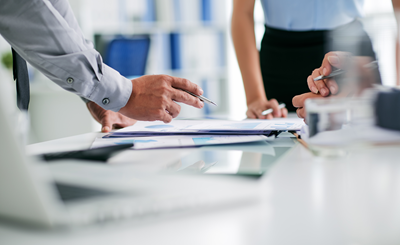 Boston, MA.  March 20, 2018 – Public Consulting Group, Inc. (PCG) announced today that its public sector research and IT solutions practice is growing with the acquisition of Hornby Zeller Associates, Inc. (HZA). 
Based in  Troy, New York and with offices in three states, HZA is a leader in using rigorous analysis to answer questions posed by government and non-profit agencies. Its work encompasses the fields of child welfare, public health, mental health, substance abuse, courts, adult and juvenile corrections, and early childhood and family support. 
"With this acquisition, PCG is branching out into a new space while improving the quality of service we are currently able to provide our public sector clients," said Bill Mosakowski, president and CEO of PCG.  "We are thrilled to bring on the team from HZA, and are confident that through their efforts we can help our partners in the public sector provide better and more efficient services to their constituents."
HZA's rigorous analysis assists its clients in making decisions about how best to allocate staff and financial resources; its evaluations help clients understand what programs are working and with what populations. HZA's cross-disciplinary team, which includes those with advanced degrees in social work, public administration, public health, education, and sociology, with others trained in computer technology and applied mathematics, derives meaning from the wealth of data that is collected by public agencies.
"We couldn't be happier to be joining the PGC family," said Helaine Hornby, Principal of HZA.  "We are already in more than 35 states and look forward to assisting even more of the most vulnerable members of our society.  Whether it is new parents who need support raising their infants, adults with chronic health conditions, or those with addictions and mental health issues, with PCG we have found like-minded professionals who are mission driven and who are committed to serving them through our public sector partners."
About Public Consulting Group
Public Consulting Group, Inc. (PCG) is a leading public sector management consulting and operations improvement firm that partners with health, education, and human services agencies to improve lives. Founded in 1986 and headquartered in Boston, Massachusetts, PCG has over 2,000 professionals in more than 50 offices around the US, in Canada and in Europe. PCG's Human Services practice helps state, county, and municipal human services agencies to achieve their performance goals in order to better serve populations in need. PCG's Human Services' seasoned professionals offer proven solutions to help agencies design programs, services, and systems; increase program revenue; cut costs; and improve regulatory compliance with state and federal regulations. To learn more, visit http://www.publicconsultinggroup.com/human-services.
About Hornby Zeller Associates
Hornby Zeller Associates, Inc. (HZA) is an evaluation, research and consulting firm which uses rigorous analysis to answer questions posed by government and non-profit agencies.  HZA has a strong history of providing research and program evaluation, quality assurance, data analysis reporting, and consulting to support public agencies in delivering effective services to citizens.  HZA has also developed specialized software solutions that allow HZA's staff and clients to automate functions, capture data to produce insight, and support data-informed decision making. 
Media Contact
Stephen Skinner, Public Consulting Group
(617) 717-1150
sskinner@pcgus.com