Congratulations to the Winners of the Inaugural Emerging Leader and Technology Excellence Awards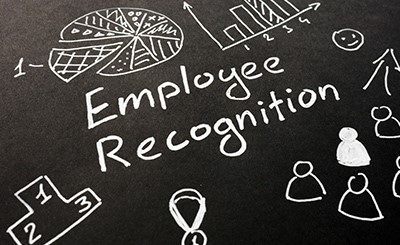 Last week, winners for the inaugural Bryan Hawkom Emerging Leader Award and Matt Brazier Award in Technology Excellence were named at the company's year-end recognition event. Congratulations to Nihietwei Enyenihi (Boston, MA) for being the first-ever winner of the Bryan Hawkom Emerging Leader Award, and to Brett Wooten (Remote), the first-ever winner of the Matt Brazier Award in Technology Excellence.
These awards, created in memory of two longtime PCG leaders—the late Bryan Hawkom and the late Matt Brazier—were established and announced earlier this year. Both Hawkom and Brazier understood the importance of appreciating and recognizing their employees and are remembered for their commitment to valuing and advancing the careers of their staff.
Nominations for both awards were submitted by company leaders, with our President and CEO, Bill Mosakowski, reviewing the Emerging Leader nominations, and the company's Chief Information Officer, Ed Forth, reviewing the Technology Excellence nominations. Both narrowed down the nominations to three finalists for each award, all of whom were presented with a commemorative award certificate at the year-end recognition event. In addition to the certificate, the winners received a bonus.
Congratulations Nihietwei and Brett! Thank you for your continued commitment to PCG and for exemplifying the values set forth in these awards. Your hard work and dedication are much appreciated.


Nihietwei Enyenihi
Bryan Hawkom Emerging Leader Award Winner
Compliance Manager
Since joining the firm in 2016, Nihietwei has proven herself to be an excellent partner and mentor. She has successfully balanced a steadily expanding Government Risk & Compliance (GRC) workload with many other competing demands. She is a proven professional who has demonstrated sound technical skills, reliability, resourcefulness, and professionalism. Nihietwei's diplomatic skills, creative thinking, and positive client interactions have all proven to be particularly noteworthy in her team's success.
Over the past year, Nihietwei has also served as a key member of PCG's Diversity & Inclusion Advisory Council. She has been a positive and influential member of the council as it tackles a range of complex and vital topics. Her knowledge of PCG risk and compliance protocols and processes, as well as her understanding of the inner workings of Legal and GRC, have been particularly helpful in moving the council's initiatives forward.

More about Nihietwei
What is your favorite part about working at PCG?
The people and the mission. I am grateful to work with smart and caring people on innovative solutions to risk issues. In the compliance and risk management space, you are called on to help address different challenges and it is a joy to collaborate with people who are determined to not only ameliorate risks but turn them into opportunities when possible. Amazing colleagues are great but having an incredible mission that we can work towards makes the work fulfilling; I am grateful to be at a company that has both.
What has been your proudest achievement while working at PCG and why?
Building a team and helping the team members to steward their professional growth. I believe we should try to leave people better than how we first met them. Countless individuals sacrificed more than I will ever know to get me to where I am professionally, and I have a responsibility to pay it forward. While it has been great to design and lead a risk-based compliance program that assesses compliance with regulatory and contractual requirements, the most rewarding work has been in the coaching and mentoring space. From the formal company mentoring programs to informal settings, walking alongside people as they think and work through their career growth has been gratifying. I believe in setting a structure that allows people to thrive. When your colleagues excel, getting the day-to-day work done is seamless.
Outside of work, what are your favorite hobbies and/or interests?
I love to scuba dive and hike up tall mountains, just not on the same day—the altitude change would be dizzying. I went to Malaysia on the scuba diving trip of a lifetime, and I was blessed hiked up Mount Monserrate in Colombia. There is nothing like the sights in the deep blue and the views from mountain tops. I also love playing the games Taboo or Mille Bornes with any of my 20 nieces and nephews.
What's one fun-fact about you that your PCG colleagues may not know?
I accidentally joined an Afro-Cuban salsa dance troupe (Rueda de Casino style) in college. It turned out to be a good accident.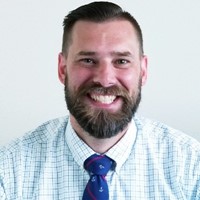 Brett Wooten
Matt Brazier Award in Technology Excellence Winner
Training and Curriculum Specialist
Joining the firm in 2018, Brett's positive attitude and drive to deliver impactful solutions has made him a sought-after member of the firm's Human Services team. His impact has been internal and external, with the collective effect of empowering PCG to meet client needs more quickly and efficiently. Below are some examples of Brett's technical work within the past year:
In collaboration with the firm's ITS department, Brett led Human Services to be the first adopter within PCG of Microsoft (MS) Project for the web. Human Services will now roll out this tool across the entire practice, using it as their default project schedule and task management tool.
Brett developed the primary case management tools used by three joint projects between the Health and Human Services practices. He developed solutions that incorporated MS SharePoint, MS Forms, MS Power Automate, and MS Power BI to achieve case tracking, workflow management, automated external communications, and dashboard reporting.
For the Rhode Island Department of Human Services, Brett developed a childcare overpayment case review tool that incorporated Forms, Power Automate, and Power BI into one solution with trending analysis.
PCG was awarded a project by the Massachusetts Department of Early Education and Care to implement and operate a childcare grant application tool to support childcare providers that have been impacted by COVID-19. Within one month, Brett helped develop and integrate a case management, workflow management, documentation management, and reporting tool using the MS Power Platform that is integrated with a third-party nonprofit financial management tool.


More about Brett
What is your favorite part about working at PCG?
Hands down, the people and the culture. I joined PCG a little over three years ago and have met, collaborated, struggled, and succeeded with so many talented and amazing people. We all seem to have the same goal and commitment in mind—to create something special. We want to create solutions that matter and make an impact for our clients, their communities, and their state. This is a credit to our leadership and all the work on our employee compact and PCG's mission. Simon Sinek argues it is all about the "Why." Why do we do what we do? PCG communicates the "Why," and that in my opinion makes all the difference. I also feel supported by so many; from the top all the way to the bottom, within my practice area and across the firm. This really made a difference during COVID-19. So many people have helped and supported me; it's truly unbelievable and unlike anything I have ever experienced in my professional career. ​​​​​​​
What has been your proudest achievement while working at PCG and why?​​​​​​​
My proudest achievement with PCG has been working with Project teams and introducing, or expanding, on the use of the Microsoft Power Platform. I really want to show what we can do with low to no code solutions using tools like SharePoint, Power Automate, Power Apps, and Power BI. The introduction of these tools to a project in Rhode Island took us from Excel spreadsheets to a fully automated data entry and reporting solution allowing RI staff to complete case reviews (Microsoft Forms) and leadership to view data in near real time to learn about the data and to make informed decisions from it. At the end of this project, we worked with RI and transferred 100 percent of the solution to their tenant. They still run it to this day. They did not have a BI program per say before this project and now they run one.
Outside of work, what are your favorite hobbies and/or interests?
Family, pets, music, food, and adventure. Adventure includes kayaking trips, travelling, and this year, a two-night run with the band, Dead and Company.
What's one fun-fact about you that your PCG colleagues may not know?
My brother and I share a birthday but are not twins. We were born on July 22nd, seven years apart. Growing up, I thought this was the coolest thing and would tell anyone that would listen. It was something that I thought was unique about me. That all changed when I met Jennifer, my now wife. Turns out, her sister was born on her birthday as well. My fun-fact about me that I swore was totally unique turned out to be something that I share with my wonderful wife. We both share a birthday with a sibling but are not twins.