Congratulations to PCG's Newest Cohort of MBA Graduates, Class of 2023!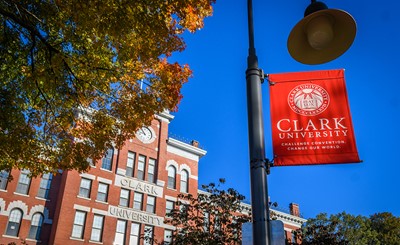 Congratulations! On Sunday, May 21, 2023, thirty colleagues from our firm graduated from PCG's Clark University Master of Business Administration (MBA) Program!
To honor our recent graduates, PCG hosted a reception following the graduation ceremony to celebrate this milestone accomplishment with other colleagues, friends, and family. PCG's MBA Graduate Paul Wilson also received Clark University's Morton H. '51 and Vivian B. Sigel Endowed Fellowship Award for academic achievement, strength of character and leadership skills, and outstanding potential for success in the business community.
To PCG's MBA Class of 2023, we celebrate you!

2023 Graduates of PCG's Clark University MBA Program at the Graduation Ceremony on May 21st—Left to Right: Chanda Littleton; David Mercier; Stephen Norris; Kevin Murray; Jessica Mulvihill; Melissa Keagle; Christian Kissinger; Paul Wilson; Kelcie Salisbury; [PCG Founder and CEO William Mosakowski Joined Graduates]; Kierri Cox; Christine Grant; Rachel Wells; Flor Loja; Jaspreet Sethi; Amy Sayler; Michelle Igoshi; Jenna Okoye; Mary Byrd; Kristina Bon; Sophia Thwaites; Michelle Clickner; Aline Niyonsaba; Jenn Strayer; Ravi Peri; Saif Al Hakeem
PCG's MBA Graduates Not Pictured: Victoria Haverty; McKenzie Horton; Rose Jenson; Lauren Smith; Maureen Winningham