Balance billing – a new report on recent efforts by state
PCG subject matter experts recently completed a survey report entitled "Balance Billing: Report of Recent Efforts to Protect Consumers." The practice of balance billing is historically commonplace, but increased scrutiny on rising out of pocket health care costs is driving efforts to provide greater transparency into the practice.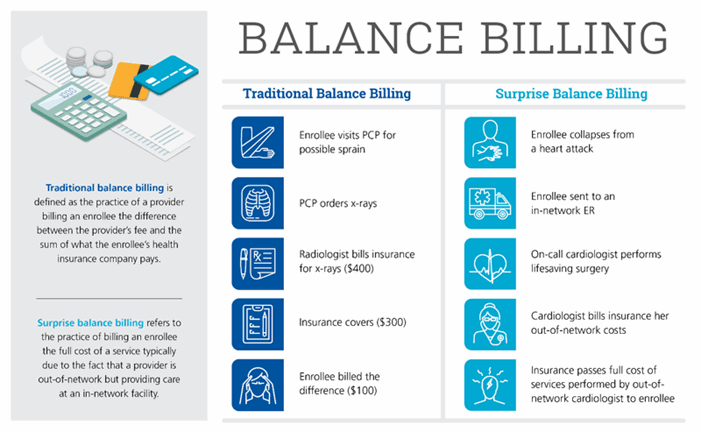 Figure 1: Definition of Balance Billing
For those states contemplating crafting consumer balance billing protections, this paper aims to provide a landscape of the options available, with national models from organizations like the National Association of Insurance Commissioners and the National Conference of Insurance Legislators outlined. Additionally, our report includes a comprehensive list that outlines enacted and pending balance billing legislation in a variety of states.
We urge regulators, legislators, and health policy staff to reference the national models and legislative tracking we highlight in this new report, as well as contact us with any questions at healthpolicynews@pcgus.com.