Administration budget proposal includes health care changes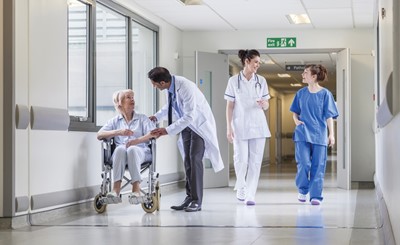 The administration released its budget proposal on February 12, 2018. As expected, the proposal includes a number of changes related to health care.
The budget plan revives the Affordable Care Act (ACA) repeal, with a proposal similar to the Graham Cassidy Heller Johnson bill. Specifically, the budget plan proposes a staged repeal and replace, with the replace being a block grant program for states.
In addition to the repeal of the Medicaid expansion, the budget proposal includes other changes to Medicaid, such as:
Implementing per capita and block grants;
Continuing work requirements;
Ending provider taxes; and
Increasing flexibility around Medicaid benefits, cost sharing, and eligibility.

The budget plan also proposes to end funding to providers that offer abortion services, while increasing funding for the opioid crisis and serious mental illness (including a new grant program). Increased funding for the opioid crisis would be directed to:
A national media campaign;
Promoting safer prescribing;
Supporting state-based prescription drug monitoring programs;
Research into alternatives for pain management and treatment best practices;
Addiction prevention; and
Increased coverage within public programs.

The budget plan also addresses proposals aimed at drug pricing, including opportunities for up to five states to test new approaches to managing prescription drug costs in their Medicaid programs. It also proposes to speed up the approval process for generic drugs and includes changes to Medicare drug coverage.
Other major changes include the following proposed to funding:
Increased funding for the Federal Drug Administration (FDA), the National Institutes of Health (NIH), and Indian Health Services (IHS)
Decreased funding for the Centers for Disease Control and Prevention (CDC)

The plan is just a proposal. While these proposed changes will require significant future action before any could be enacted, they do provide insight into the current priorities of the administration. 
For those interested in reviewing the full budget proposal, the addendum, and/or the Graham Cassidy Heller Johnson bill, you can find more information on each of these via the following links:
Administration FY 2019 budget proposal
Addendum to the FY 2019 budget proposal