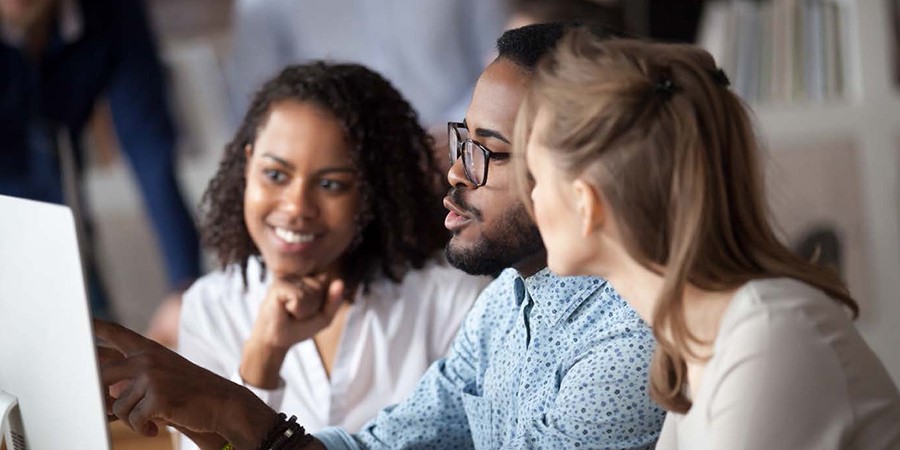 The annual Medicaid Enterprise Systems Community (MESC) Conference brings together thought leaders from the public and private sectors to share ideas and information related to Medicaid systems and initiatives. Public Consulting Group (PCG) offers services across the full lifecycle of your Medicaid modernization project. We look forward to engaging with state Medicaid agencies in discussions focused on the modernization journey.
What we'll be up to at MESC 2023!
---
Rhonda Brinkoeter, Director/Technology Consulting will be moderating the following session:
Leveraging Health and Medicaid data to lead the way in addressing the Behavioral Health System
Speakers: Pawel Walczuk, Accenture; Karen Everett, Michigan
About the Session: Our current behavioral health system is fragmented and difficult to navigate. People experiencing mental health issues may not know who to talk to for help or what services are available to them.
That's why the Federal Communications Commission (FCC) mandated that states adopt 988 as the national phone number for suicide prevention and mental health crises in July 2022 to increase, simplify, and improve access to mental health lifelines.
However, a new dialing code is just a first step and where federal guidance largely ends. It is up to states to leverage 988 to connect and provide citizens with needed services. What they implement to serve callers could make the difference between life and death and has a downstream impact to improve crisis outcomes and reduce cost within other programs, such as Medicaid.
Attendees of this session will learn how the state of Michigan is transforming its approach to behavioral health services by leveraging interoperability across Medicaid systems to provide a whole person view and enhance the outcomes they achieve. Michigan Crisis and Stabilization Services will describe their approach to strengthening access to and quality of timely behavioral health support through the creation of a robust centralized crisis command center, Michigan Crisis and Access Line (MiCAL). This command center provides coordinated interoperability, a resource portal, and a streamlined communication platform.
MiCAL is one of the first solutions of its kind and one example of a statewide behavioral health solution. MiCAL is a free statewide platform that allows Michigan residents to get the help they need, starting with one call, text, or chat, which connects them to behavioral health professionals 24/7. Integrated service partners include paramedics, law enforcement, community provider organizations, Prepaid Inpatient Health Plans (PIHPs), psychiatric hospitals, and Federally Qualified Health Centers (FQHCs).
The modular platform equips mental health professionals with key state data, such as information on open beds. The platform also integrates with existing solutions, including the Medicaid Enterprise System and third-party mental health providers.
The MiCAL pilot has served more than 65,000 people since its launch. The platform tracks performance and identifies trends in service needs and outcomes, helping the state to continually improve the service they provide.
Kris Marshall, Director/Technology Consulting will be moderating the following session:
OCM: The Shock Absorber for Modernization
Speakers: Hugh Hale, Tennessee; Tommy Miceli, KPMG
About the Session: The state of Tennessee has procured a multi-component data solution for design, development, and implementation (DDI) across the agency over the next several years. The state's cross-functional Medicaid modernization effort hinges on the success of this implementation for reliable data and advanced data analytics, calling upon significant levels of buy-in and intimate involvement across all business units and subunits. Hear how and why organizational change management (OCM) has proven integral in acting as the "shock absorber" for this long-term, large-scale project, where building trust and collaboration early has propelled stakeholders with multiple interests towards their near and long term desired future state.
During this presentation, the audience will hear more on:
The role of OCM in building stronger working relationships and interdependence within the multi-vendor project team, which includes Transformation Advisory Services, the System Integrator (SI), and TennCare
Identifying roadblocks and correlating them to behavioral changes needed to get back on track
Change mitigation tactics to be used in driving desired behaviors among stakeholders including specific communication and engagement examples that support leadership alignment and executive management
Key takeaways that can be applied to future transformational efforts at TennCare and the greater SLG transformational space.
Come visit us!
---
 Visit us at Booths #120 & #122 to learn more about PCG's:
Interested in learning more about our technology solutions and services? Contact us today!
---