PCG provides Medicaid departments expertise in reducing cost and improving program quality across several major Medicaid reform efforts enabled through Section 1115 Waiver authority. Learn more about our current program work in New Jersey, Massachusetts, and New York below.
New Jersey
---
Beyond managing the Garden State's Waiver Extension period, PCG has aided the Department of Health in designing a transition plan that preserves and leverages the capacity built through the Delivery System Reform Incentive Payment (DSRIP) program to focus on future reform priorities in targeted communities. PCG teams developed the resulting program in collaboration with multiple state agencies, and have worked with Centers for Medicare & Medicaid Services (CMS) regulators to integrate it into New Jersey's innovative and comprehensive Managed Care Program. 
Massachusetts
---
Since Massachusetts began its innovative Medicaid Accountable Care Organizations (ACO) program, PCG has served as the initiative's Independent Assessor. The waiver, a five-year demonstration project, has led to the creation of 17 separate ACOs involving each of the commonwealth's major health systems. PCG's team, partnering with academic researchers, has assisted MassHealth in regulating the program throughout its initial years and is in the process of evaluating how the ACO demonstration will impact MassHealth's overall service cost and performance.  
New York
---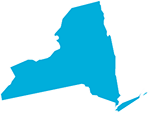 PCG's project team has partnered with the New York Department of Health to both implement and oversee its ambitious, five-year DSRIP program. PCG teams currently serve as technical advisors to the state's 25 major delivery systems, which constitute some of the most complex and diverse healthcare service regions in the nation. Leading into the program's final years, PCG has also assisted the state in identifying, compiling and disseminating the best practices that emerged throughout the term of the demonstration through statewide and regional learning symposiums, workshops and presentations.