School nurses do more than just care for sick kids. There are service and medication documentation requirements, comprehensive student health information records, and more documentation that needs to be completed every day.
EDPlan Health meets all school nursing documentation needs with web-based tools that simplify the entire nursing documentation process for school nurses across your district.
Key features include:
Easy-to-use system
Health alerts
Student pictures
Draft and edit logs
Medication inventory tracking
Individualized Healthcare Plans
Immunization compliance
Logging templates
Mass screenings
Drill-down reporting options
Optimize Medicaid reimbursement
Ongoing access to PCG Help Desk
HIPAA & FERPA compliance
End-of-year summary report
Medicaid audit report
Service Documentation and Reporting
---
Nurses can log services with minimal "system clicks" by setting certain fields to defaulted values. Dropdown options and multi-select lists are configurable and customized to meet your district's needs. A viewable Service Log Report allows nurses to see services provided for students for any time period. All reports are printable and can be filtered for viewing by categories such as service, outcome, or diagnosis.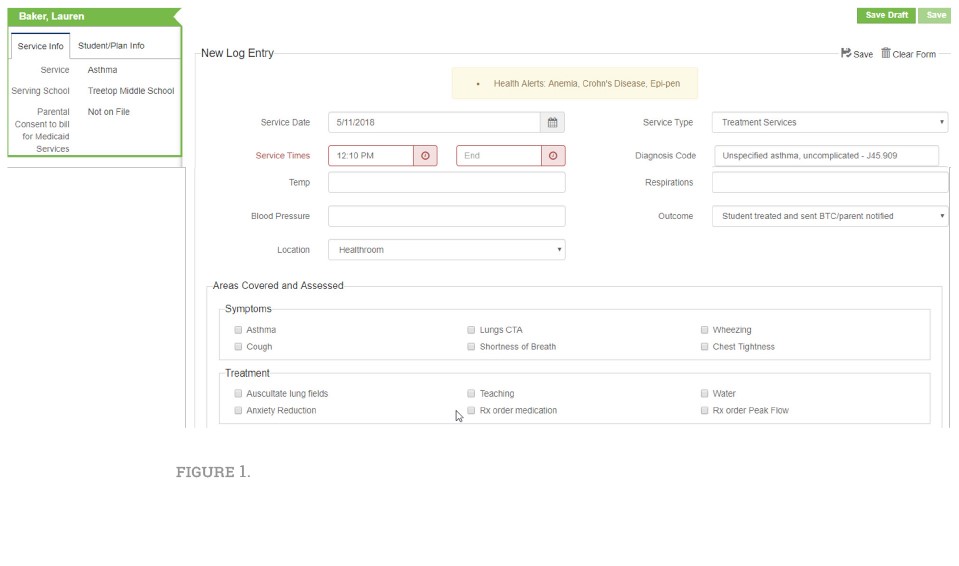 Medication Logging
---
EDPlan Health's Medication Daily Administration Logging Wizard provides a daily calendar of all students' medication needs, including time, status, medication, and dosage. Nurses can easily identify if the medication has been logged for a student and track medication inventories. In addition, the system can be set to warn the nurse when a medication reaches a certain threshold.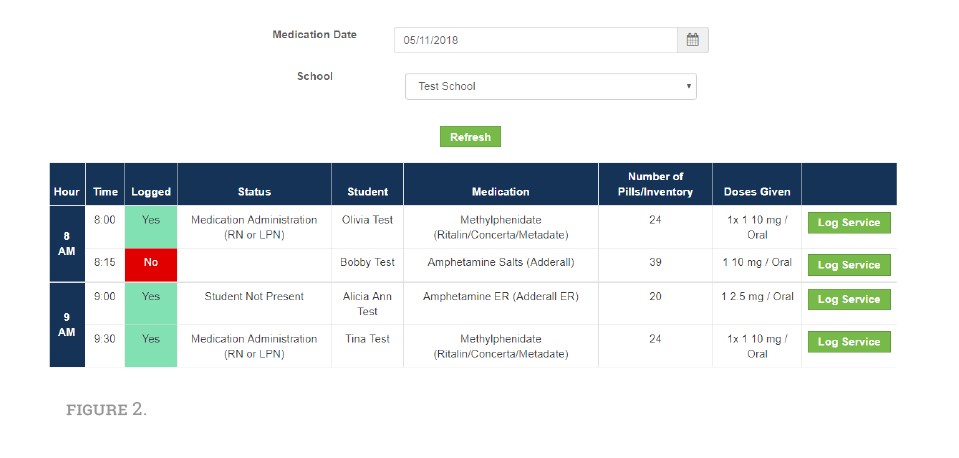 Health Information Page
---
An all-inclusive page displays student health information, alerts, nursing services, medication services, and immunization records.Health data can be imported from other systems, but nurses can also add, edit, or remove any information as necessary. This page also displays student immunization compliance based on state requirements. EDPlan Health can also create Individual Health Plans that list diagnosis, special considerations, goals, and objectives.
All nursing and medication services are captured and maintained permanently in a student's record and will follow the student if he or she changes schools.