Upgrading Training in Child Welfare Agencies – Five Steps to Creating a Learning Organization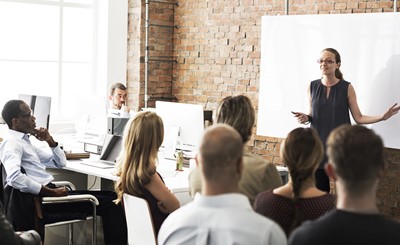 After the hiring process, training is the most important aspect in the development of a good case manager. Training is understood to be an important first step by management of administration in understanding the philosophy of child welfare and child protection, the policies and practices of the agency, and the functions necessary to become an effective and efficient case manager. 
There are many moving parts to consider when implementing a successful training program.  Child protection, child welfare, the clients, the agency's operation, the laws, technology, paperwork, and stakeholders are not just complicated individually, but collectively such considerations can be overwhelming.
Primary Considerations Impacting Training Programs
One of the major considerations is how to pay for the training. The federal government provides support through Title IV-E funding if certain conditions are met. Therefore, the issue of how to establish an effective, efficient, and time-tested training program, while taking into account funding particularly, is a primary consideration. Many agencies have partnered with private sector educational institutions to maximize federal financial participation and to provide a safety net for the inevitable "budget cuts" that far too often begin with training, making this program an easy target. Often, this is accomplished by shortening the length of time spent in training or deploying another initiative which could reduce or undermine an effective training program.
Even assuming that "onboarding" training is effective, financially supported, and of an appropriate length of time, there is the compelling issue of the theoretical versus practical training. Often, training is molded around classroom training, with a field training officer bringing experience from direct field work while offering additional understanding of the application of both theoretical and practical fieldwork. How these aspects are established, managed, and reinforced is a management and executive decision. Such a decision must take into account the circumstances that may exist in a particular jurisdiction, keeping in mind that excessive caseloads or crisis management in the event of a tragedy will impact how the field supports the training and reinforces policies and practices.  
The final overwhelming issue is ongoing training for those in the field. Given the ever-changing practice of the philosophy of child welfare and child protection services, there is clearly a need to provide ongoing training that brings issues of importance to the agency into the field. The major issue regarding ongoing training, however, is the time commitment. Attending training means time away from cases, the office, court hearings, and the ongoing workload demands. In spite of all of those competing commitments, the agency, through its leadership, executive committee, and management, must ensure properly trained and supported caseworkers are a top priority. Virtually every profession from medical, legal, accounting, etc. has a requirement for continuing education. The agency must accept its responsibility to knowingly provide effective ongoing training as well to ensure it is meaningful, relevant, valuable, and supported. This is separate and apart from any opportunity or requirement for advanced educational degrees, such as a Master of Social Work.
Five Steps for Implementing a Successful Training Program
Given all of the factors child welfare and child protection agencies must consider when implementing a training program, the following are five key steps regarding training:
Onboarding Training.  The agency should investigate, and in most situations coordinate, this initial training with an educational institution such as a college or university, often through its school of social work. It is critical that the agency ensure its policies and practices are the primary focus of the training and the theoretical aspects support those policies and practices. This training must include fieldwork observations, mentoring and coaching while in the field, opportunities to review and debrief fieldwork observations, reinforcement of agency policies and practices, and the opportunity to evaluate and address any caseworker issues discovered through the classroom and field experiences.

Distant Learning. The agency must provide an opportunity for distant learning for both live and recorded training experiences. Given the pressing important work of the caseworker with a caseload every hour, traveling for training is an hour taken away from case workload. Distant learning done right with pre- and post-test questions can effectively provide the necessary ongoing training.

Yearly Requirements for Training. The agency must establish a requirement for ongoing training after caseworkers receive a full caseload. There are too many issues that exist in the ever-changing field of child protection and child welfare in addition to changing laws, policies, and technology. Every agency should be a "learning organization" with established yearly requirements for continuing education. Further, the agency must establish a way to recognize, reward, and enforce its yearly training requirements.

Annual meeting. The agency has the responsibility, once yearly requirements for training have been established, to provide opportunities for compliance with those training requirements, at least partially. At the same time, the agency should provide the opportunity for colleagues to train and cross train with their peers, to hear from agency leaders regarding the vision/mission and status of the agency, and to socialize with colleagues. One of the goals should be to allow staff members at every level to receive at least half of the required training hours at these trainings. Agency leadership should coordinate these trainings with involvement from the courts, Guardian Ad Litem/Court Appointed Special Advocate, parents' attorneys, service providers, and other relevant stakeholders to ensure emergency services exist where needed.

Supervisory Training. The agency must recognize the importance, specifically, of supervisors and their role in effective implementation of policies, procedures, technology, and vision/mission of the agency. Supervisory training must not only address the issue of the policy and practices as well as the philosophy of child protection and child welfare, but also the importance and methodology of supervisory effectiveness.
Agency leaders and executive teams must accept responsibility to ensure initial and ongoing training is relevant, effective, and ingrained in the culture of the agency. This means understanding the need to create a learning organization that provides visible support and interest in the learning experiences that everyone benefits from. Once established and ingrained, such learning becomes second nature to the individuals in the agency and keeps everyone aware of the important work being done to protect children and support effective families.