Public Consulting Group to Take Part in Four Sessions at SXSWedu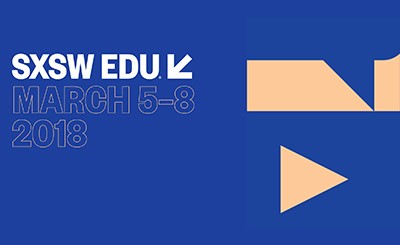 Boston, MA. [January 22, 2018] Public Consulting Group (PCG) today announced that it has been selected to present at SXSWedu, the leading education conference in Austin, Texas, in March, for the second year in a row.
This year, PCG will lead four innovative sessions, once again bringing together thought leaders and experts from across the country to highlight innovation, best practices, and collaboration across a breadth of fields. PCG sessions include:
PCG is also thrilled to sponsor SXSWedu featured speaker Juan Pablo Romero Fuentes, founder and director of Los Patojos in Jocotenango, Guatemala, as he makes his debut at SXSWedu 2018.
"It's an honor to be a part of the SouthBy community and to continue to see our presence at SXSWedu grow year over year," said PCG Vice President and SXSWedu Advisory Board member Tony Brown. "At PCG, we're passionate about applying a holistic and integrated approach to the work we do for our education, health, and human services clients. We believe SXSWedu is the perfect opportunity to engage and collaborate with the nation's thought leaders on how this holistic approach can ultimately promote the success of all youth. That's why we're so excited to sponsor featured speaker Juan Pablo Romero Fuentes as he makes his SXSWedu debut. Juan Pablo's story is a great example of the success that's possible when you apply a holistic lens to education and the community."
For more information about PCG's presence at SXSWedu, including a full list of participants, profiles of speakers, and insights from PCG experts, please visit www.pcgus.com/pcgatsxsw.  You can also follow along on social media using the hashtag #PCGatSXSW.
About Public Consulting Group
Public Consulting Group, Inc. (PCG) is a leading public sector management consulting and operations improvement firm that partners with health, education, and human services agencies to improve lives. Founded in 1986 and headquartered in Boston, Massachusetts, PCG has over 2,000 professionals in more than 50 offices across North America and in Europe. The firm has six designated practice areas with extensive experience in all 50 states, clients in six Canadian provinces, and a growing practice in Europe. Often combining resources from two or more practice areas, PCG offers clients a multidisciplinary approach to solve their challenges or pursue opportunities. To learn more, visit www.publicconsultinggroup.com.
Media Contact:  
Stephen Skinner, Public Consulting Group
(617) 717-1150
sskinner@pcgus.com