Public Consulting Group Announces its Fifth Annual New Jersey Special Education Summit: In Person and Virtual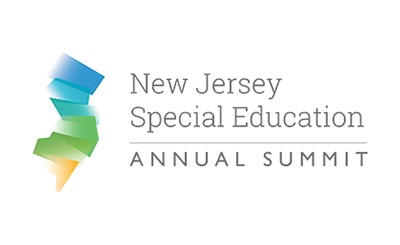 Boston, MA [April 27, 2022]
–
Public Consulting Group
(PCG) is hosting its fifth annual New Jersey Special Education Summit on May 13, 2022, co-produced by PCG and the
New Jersey Principals and Supervisors Association
. The event takes place at the FEA Conference Center in Monroe Township, New Jersey, and will be offered virtually as well. During this gathering of state leaders and national special education experts, participants will learn more about the key issues connected to accelerating learning for students with disabilities who were impacted by the COVID-19 pandemic.
Since March of 2020, educators have been implementing new and innovative instructional and assessment practices, as well as communicating with families in new ways, in response to the transition to online and hybrid learning. This year's Special Education Summit will focus on lessons learned by New Jersey school districts during the pandemic, and strategies that continue to have a positive impact on learning and social emotional wellness for students with disabilities. New Jersey educators and families will share practices that can accelerate learning and enhance special education services going forward. National perspectives on addressing the learning and social emotional impacts of the pandemic on students with disabilities and their families will also be shared.


The event kickoff will include New Jersey State Board of Education Chair Kathy Goldenberg and Assistant Commissioner Kathy Ehling, JD. Lunchtime remarks will be provided by New Jersey Department of Education Interim Commissioner Angelica Allen-McMillan, Ed.D.

This year's keynote address, Equitable Access to Accelerated Learning for Students with Disabilities, will be delivered by Dr. Eddie Fergus. Dr. Fergus is an applied researcher at Temple University and a Visiting Professor in the Department of Urban Education at Rutgers University, Newark. His work explores the effects of educational policy and practice as they intersect the lives of populations living in vulnerable conditions. More specifically, his policy work extrapolates the relationship between discipline codes of conduct, gifted program practice, and academic referral processes and the educational outcomes of low-income and racial/ethnic minority student populations. This work also outlines policy and practice changes in order for schools to develop as protective environments for vulnerable populations. Dr. Fergus consults on these policy and practice changes with state departments of education (e.g., California and Texas) and the U.S. Department of Justice on disproportionality. Additionally, his publications include basic research on educational outcomes of populations in vulnerable conditions, and data workbooks focused on monitoring policy and practice changes.

This year's sessions will include the following: Accounting for Accelerated Learning in the IEP: SMART, Standards Based, and Progress Monitored; A High Tide Floats All Boats: Using Differentiated & Intensified Instruction and Support to Accelerate Learning for All Students; Leveraging Social Media to Support Professional Learning; and Legal One: COVID Special Education Update. Speakers will include Dr. David Bateman, Professor at Shippensburg University; Dr. Judy Elliott, Former Chief Academic Officer of the Los Angeles Unified School District and Consultant at EduLead, LLC; John Worthington, Esq, Former State Director of Special Education, State of New Jersey and Consultant Attorney for LEGAL ONE; and David Meyers, Founder of TeachersConnect.


About Public Consulting Group
Public Consulting Group LLC (PCG) is a leading public sector solutions implementation and operations improvement firm that partners with health, education, and human services agencies to improve lives. Founded in 1986 and headquartered in Boston, Massachusetts, PCG employs over 2,500 professionals in more than 40 offices worldwide. PCG offers education consulting services and technology solutions that help schools, school districts, and state education agencies/ministries of education to promote student success, improve programs and processes, and optimize financial resources. To learn more, visit http://www.publicconsultinggroup.com/education.

Media Contact:
Alyssa Brown, Public Consulting Group
(617) 488-9084
media@pcgus.com