PCG Hires New Senior Solutions Strategist, Roxanne Burton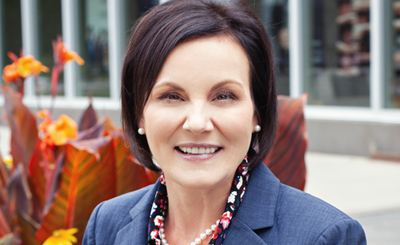 Boston, MA. May 4, 2020 – Public Consulting Group, Inc. (PCG), a leading provider of solutions implementation and operations improvement services to the public sector, has hired Roxanne Burton to serve as Senior Solutions Strategist to work with education operations in Canada.
Burton will lead PCG's business expansion and strategies for the adoption of the EdPlan Insight™ data analytics solution in Canada, working throughout Ontario and British Columbia. Burton brings her history of strong relationships with school districts and an exemplar record of work with K–12 educators. Her proven experience in product implementation, customer support, and sales training emphasizes PCG's commitment to fostering relationships and trust with clients and building loyalty in customer relations.
Paul Mancini, Manager of PCG Canada Operations and Business Development, said: "Roxanne brings over 30 years of Canadian public education experience for solutions and implementations. She is deeply passionate about a school division's experience with anything she represents and wants to always ensure the best outcomes as a result. At PCG we feel fortunate to have Ms. Burton join our team and look forward to how we can help even more school divisions in Canada in the future."
Burton has nearly three decades of experience working for SRB Education Solutions, where she was the regional sales manager for the atrieveERP division in Western Canada. When SRB Education Solutions was acquired by PowerSchool Group in 2016, she continued her strong leadership in sales activities.
About Public Consulting Group
Public Consulting Group, Inc. (PCG) is a leading public sector solutions implementation and operations improvement firm that partners with health, education, and human services agencies to improve lives. Founded in 1986 and headquartered in Boston, Massachusetts, PCG has over 2,000 professionals in more than 50 offices across North America and in Europe. The firm has five designated practice areas with extensive experience in all 50 states, clients in six Canadian provinces, and a growing practice in Europe. Often combining resources from two or more practice areas, PCG offers clients a multidisciplinary approach to solve their challenges or pursue opportunities. To learn more, visit www.publicconsultinggroup.com.
Contact
Paul Mancini, Public Consulting Group
(804)-665-2150
PMancini@pcgus.com