CDC issues new report on the growing opioid crisis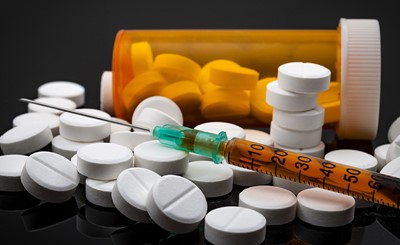 On March 6, 2018, the Centers for Disease Control and Prevention (CDC) released a report which shows that from July 2016 - September 2017, hospital emergency department visits for opioid overdoses rose about 30 percent in 52 reporting jurisdictions in 45 states. They rose 54 percent in large cities, and 70 percent in mid-western states. CDC outlines key actions that can be taken at the state and local level to reduce emergency department admissions and overdose deaths:
Health departments can promote access to overdose-reversing medications such as naloxone.
First responders such as EMTs as well as family members and other community members can be trained on naloxone administration, if allowed under local requirements.
Behavioral health agencies can promote access to medication-assisted treatment (MAT) for opioid use disorders.
Community-based organizations can provide referrals to MAT and peer supports.
Hospital emergency departments can reduce repeat visits by connecting patients with case managers who have appropriate qualifications and training.

CDC also promotes training for medical professionals on CDC guidelines and prescription drug monitoring programs (PDMPs) to ensure that opioids are used only if medically necessary for the treatment of chronic pain.  The Centers for Medicare and Medicaid Services (CMS) and the Healthcare Fraud Prevention Partnership (HFPP) have also encouraged data analyses by public and private health payers to identify aberrant opioid prescription and utilization patterns and to identify patients who may be at risk of opioid misuse or opioid use disorder. The CDC report is available here.