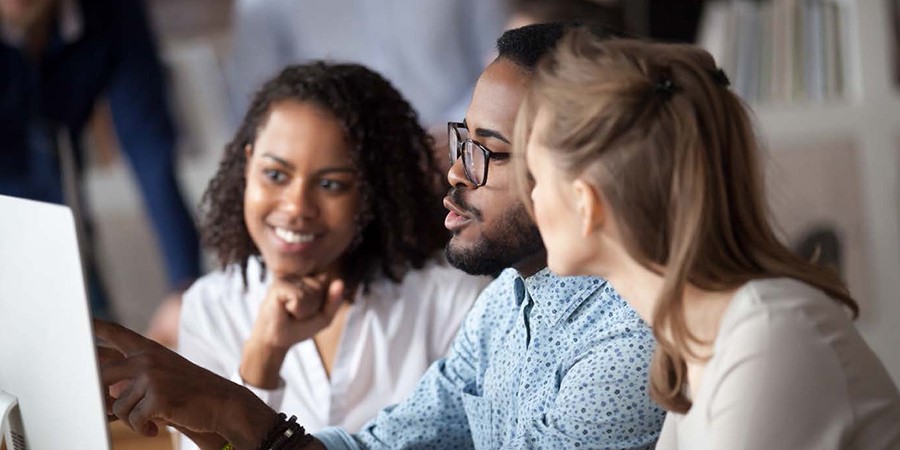 Public Consulting Group (PCG) is a proud sponsor of the 2022 U.S. Virgin Islands Digital Health Summit, which brings together thought leaders from the public and private sectors to share ideas and information related to health information technology. By leveraging decades of project management experience, technical expertise, and governance support, PCG is providing the U.S. Virgin Islands with Project Management Office (PMO) services in support of the territory's Health Information Exchange (HIE) initiative. We look forward to engaging with other digital health leaders to empower providers and policymakers today to build the healthier communities of tomorrow.


PCG USVI PMO and Interoperability Combined Presentation
USVI HIE Graphic


What We'll Be Up To This Year
---
"Digital Health, Interoperability 101" & "USVI Health Information Exchange: A Visual Roadmap"

Tuesday, July 26, 2022, 10:40 AM

The Health Information Exchange (HIE) seeks to empower providers, patients, and policy makers with timely, contextualized information from traditionally different data sources. Breaking down information silos is a crucial first step in better understanding the state of healthcare in the U.S. Virgin Islands. Moreover, an HIE can help identify opportunities, address gaps, and improve health outcomes in the community through data-driven interventions.

Meet Our Team
---
Fred Forrer

Fred Forrer has more than 30 years of experience in overseeing complex IT system development and implementation projects involving sensitive data. Most of Fred's expertise is in the form of Independent Verification and Validation, project management, or other forms of project oversight. He started his career at the office of the California State Auditor, where he led audits of failed IT projects to determine what went wrong. That led Fred to a career in IT consulting, where he works on IT development teams both in project management and oversight roles. Because of this experience, Fred is keenly aware of the risks associated with complex IT projects and the techniques development teams can deploy to mitigate those risks.
Andrew Heaney
Andrew Heaney, a project manager at PCG based in the Boston office, has extensive experience working with HIT, HIE, EHR, Health Insurance Exchanges (HIX), state Medicaid programs, financial management, integrated eligibility systems, business process design, and health and human service program planning. Currently, Andrew is working with the State of Wisconsin Department of Health Services to strategically plan, procure, project-manage, implement, and operationalize an EHR at seven care and treatment facilities across the state. Andrew is also working as the project manager with the State of Massachusetts to assess and analyze the policies, business processes, and technology behind the Health Safety Net (HSN) program. Prior to these engagements, Andrew provided advisory services and oversight of Wyoming's statewide HIE implementation. Through extensive project management and consulting experience in various states across multiple Medicaid and health insurance programs, Andrew gained a complete understanding of the major goals, challenges, and initiatives involved in managing large and complex health IT projects.
Nicolle Suvada
Nicolle is a Director at PCG, with over 20 years' experience in Health IT, workers' compensation and RMIS system software implementation and working with varied stakeholder groups and leadership teams to provide oversight and guidance in successful HIE adoption. Nicolle was instrumental in successfully managing and launching the CMS Provider Services Network Pilot program for the State of Florida, which has since been adopted and implemented in Florida as well as other states throughout the country. As the Project Lead and Controller for several large efforts, Nicolle has strong experience in leading and facilitating complex meetings with Commissioners, Governance Boards, Senior Leadership and Provider communities. Earlier in her career, Nicolle managed the provider relations and contracting for Florida and Missouri and understands the provider landscape and challenges that must be overcome for HIE adoption. Nicolle has managed complex, multi-system RMIS transformation and workers' compensation implementations for County of Los Angeles, City of New York, Maryland Transportation Authority, State of New Mexico, Blue Cross Blue Shield of North Carolina, Broward Health in Florida, Neighborhood Health Plan in Rhode Island, and OptaComp, and the Workers' Compensation subsidiary of Blue Cross Blue Shield of Florida.


Chris Smith
Christopher Smith is a subject Matter expert in Healthcare IT architecture, strategy, systems, and infrastructure for Medicaid agencies and Health Information Exchanges (HIE). His specialization is in clinical data and the interoperability of clinical and administrative data. In-depth knowledge of healthcare technology, systems, and data interoperability, including clinical data, HIE components, state Medicaid agency infrastructure, and Medicare and Medicaid clinical and administrative systems, is what sets Chris apart. His work includes the technical and strategic planning, procurement, and implementation of multiple enterprise State and private health care networks and HIE.
Janice Paterson
Janice Paterson has been at the forefront of the evolving HIT/HIE industry and its impact on Medicaid agency planning and operations, and she continues to participate as states develop the second generation of HIEs. As part of her HIT/HIE experience and expertise, she has participated in program assessments, program management and oversight, business process re-design, and system procurements. Ms. Paterson has worked with client states as they implemented multi-state state-level repositories (SLR) for the EHR Incentive Payment program and states with individual SLRs. The depth of her experience has resulted in her becoming a national expert in strategic planning as states continue to manage the evolving Meaningful Use (MU) requirements for providers, alignment of Medicaid Information Technology Architecture with state HIT/HIE strategies, procurement strategies as well as information technology governance development.


Michael Van Popering
Michael Van Popering is Health Information Technology (HIT) subject matter expert with a diverse range of strategic planning and implementation experiences. Over the past 7 years, Michael has held positions with EHR vendors (Cerner), health plan providers (Devoted Health), in addition to his time at Public Consulting Group. In that capacity, Michael has completed many Interoperability initiatives, including aligning the DoD/VA documentation catalog to LOINC ontology in addition to connecting the former health plan to several state HIEs.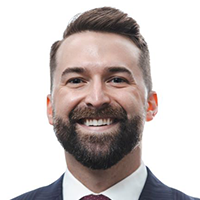 Hal Peters
Hal Peters is a consultant at PCG, focusing on Organizational Change Management (OCM), Independent Validation & Verification (IV&V), and project management. Having worked on multiple large-scale IT transformation projects with a high probability of internal and external stakeholder impacts on their day-to-day and program-level operations, his experience spans over a decade in state government, ranging from the executive branch to agency-level. He understands that for a project to be successful, the human component should not be overlooked, and that OCM, communications, and stakeholder management are critical tools that should be employed from a project's onset.


Kimberly Nichols
Kimberly Nichols is Project Management Professional (PMP) with 12 years of experience managing SaaS implementations and system redesign projects through all SDLC phases. Her work has included coordinating communications and integration between client and external vendors and leading formal development, QA, UAT, and implementation. Kimberly is knowledgeable in data integration including data exchange with external entities, data storage, and new databases for custom implementations. She is an excellent technical writer and practiced at developing processes and procedures. She is also SPMP-Certified in Iterative (Waterfall) and Agile project management methodologies.


Sebastian Lende
Sebastian Lende is a Business Analyst at Public Consulting Group (PCG) involved in two major projects: IV&V for the Florida Planning, Accounting, and Ledger Management (PALM) Project and the USVI Project Management Office (PMO) and Health Information Exchange (HIE) Project. He performs a variety of business analyst work such as deliverable review, schedule management, meeting facilitation, and team support. Sebastian also has extensive experience in proposal development and replies as well as market research and assessments through PCG. He also provided support to UAT efforts for an internal Dynamics CRM project at PCG.