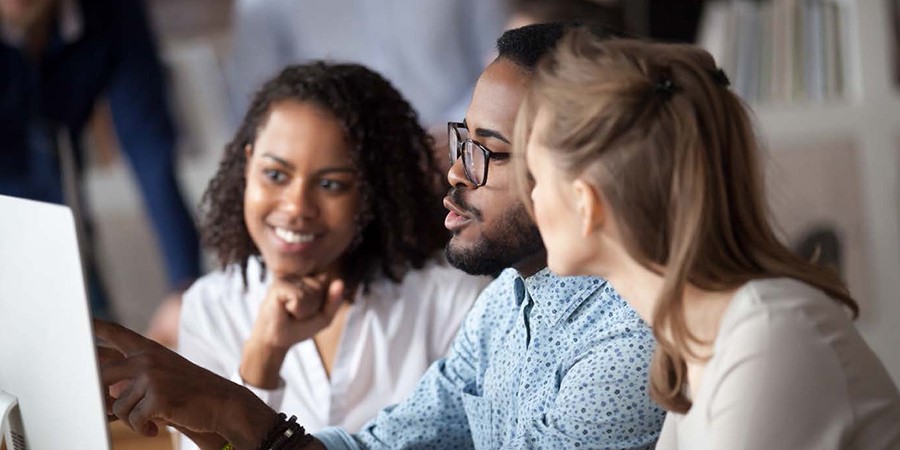 The annual Medicaid Enterprise Systems Community (MESC) Conference brings together thought leaders from the public and private sectors to share ideas and information related to Medicaid systems and initiatives. Public Consulting Group (PCG) is a proud sponsor of MESC 2022. For over 35 years, PCG has been dedicated to one pursuit—providing solutions that matter. PCG offers services across the full lifecycle of your Medicaid modernization project. We look forward to engaging with state Medicaid agencies in discussions focused on the modernization journey.


What we'll be up to this year at MESC!
---
Tennessee's Secret Sauce—Our Recipe for Seamless Vendor Partner Collaboration
Monday, August 15, 2022, 3:30PM, Room E220ABC
Speakers: Hugh Hale, TennCare CIO
David Rodriguez, KPMG Managing Director
Eva Taylor, NTT DATA Project Director
Mike Connors, Deloitte Account Executive
Mike Horowitz, Public Consulting Group Program Manager
Prakash Motagi, Gainwell Account General Manager

About the Session: TennCare works with over 20 vendor partners to continually modernize its MES systems. In order for this modernization to be successful, TennCare realized that everyone needed to share in a Core set of guiding principles or "Secret Sauce."
The key ingredient of the Secret Sauce of the Secret Sauce is the Partner Summits which began in 2015. This panel discussion will provide tips on how to combine the other ingredients so that just the right combination of flavors come through. It will discuss how to store the sauce so that it is maintained at the proper temperature. Lastly, tips on how to create your own sauce in your State will be discussed.
The Multi-Vendor/Module Management track was selected because in a multi-vendor environment, creating a culture of One Team with One Logo all focused on One Goal can be almost impossible. This abstract will present an approach that has been matured over time in Tennessee. Some would say it is Tennessee's "Secret Sauce."
Key takeaways:

1. How to create a One Team with One Logo focused on One Goal culture
2. Key activities for keeping this culture flourishing

Implementing and Managing EVV in a Multi-vendor Environment
Tuesday, August 16, 2022, 3:30 PM, Room E219 BC
Speakers: Rick Washabaugh, Cabinet of Health and Family Services, Commonwealth of Kentucky
John Hoffmann, Cabinet of Health and Family Services, Commonwealth of Kentucky
Jackie Phan, Public Consulting Group

About the Session: Implementing the Kentucky Electronic Visit Verification (EVV) module into the Kentucky Medicaid Enterprise System (MES) environment depended on multiple vendors. As a result, much work was needed to make the operational processes function smoothly. In addition, dealing with multiple vendors brought challenges to the EVV project. Therefore, multi-vendor management was key to the project's success and cohesion across the MES.
Kentucky's objective with EVV implementation was to sort out the main challenges and obstacles through the cooperation of vendors and work with them to improve these areas. Specifically, active engagement through the certification process required that we encourage communication, teamwork, and collaboration between our EVV, MMIS, Provider, Eligibility vendors, and other third-party EVV vendors. As a result, we achieved essential knowledge and understanding of working in a multi-vendor environment to carry forward as additional modules are procured and implemented. 
Kentucky will discuss challenges, successes, and lessons learned in managing multiple vendors to implement the EVV module. This includes our approach to ensuring accountability from the EVV vendor where there were gray areas in the contract and our lessons learned.


Engaging Federal Partner Funding through a Multi-Operational APD to support State Agencies in Implementing integrated and Person-Centric Systems
Thursday, August 18, 2022, 10:00 AM, Room E219 BC
Speakers: Linda Gonzales, New Mexico
Joseph Tighe, New Mexico
Dawn Gelle, netlogx

About the Session: New Mexico is undertaking a transformational project enhancing technologies, processes, and delivery of services. Encompassing multiple projects, removing information-sharing barriers, transforming business processes, enabling a person-centered, outcomes-focused approach with data-driven and policy-first systems for providing support. Designed to provide a holistic 360° customer view allowing agencies to better meet customer's needs working proactively to improve population health for over 1.7 million recipients.
Integrating Medicaid, child support, child welfare, TANF, LIHEAP, and SNAP, along with New Mexico state programs, administered by four federal partners: ACF, OCSE, CMS, and FNS. A modular, flexible approach makes functionality available to departments and divisions on a rolling schedule as functionality completes—with full integration by 2026. In January 2022, New Mexico's IAPDU received formal approval for this unique blend of funding supporting multi-program and multi-agency collaborations.
New Mexico leveraged netlogx's assistance to manage the collaboration of state agencies, and/or departments within agencies responsible for programs within the project's vision. The state developed the IAPDU in a collaborative, efficient manner meeting state and federal requirements, while at the same time conveying the scope and schedule in sufficient detail to provide federal partners with the transparency needed to understand what aspects of the project they were being asked to fund.
Ensuring fair, accurate, and unduplicated funding was achieved by leveraging the ACF Cost Allocation Methodology tool. Supporting the budget, we developed a narrative structure breaking out functionality by module, program, state agency and/or department and federal agency. New Mexico organized multiple agencies and continually communicated together and with federal partners to obtain an approved multi-operational IAPDU.


Come visit us!
---
Visit us at Booth #525 to learn more about how PCG's services can assist you across the full life cycle of your Medicaid modernization project. Get in touch with us below and we'll find a time to connect at the conference. 


What's New at PCG!
---

Meet our team at MESC!
---
Interested in learning more about our technology solutions and services? Contact us today!
---