PCG is proud to partner with Hatching Results to present a series of free webinars to support professional development for district-level decision makers, building administrators, and practicing school counselors. These engaging and informational webinars cover a wide range of topics in school counseling, offering strategies to support students and improve educational services. By sharing these success stories, we can close the learning gap and improve outcomes for all students.
Each of the four webinars is led by Dr. Trish Hatch, president and CEO of Hatching Results, who will host a conversation with a guest speaker to discuss approaches and theory in school counseling, as well as how the guest has successfully applied them in their district or county. Each webinar will be followed by Q&A session, during which attendees will have the opportunity to ask questions and evoke further discussion. Recordings of the webinars will be available. 
Registration for each webinar will close 24 hours before its scheduled start time.
Please click on the corresponding link to register for the related sessions. Upon registering you will receive an email confirming your registration. A second email with the Zoom meeting information will be sent a few days prior to the webinar/s you have registered for.
For more information about presenters, please scroll to the bottom of the page to view their bios.
Previous Webinars
---
Session 1: How School Counselors Use Data to Improve Postsecondary Outcomes Countywide
---
November 5, 2020 
10:00–11:00am PST / 1:00–2:00pm EST
Presenters: Dr. Trish Hatch, President/CEO, Hatching Results, and Whitney Triplett, Director of Professional Development, Hatching Results
Guest speaker: Becky Love, School Counseling Coordinator, Shasta County Office of Education
Shasta's school counselors, administrators, and district leads have engaged in a multi-year countywide effort to use data to improve programs, policies, and practices for school counselors. Shasta's efforts to improve and streamline their countywide school counseling program has resulted in improved postsecondary outcomes in attendance, behavior, and college/career readiness. Through a partnership with Hatching Results, this award-winning county has seen tremendous growth in student outcomes which has also led to hiring more school counselors! Join us to learn how they did it!

By the end of the webinar, you will be able to:
Analyze critical steps in transforming a school counseling program from "guidance counseling" to "school counseling"
Identify effective strategies that may be used to incorporate the use of data as a motivational tool for school counselors and administrators
Explore the multitude of benefits from the implementation of a countywide school counseling collaborative


Click here to watch this webinar
Session 2: Establishing the Foundation of Building a Data-Driven Program that is Centered on Equity and Access
---
November 12, 2020 
10:00–11:00am PST / 1:00–2:00pm EST
Presenters: Dr. Trish Hatch, President/CEO, Hatching Results, and Terri Tchorzynski, Assistant Director of Professional Development, Hatching Results
Guest speaker: Dr. Michael Farrell, Supervisor–Student Services, Fort Smith Public Schools
In just one year, Fort Smith Public Schools in Arkansas developed a districtwide School Counseling Handbook aligned to the ASCA National Model that served as a state exemplar for meeting the comprehensive school counseling requirements established by the Arkansas Department of Education. Through their partnership with Hatching Results and in alignment with the district's VISION2023, a solid foundation of Tier 1 Core Curriculum was developed, as well as SMART goals that align to outcome data and tiered interventions of support. Join us to discover how Fort Smith used the Handbook to align their programs in only one year to establish the core tenets of meeting the requirements of a Recognized ASCA Model Program. 

By the end of the webinar, you will be able to:
Assess current program structure to begin building a comprehensive program.
Discover the power of sustainability within the school counseling program through the use of a Handbook.
Identify core tenets in developing a program that aligns to the ASCA National Model.
Prioritize program components to ensure the needs of all students are being met.


 Click here to watch this webinar
Session 3: Building a Countywide School Counseling Collaborative
---
December 10, 2020 
10:00–11:00am PST / 1:00–2:00pm EST
Presenters: Dr. Trish Hatch, President/CEO, Hatching Results, and Whitney Triplett, Direct of Professional Development, Hatching Results
Guest speaker: Gail Draper, Director of Counseling, Elkhart Community Schools & Renee' Cocanower, Director of Secondary Education, Concord Community Schools
Aligning school counseling activities across an entire district or county is a complex undertaking with huge payoffs in aligned educator practice and student outcomes. Join us to hear how Elkhart County, Indiana collaborated with Hatching Results to develop systems and structures for aligning comprehensive school counseling programs across districts.

By the end of the webinar, you will be able to:
Assess the benefits of launching a collaborative, countywide school counseling initiative
Identify strategies for collaborating between districts - gather ideas and tools for promoting collaboration that can be duplicated elsewhere.
Identify key structures and roles for building effective buy-in and collaboration.
Discover tips for measuring success across a county.


Click here to watch this webinar

Session 4: School Counselors Closing the Gap for Student Groups
---
December 1, 2020
10:00–11:00am PST / 1:00–2:00pm EST
Presenters: Dr. Trish Hatch, President/CEO, Hatching Results, and Whitney Triplett, Direct of Professional Development, Hatching Results
Guest speaker: Dr. Vanessa Gomez, Coordinator of Student, Community, and Personnel Support, San Jacinto Unified School District
School counselors are called upon to use data to identify gaps in student outcomes and implement supports to promote equitable outcomes for students. This webinar highlights how school counselors in award-winning San Jacinto Unified partnered with Hatching Results to produce measurable results in closing achievement gaps.

By the end of the webinar, you will be able to:
Assess the benefits of launching a districtwide, school counseling closing the gap strategy
Brainstorm data needed to locate achievement gaps among student groups
Discover ways to share school counseling program results


Click here to watch this webinar
---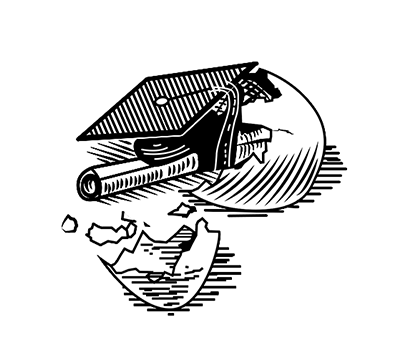 About Hatching Results
Established in 2003 by CEO & President Dr. Trish Hatch, Hatching Results® teaches and empowers school counselors, administrators, and other educators to use data to improve efficiency and effectiveness, leading to improved outcomes for students. Providing professional development to thousands of educators across almost every state, Hatching Results® also provides grant writing, program evaluation, advocacy, keynote speaking, online learning, and consultation services to support school districts, counties, and entire states in designing, implementing, and evaluating school counseling programs. To learn more, visit: https://www.hatchingresults.com/
About the Speakers
---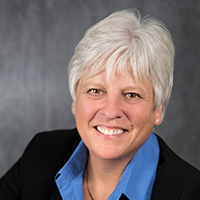 Trish Hatch, PhD, is Professor Emeritus at San Diego State University (SDSU). As President and CEO of Hatching Results, LLC, Dr. Hatch leads a team of award-winning school counseling professionals who provide professional learning and consultation to school districts and organizations across the country. She is co-author of the ASCA National Model: A Framework for School Counseling Programs(ASCA, 2003; 2005), a seminal document in the profession, and Evidence-Based School Counseling: Making a Difference with Data-Driven Practices(Dimmitt, Carey, & Hatch, 2007).Dr. Hatch is also the best-selling author of The Use of Data in School Counseling: Hatching Results for Students, Programs, and the Profession(2013), and co-authored three other best-selling books based on its concepts. These texts, which focus on implementing elementary and secondary school counseling programs, are used throughout the world in the preparation and professional development of school counselors. A former school counselor, site and central office administrator, she has received multiple national awards, including ASCA's Administrator of the Year award and its highest honor, the Mary Gehrke Lifetime Achievement award. Well regarded within the profession as a passionate advocate and national leader, Dr. Hatch served as a consultant and advisor on school counseling and educational issues for the Obama Administration and the US Department of Education. Most recently she published Pilots, Passengers, Prisoners & Hijackers: An Educator's Guide to Handling Difficult People While Moving Forward (2018), derived from nearly 30+ years of experience working in and with school districts
Whitney Triplett is a mission driven, servant leader with a passion for promoting equity, access, and the success of all students through the intentionality of transformative, student-centered, data-informed, comprehensive school counseling. Currently the Director of Professional Development for Hatching Results, Whitney trains school counselors and administrators across the nation on designing, implementing, evaluating, and improving their school counseling programs. Previously at Chicago Public Schools, Whitney supported the district's 850+ school counselors and college and career coaches while serving on the board for the Illinois School Counselor Association and instructing school counseling students at Loyola University Chicago. It was through these roles that she was recognized in 2018 as the statewide School Counseling Advocate of the Year for Illinois. Having earned RAMP recognition in 2011, Whitney is a former Lead RAMP Reviewer for the American School Counselor Association and contributed to the development of numerous ASCA Position Statements. As a school counselor, Whitney received a Counselor Leadership Award and an Oppenheimer Recognition Award for her collaborative work in raising the Freshman On Track rate at her school, as well as for the development of various tools for easily progress monitoring student attendance, behavior, and achievement. An Education Pioneers alum, Whitney is passionate about school reform to the end that ALL students in the nation have equitable access to a high-quality education, including a comprehensive school counseling program!
Terri Tchorzynski is a school counselor at the Calhoun Area Career Center (CACC) in Battle Creek, MI, and was named the 2017 National School Counselor of the Year. In Terri's 9 years as a school counselor, her team has been recognized at both the state and national level. The Michigan Department of Education(MDE) recognized the CACC for exemplary practices in college/career readiness and was the second school in Michigan to be honored as a Recognized ASCA Model Program (RAMP).Terri has been named a Top Presenter for MDE's Career and Technical Education Conference, serves as a keynote speaker and offers counselor workshops around the US, and is a national trainer for Advance CTE
Becky Love is a Counseling Coordinator leading the Reach Higher Shasta Counseling Initiative in Shasta County, CA. Becky's career in education spans 30 years and includes teaching Special Education (6–8) and General Education (9–12), School Counseling(9–12), athletic coaching (9–12), and Tier I Administration. Her leadership experiences at the site, district, and county level have afforded Becky the opportunity to collaborate with a wide array of educators and stakeholders with varying perspectives and motivations. Becky's extensive background in athletics has enabled her to build an exceptional skill set in analyzing, scaffolding, teaching, coaching and supporting others as they strive to acquire new skills. Becky has presented at the National School Counseling Leadership Conference, National Multi-Tiered System of Supports (MTSS) Professional Learning Institute (PLI), and Northern California's California Association of School Counselors (CASC) Conference. This year, Becky became an Adjunct Faculty Member at National University and will be teaching the Community & Engagement course for the Tier I Administrative Credential.
Michael Farrell is the Supervisor of Student Services at Fort Smith Public Schools in Fort Smith, Arkansas. Farrell received his BA and M.Ed. from the University of Houston and his Ed.D. from the University of Arkansas. In his career he has worked as a professional teacher and school counselor for students in grades 9–12. He served as Director of ALE (7–12 Alternative Education), as well as Assistant Principal–HS and Principal (10–12)–Junior High (7–9).
Gail Draper currently serves as the Director of Counseling for Elkhart Community Schools. She oversees the comprehensive counseling program for the district and serves as a part of the district leadership team. She began as a Counselor at Central High School where she also served as the Department Chair for many years. In 2014, Gail helped to build an Early College/Dual Credit program for ECS at both of their High Schools. They were endorsed as model Early College schools by the Center for Excellence in Leadership of Learning for the state of Indiana in 2017. To date more than 15,000 students have earned a total of 47,000 dual credits as a part of that program. This year Gail finished her administrative license from Bethel University. Gail and her husband live in Elkhart. They have three children and four grandchildren.
Renee' Cocanower currently serves the Concord Community School district as the Director of Secondary Education, a position that she has held since 2011. This work includes the coordination of the school counselors and social workers in the district. Prior to that time, she served as Associate Principal at Concord High School for three years and Director of Student Services at Concord High School for six years. English teaching experience includes six years at Concord High School and three years at Penn High School. Mrs. Cocanower earned her bachelor's degree in secondary education/English at Indiana University South Bend in 1991, her master's degree in curriculum and instruction at Indiana Wesleyan University in 1997, and her administrator's license from Indiana University South Bend in 2000. A lifelong member of the Concord community, Mrs. Cocanower resides in Elkhart, IN, with her husband. She enjoys spending time with her two sons, their wives, and her three grandchildren.
Vanessa Gomez, Ed.D., is the Coordinator of Student, Community, Personnel Support in San Jacinto Unified School District where she oversees the development and implementation of an award winning comprehensive school-counseling program, which was the recipient of the Golden Bell Award sponsored by the California School Board Association and the Riverside Model of Excellence Award. Vanessa has 25 years of experience as an educator. She has been a school counselor at all levels, including alternative education. During her career Vanessa has experience in developing and implementing comprehensive, data-driven school counseling programs, creating and implementing Student Assistance Programs, she co-created the New Insight Group curriculum and has a vast experience with crisis response counseling including creating and designing suicide prevention protocols, and implementing Trauma Informed approaches in schools. Vanessa earned her doctorate degree from San Diego State University and completed her dissertation study on implementing Trauma Informed Approaches in Schools. Vanessa is also the co-author of Hatching Results for Secondary School Counselors. Vanessa has served as the president of the California Association of School Counselors. For nine years Vanessa served as an adjunct faculty at San Diego State University in the School Counseling and School Psychology department. In 2020, Vanessa was awarded the Student Services Administrator of the Year by Western Riverside County Association of School Managers, in 2011 Vanessa was awarded the Most Influential Faculty award. She was also the recipient of the American School Counselor Association's 2009 top 10-school counselors. Vanessa enjoys providing local, state, and National trainings on implementing comprehensive school counseling programs, Student Assistance Programs, New Insight curriculum, Developmental Assets, Trauma Informed Approaches, and Crisis Response.