Robbie Ammons
Manager / Education
Mr. Ammons has worked for the past 15 years on IEP and Medicaid school-based projects for North Carolina, Georgia, Tennessee, South Carolina, Minnesota, Illinois, Florida and Virginia. He brings vast knowledge in the area of school operations, IEP implementation, Medicaid negotiations, and procedure development. Mr. Ammons has also managed multiple statewide reimbursement projects such as State of Tennessee Fee-for-Service and IEP implementation, as well as the State of Georgia Administrative Claiming projects.
Grant Blair
Practice Area Director / Education
Grant Blair directs PCG's education consulting services for the firm. In the last ten years, he has worked with hundreds of school districts across the nation on information technology, data, operations, and financial initiatives. Mr. Blair was PCG's project director for numerous large-scale information technology implementations with school districts, including the School District of Philadelphia; the School Board of Broward County Florida;, Charlotte-Mecklenburg Schools; and Minneapolis Public Schools. He also oversaw the start-up of PCG's implementation of a state-wide student information system and PCG's EasyIEP™ special education management system in Tennessee. Grant holds a BA from Harvard University and an MBA from University of North Carolina.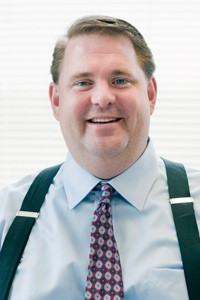 Peter Gilles
Manager / Education
As a Manager within PCG's education division, Peter Gilles works out of the Chicago office, overseeing large scale and statewide projects focused on special education and school-based Medicaid reimbursement. His expertise in project management is informed by nearly twenty years of work in the public sector. Currently, Mr. Gilles manages Administrative Claim Programs for the State of Indiana, State of New Jersey, State of Kansas, State of Kentucky, State of Wisconsin, State of South Dakota and the State of Georgia. He has negotiated administrative claiming and fee for service billing programs in Arizona, Colorado, Nebraska, Illinois, Indiana, Michigan, Pennsylvania, Texas, and Wisconsin. Mr. Gilles statewide experience also includes managing school-based projects in California, Delaware, Florida, North Carolina, Ohio, Tennessee and West Virginia. In addition to his work with Medicaid reimbursement, Mr. Gilles leads the project teams for the implementation of PCG's EasyIEP (web-based Individual Education Plan software) for more than 160 school districts in Illinois and the Indiana Department of Education's statewide implementation. He continues to oversee implementation projects for Saint Paul and Minneapolis Public Schools.
Tim Gillespie
Associate Manager / Education
Mr. Gillespie has more than 12 years of experience working with public sector clients and school districts throughout the country. As an Associate Manager with PCG, Mr. Gillespie supervises teams in Texas and Nevada and oversees projects focused on instructional management, special education and Medicaid. He currently works out of PCG's Las Vegas, NV office and has worked out of the Boston, MA and Charlotte, NC offices in the past. Mr. Gillespie has significant experience working with large urban school districts in system implementations and change management projects, including Houston Independent School District (TX), Dallas Independent School District (TX), Clark County School District (NV), and Charlotte-Mecklenburg Schools (NC).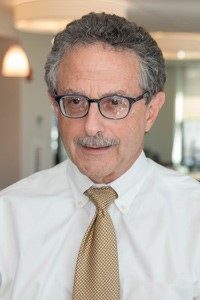 Ed Gund
Associate Practice Area Director / Education
Mr. Gund assists with management of the firm's education division, with a focus on larger contracts. Prior to joining PCG, he served for more than 20 years in a variety of senior-level marketing and operations positions for Affiliated Computer Services (ACS). Under his leadership, ACS became the largest provider of technology services to state and local governments. Mr. Gund helped to pioneer a nationwide business model for serving the fragmented and difficult state and local government marketing, overseeing aspects of company operations including marketing and business development, financial management, operations, customer service, media relations, communications, lobbying, and government relations.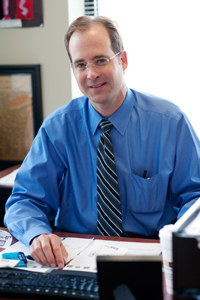 Bryan Hawkom
Manager / Education
Mr. Hawkom currently heads up the Revenue Services and Case Management business line in our Education Practice Area. Since 1999, he has worked with school districts and state education agencies nationwide to help generate allowable Medicaid reimbursement and implement PCG's case management solutions, including EasyIEP and EasyTrac.  Mr. Hawkom is married with four children and resides in the Boston area. 
Kristin Hunter
Associate Manager / Education
Ms. Hunter has more than 14 years of experience in Medicaid revenue maximization projects and the implementation of EdPlan™ in various districts across the country. Currently, she manages the Indiana statewide Electronic IEP with services 389 local districts, and includes the support of over 13,000 users. In 2009, she was an integral part of the team that worked with an internal developer of PDA based software to capture behavior events and has since worked with numerous states and districts across the country in their implementation. Clients include the School Board of Broward County, the 6th largest school district in the nation, where Ms. Hunter served as project manager for the large-scale EasyIEP™ implementation, as well as districts in Nevada, Michigan, Kansas and Ohio. Ms. Hunter currently serves as project manager of school-based Medicaid claiming and special education data management in Michigan, Indiana, and Ohio.
Evan Lefsky
Manager / Education
Evan Lefsky (Ph.D.) is Director of Education Consulting within PCG's education division. Dr. Lefsky has worked in the education field for more than 20 years. He taught at both the K–12 and college levels and has served as a school and district administrator. Currently, he provides implementation and leadership support for large-scale initiatives in Charlotte-Mecklenburg Schools and Wake County Schools in North Carolina, Miami-Dade Public Schools in Florida, Fulton County Schools in Georgia, Dallas Independent School District in Texas, and Wichita Public Schools in Kansas. He also served as Project Director for a Race to the Top grant from the Florida Department of Education to provide leadership development to school board members, superintendents, senior district leadership, and principals from turnaround schools across the state. 
Prior to joining PCG in 2011, Dr. Lefsky was the School Improvement Grant (SIG) Turnaround Leader and Director of Secondary Education with Lake County Schools (FL). As Turnaround Leader, he was responsible for the day-to-day management of turnaround efforts at a persistently lowest-achieving high school, with a focus on implementation of an RtI framework. In his role as Director of Secondary Education, he coordinated curriculum and instruction for seventeen middle and high schools in the 19th largest school district in Florida with a membership of more than 41,000 students. 
He is the former Executive Director of Just Read, Florida!, the statewide content and policy office in the area of reading and literacy. He managed the federal Reading First grant totaling more than $300 million, a $130 million state reading budget, and ten grant programs to a variety of private organizations and public state agencies. Prior to leaving the Department, Evan led the two year development and deployment of the Florida Assessments for Instruction in Reading (FAIR). This web-based assessment system provides teachers with screening, diagnostic, and progress monitoring information that is essential to guiding instruction for nearly two million students annually. 
Evan frequently serves on state and federal commissions and task forces focused on issues pertaining to literacy and education policy. He has worked with the National Governors Association (NGA), Council of Chief State School Officers (CCSSO), National Association of State Boards of Education (NASBE), the Carnegie Corporation and the Southern Regional Education Board (SREB). Evan has coauthored several education articles, including Reading First in Florida: Five Years of Improvement, published in the Journal of Literacy Research. He earned a Ph.D. in Curriculum and Instruction and an Educational Specialist degree in Reading at the University of Florida.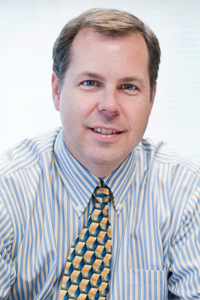 Paul Mancini
Manager / Education
Mr. Mancini joined PCG at the start of 2009 and has 20 years of experience in delivering services and solutions within the private and public sector, with his last eight years focused on pre K – 12 public education management solutions and services for IEP, Medicaid, strategic planning, and other data-driven decision support projects. He has program management and implementation experience in the states of Virginia, Washington, Georgia, and Pennsylvania.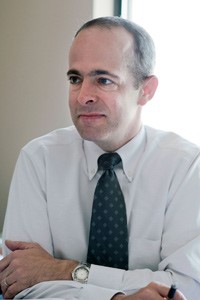 Peter Marshall
Manager / Education
Mr. Marshall has more than 20 years of experience at PCG. Based in Boston, he currently manages multiple school-based consulting, operational and Medicaid projects across the northeast and oversees PCG offices in Harrisburg, Pennsylvania, Boston, Massachusetts, and in Washington, D.C. His projects entail implementing large-scale data systems, professional development, training, policy development, claim processing and consultative analysis and recommendations. Mr. Marshall has extensive experience working with public education staffs in a variety of areas including IT, data management, financial, special education, accountability, academics and policy, and procedures. He received a Bachelor of Science in Business Administration from Emmanuel College in Massachusetts.
John Matthews
Chief Technology Officer / Education
John Matthews serves as the CTO for PCG's education division. John's career in IT spans 33+ years, and includes experience working in education, defense, utilities, distribution, media, insurance and commercial software. John is responsible for PCG's education technology strategy and direction. John has oversight of 6 software development centers throughout the US, Canada and Poland, as well as architecture, quality assurance, security and hosting. John holds a B.S. degree from Florida Institute of Technology, and an MBA from UT.
Jim McGlynn
Manager / Education
Mr. McGlynn, a Manager in PCG's education division. Mr. McGlynn leads education services in the state of New Jersey and New York City. He joined the firm in 2010, bringing to PCG more than a decade of experience working as a teacher and executive in school districts across the Tristate region. In his current role, Mr. McGlynn provides strategic leadership and operational oversight to state agencies and districts throughout the region in the design and delivery of professional development services, education data system services, and cost reimbursement services.
Prior to joining PCG, Mr. McGlynn worked as an educator, designing and teaching STEM and literacy curriculum. He has extensive experience in the development and delivery of professional development for teachers and supervisors throughout urban, suburban and rural school settings. Mr. McGlynn has also worked with various groups of education stakeholders to design and implement systems that empower schools, communities, and programs to better understand student learning and the supports needed to ensure college and career readiness across diverse student groups.
Dr. Jack McLaughlin
Manager / Education
Dr. McLaughlin comes from a proud family tradition of service in public education. He has served as school teacher and chief administrator in New York and California. In California, he served as Director of Curriculum and Instruction and as District Superintendent. Working with the New York City Board of Education, Jack served as Director of Educational Services. In that capacity, Dr. McLaughlin helped administer professional development in school leadership in more than 25 schools in Manhattan.
Dr. McLaughlin has served as a private industry executive since 2001, working to improve school performance though data analysis and accountability. He has worked with more than 400 school districts in the US and the Bahamas.
Greg Nadeau
Manager / Education
Mr. Nadeau leads the team at PCG that developed the National Education Data Model/CCSSO State Core Model and the USED CEDS Data Model. He has served as an expert consultant to more than 20 states, successfully led statewide education data initiatives in Massachusetts, Rhode Island, Pennsylvania, South Carolina, and Illinois, and is currently co-directing a groundbreaking new project with New York State that will provide 7 million teachers, parents and students with an open learning platform beginning on Oct 1, 2013. Mr. Nadeau is an active contributor and thought leader in wide array of innovative local education initiatives including TechBoston Academy, NotJustLego, SomerPromise, and Somerville Children's Network. He is currently working on a book to be entitled "Blogs and Badges, the Future of Learning."
Jim Popp
Manager / Education
Since 1994, Mr. Popp has dedicated his career to helping K-12 students and school leadership "believe and achieve." Before joining PCG, Mr. Popp was Founder and President of University Instructors, Inc., an Inc. 500 company acquired by PCG in November 2013. Mr. Popp is responsible for the Educational Partnerships business unit which helps boost student engagement and achievement, increase school level instructional capacity, and provide cost savings for school districts with impactful daytime tutoring, afterschool programs, summer camps, and innovative staffing. Existing projects include state, district-wide and individual school programs throughout the United States. Mr. Popp earned a Bachelor of Science in Management and Marketing from the University of Richmond.
Rick Purcell
Associate Manager / Education
Rick Purcell came to PCG after the acquisition of eWorker Technologies in November, 2001. In his 32 years of experience in the Information Technology industry, he has developed cost-saving technologies and innovative services for schools, districts, educational cooperatives, and state departments of education. He is currently engaged in marketing, product development, implementation, and customer satisfaction efforts. Products and services in his portfolio include Response to Intervention (RtI) systems for academics and behavior, data visualization and analytics, and Medicaid billing. Mr. Purcell's efforts in understanding the needs of educators have helped PCG grow its customer base by ensuring that products and services meet and ultimately serve the needs of students throughout their educational careers. He is active in a variety of civic and community groups, including the formation of The Asheville Technology Club, led by his teenage son with Asperger Syndrome. The club creates innovation opportunities for students in the community and has won statewide awards for robotic innovation. In addition, Mr. Purcell is a member of the Autism Society, Kentucky's Council for Exceptional Children (KY CEC), and the Kentucky Council for Administrators in Special Education (CASE).
Gerry Stefhon
Associate Manager / Education
Mr. Stefhon is an Associate Manager in PCG's education division overseeing large scale MTSS/RTI implementations. Currently, he is leading extensive communications planning projects for Dallas ISD and the State of New Mexico Public Education Department (NM PED). His past experience with NM PED includes assisting with the state's revision of their PK – 3 Early Literacy Plan and providing support for Priority School Principals with an emphasis of identifying rigor in literacy. Gerry brings 25 years of classroom, administrative and consulting experience to PCG; he has been a Deaf Educator, Assistant Principal, and Principal for the Denton Independent School District in Texas. He has extensive experience in the facilitation of organizational analysis and modification of instructional practices, policies and processes to enhance teaching and learning. Gerry has a deep working knowledge of special education law and procedures, the implementation of RTI/MTSS initiatives, and providing guidance and leadership development to campus administration, senior district leadership, and superintendents across multiple states. Gerry earned his B.S. in Education - Hearing Impairment from Texas Tech University and his M.Ed. in Educational Administration from the University of North Texas. He is currently working towards his Ed.D. in Educational Leadership at the University of New Mexico.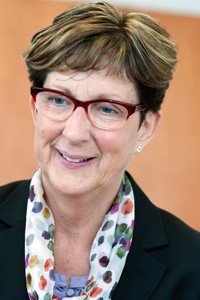 Joan Streefkerk
Associate Manager / Education
Ms. Streefkerk assists the PCG's education state teams to understand the needs of educators and the local market to help expand our customer base by ensuring our products and services align to their needs, with a specific focus on larger strategic accounts. Prior to joining PCG, she served more than 32 years in the education market segment, where she filled a variety of senior management, sales, customer relations, product management, training, and marketing positions. Ms. Streefkerk has extensive experience working with large school districts and state agencies aligning and implementing new school information management technology systems.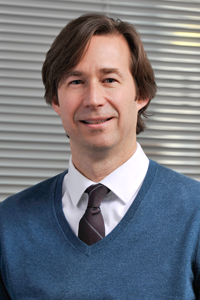 Ladd Van Devender
Manager / Education
Mr. Van Devender oversees more than 150 North Carolina education projects and Student Success Planning solutions throughout NC. These services include the implementation and ongoing management of a broad range of technology and professional services, including programs related to Response to Instruction (Academic and Behavior), Personalized Education Plans, Special Education Management, 504 Planning, Limited English Proficient, and Instructional Management systems. Mr. Van Devender is also responsible for implementation and management of the North Carolina statewide Educator Evaluation and Professional Development scope of work, an integral part of the Race to the Top funded, statewide Instructional Improvement System. Prior to joining PCG, he worked for more than 20 years in client services including project management, health care, and human capital and strategic planning.
Amy Whitcher Smith
Manager / Education
Ms. Smith has 19 years of experience in public sector education initiatives and is currently South Regional Manager for PCG. She has been with PCG since 1999 in the Charlotte office and has spent the last nine years directing education engagements in the south region, including initiatives to serve 80 local school districts as well as state agency clients. Ms. Smith leads a team of seasoned consultants who operate locally in our Charlotte and Raleigh, North Carolina; Atlanta, Georgia; and Ft. Lauderdale, Florida offices. Ms. Smith's experience at PCG includes implementing customized technology solutions, developing Medicaid reimbursement programs, establishing compliance programs, providing end-user training, project management, and ongoing user support for some of the largest school districts in the country. In all, she oversees more than 20 types of education initiatives and has managed state-level initiatives in North Carolina, Tennessee, South Carolina, Georgia, and Florida. Prior to joining PCG, Ms. Smith worked with an early childhood initiative, Smart Start, for four years. She received a Bachelor of Science and Master of Arts degree from East Carolina in Sociology.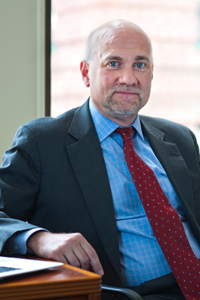 Dan Wistman
Manager / Education
Mr. Wistman has more than 25 years of information systems experience, including extensive experience in software development and project management of enterprise application implementations. He has managed and led the development and implementation of over a hundred systems in his career. For PCG, he oversees service line direction for Instructional Solutions and Reporting. He directs the EdPlan™ product platform, including IMS/IIS, RtI, and data reporting. Currently, he oversees PCG's innovative education portal and content management system for New York State and also directs the PCG's IIS work with Fulton County, Georgia. He has served as overall project director for the Tennessee Department of Education's Statewide Student Management System that provides a Web-hosted student information system and special education system to all participating districts in the state. He also directs PCG's statewide New Hampshire special education system work, is the project director for PCG's engagement with the School District of Philadelphia for a special education data system, and is the technical project director for the Miami-Dade County Public Schools RtI and SPED-EMS project. Mr. Wistman led the technology team implementing the NJSMART educational data warehouse and LEA reporting system for the state of New Jersey.
Florie Wong
Manager / Education
Florie Wong is an Associate Manager with PCG's education division and has been working in the education field for over 16 years. She holds a Bachelor of Arts degree in Business Administration from Framingham State College and a Master of Business Administration in Management degree from Clark University in Massachusetts. Her projects have spanned many types of agencies and sizes ranging from state-wide clients working with the division of treasury and department of health care policy to individual school districts with an enrollment of 2,000 students. Ms. Wong has experience with working state level contacts and stakeholders, managing large project teams, implementing new technologies and requirements, training and support. Ms. Wong manages offices and projects in Arizona, California and Colorado.