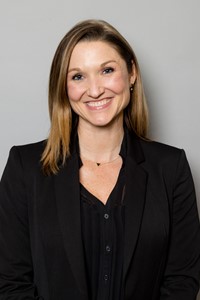 Morgan Bacia
Vice President of Technology / Corporate Technology
Morgan Bacia joined PCG in 2013 and is currently the Vice President of Technology.  Prior to joining PCG, Morgan was employed as a Technical Project Manager at Xerox working on Electronic Payment Card (EPC) and Federal Department of Treasury (FDT) projects for payment card disbursement and benefit enrollments.  In 2013, Morgan joined PCG Corporate Technology as a Service Delivery Manager, supporting Education. In 2015, she was promoted to Operations Manager; taking on the responsibility of helping internal customers select, acquire, configure, and protect their infrastructure and data, both on-premises and in the cloud as well as developing the disaster recovery plan for Corporate Technology infrastructure.  In 2019, she became Director of the Employee Experience Team, where she was responsible for leading cultural change through the implementation of workspace agility, efficiency, and employee engagement initiatives. As the VP of Corporate Technology, Morgan's responsibility has shifted to internal product management within PCG, where her goal is to ensure there is alignment between the products being delivered and the business need, while also ensuring value is obtained and the business remains productive.
Tony McLean Brown
Principal / Corporate
Tony McLean Brown is the Director of Strategic Investments at Public Consulting Group, Inc. (PCG).  Mr. Brown has held several senior leadership positions since joining PCG in 1990 that contribute to corporate functions and business lines.
Mr. Brown brings more than 35 years of project experience in public sector information technology (IT), which includes management consulting, systems integration, and operations related to the healthcare, social care, and education industries.  He oversaw the expansion of PCG's core capabilities, including federal revenue optimization, K-12 public special education (SPED) services, consumer direction, workforce development, and most recently, space exploration collaborations.
As a facilitator and advocate, Mr. Brown has been a long-time supporter of the North Carolina Institute for Emerging Issues (NC IEI), South by Southwest Education (SXSW EDU), National Human Services Finance Offers (HSFO), National Third-Party Liability (TPL), National Title 1, and special education (SPED) conferences.
Mr. Brown's passion and technical leadership were instrumental in the establishment of PCG's Third-Party Liability (TPL) Practice Area (PA), which became the market leader just prior to PCG's divesture of the TPL business in 2006.  The TPL PA provided a full range of identification and billing services, operational support, and subject matter expertise (SME) to both Medicaid programs and managed care organizations (MCOs).
PCG's new office expansions were also led by Mr. Brown in the Southeast (NC, TN, WV, GA, and FL), the Southwest, California, the Pacific Northwest, and Australia.  He supported the enhancement of PCG's back-office systems and collaboration tools to improve compliance with federal data confidentiality and security requirements.
Prior to joining PCG, Mr. Brown worked for Deloitte, General Motors, and the Environmental Protection Agency.  Mr. Brown holds a Master of Business Administration degree from Duke University, and a Bachelor of Science degree in Computer Science from North Carolina State University.  He also graduated from Enka High School in Candler, NC.
Mr. Brown has served as a board member at PCG, Integra Choice and Control (ICC), the Cannon School (Concord, NC), and Francis Asbury United Methodist Church (FAUMC).  In addition, Mr. Brown published, "A Happy Guide to a Short Life," in 2007, and produced the music video, "Old School," in 2015.  Mr. Brown has also competed in athletic events such as the Boston Marathon, the Leadville Trail100, the CrossFit Open Qualifier (Global Rank #149), the Panama City Ironman, and the South African Comrades Ultra Marathon.
Alyssa Brown
Director of Communications & Public Relations / Corporate Marketing
Alyssa Brown is a public relations and government relations executive with more than 18 years of experience in corporate, public and nonprofit settings including two statewide trade associations and the Florida Legislature. As PCG's Corporate Director of Communications & Public Relations, Alyssa is building and leading a comprehensive internal and external strategy to tell the story of PCG as an industry-leading consulting, operations and technology firm with unparalleled depth in its areas of core competency. Before coming to PCG, Alyssa served as Vice President of Public Policy at the Greater Gainesville Chamber of Commerce, where she built proactive, collaborative and regional partnerships to create opportunities for business growth and economic opportunity. Prior to that, she served as Communications Manager at CareerSource Florida, which creates and oversees workforce policy for 24 regional boards throughout the state. Alyssa is a founding board member and Diversity Committee Co-Chair of Colorful Talks, a nonprofit that provides families with educational tools and strategies to help them build meaningful understanding and awareness of diversity, equity and inclusion with their school-aged children. Alyssa also previously served as a member of the U.S. Chamber of Commerce's Transportation Committee as well as on the boards of various organizations throughout her career including the Gainesville Metropolitan Transportation Planning Organization, the Florida Society of Association Executives and others. Alyssa is a graduate of Florida State University and a native of Boston, MA.
Debra Clark
Corporate Facilities Director / Corporate | Facilities
With 25 years of experience at PCG, Ms. Clark has been instrumental in project operations for PCG clients of all sizes and projects of varying scope. Ms. Clark is responsible for compiling data, negotiating leases, touring buildings, working with/and overseeing contractors throughout the build-out process, and completing the entire office structure for more than 50 PCG satellite offices. She works closely with all elements of a project team inclusive of PCG ITS enterprise architects, brokers, owners, landlords, and property managers along with contract leads, account managers.
Edward Forth
Chief Information Officer / Corporate Technology
Mr. Forth has more than 27 years of technology and management experience. He joined PCG in 2012 and currently provides transformational technology leadership for PCG's corporate services, including customer-facing technology products and services and connectivity to the firm's more than 40 U.S. and international offices. Mr. Forth began his career with BlueCross BlueShield of Tennessee in 1986 as an applications development engineer in the mainframe applications division, and left in 1990 to work as a functional manager of mainframe and client/server applications with Great Western CFG, a financial services company. After advancing to Director of Production Support and Applications Development, he left Great Western to become CIO at Comprehensive Care Corporation, a carve-out behavioral health care payer. Mr. Forth also served on the Board of Directors for Comprehensive Care's international operations doing business in South America. Mr. Forth spent nine years as a management consultant for PricewaterhouseCoopers, Probandi LLC, and Comdyn Inc., where he consulted for major customers such as Cigna, Pharmerica, BlueCross BlueShield of Tennessee, and the Blue Cross Association. Before joining PCG, he spent four years as CIO at HealthPlan Services, the nation's largest independent third-party administrator to the health and life insurance industry. Mr. Forth earned a BS in Computer Science at Tennessee Technological University and an MBA from Central Michigan University.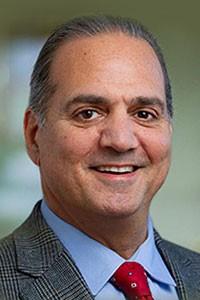 Gary Garofalo
Chief Operating Officer / Corporate
Mr. Garofalo brings a strong record of leadership in the application of analytics, metrics, and business intelligence. He has more than 35 years of experience managing consulting services operations and facilitating growth in large organizations. As Executive Vice President of MAXIMUS Inc., Garofalo served as leader in strategic direction and executive oversight, and in delivering business solutions for health and human services operations programs. Mr. Garofalo earned his bachelor's degree in Computer Science from the University of Maryland and his master's degree in Computer Science from George Washington University.
Steve Haverstock
Senior IT Director / Corporate Technology
Mr. Haverstock has over 30 years' experience in information technology. His has significant experience building and managing large infrastructure environments. He was responsible for the delivery of computer and network services for an $8 billion national managed healthcare corporation where he managed staff of 300 professionals providing support for Enterprise Networking, Technical Services, Database Administration, LAN Administration, Computer Operations, Production Control, Help Desk, Desktop Services, Client Relationship Management and Voice Communications for more than 18,000 employees in 250 locations. He was responsible for strategic and tactical planning for the Computer Services organization and provided technical vision for large systems, wide-area networks, local-area networks and distributed servers. His previous experience includes time working with PCG's technology consulting division. While there he engaged in several technical Independent Verification and Validation (IV&V) projects for the State of California.
He has a Bachelor of Science degree in Computer Science from Iowa State University, and a MBA from California State University, Sacramento. He also has the ITIL Manager's Certificate in IT Service Management.
Robert Higgins
Corporate Director / Corporate Technology Compliance
Robert Higgins joined PCG in 2008. He was hired as the Corporate Director of Project Management, became the Corporate Director for PCG's Enterprise Solutions Team, and he is now Corporate Technology's internal Risk and Compliance Director. Robert reports directly to PCG's Chief Information Officer.
As the Enterprise Solutions Team director, Robert managed all enterprise-level operations, including the integration of cloud-hosted applications. Currently, he manages and develops the division's technology risk and compliance structure and oversees the department's internal and external audit management processes. 
Robert brought 25 years of engineering and management consulting leadership experience to PCG when he joined our team. He also completed an engineering degree at Purdue University and is a credentialled Professional Engineer. With strong focus on business vision and innovation, Robert initiates and monitors continuous improvements to the functionality of our organization's technology systems.
Jon Kanter
Chief Financial Officer / Corporate
Jon Kanter joined PCG as CFO in January 2022, with responsibility for ensuring the effective running of the company's Corporate Finance team and providing strategic thought leadership and counsel to the company's executive leadership and shareholders. Prior to joining PCG Jon spent the prior five years as CFO of a rapidly growing global law firm, where he had previously spent four years as the Firm's Managing Director of Financial Planning & Analysis.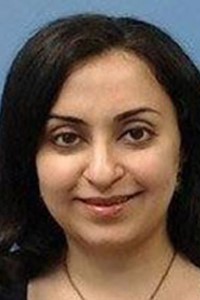 Pooja Khatri
Director of Enterprise Solutions / Corporate Technology
Pooja Khatri joined PCG in 2018 and is currently the Director of Enterprise Solutions.  Her focus is on advanced delivery of back office solutions to PCG's Practice Areas.  She has over 20 years of experience spanning multiple industries including pharmaceutical and technology manufacturing, strategy, consulting, and health insurance.   Her functional expertise includes project management, process improvement, service delivery, and technology product management.  Pooja's interests include corporate growth strategies developed with a focus on synergy and data/intelligence based decisions.
Mark Kmetz
General Counsel / Legal
Mark Kmetz has more than 30 years of experience as an attorney in the private and public sectors. As the PCG General Counsel, Mr. Kmetz reports to the CEO and leads PCG's Legal Department. He previously headed a Massachusetts state agency, served as an Assistant Attorney General for the Commonwealth of Massachusetts and an Assistant United States Attorney in the Eastern District of Pennsylvania, and was an attorney in private practice and a law clerk to a federal judge. Mr. Kmetz holds a Bachelor of Arts degree from the University of Chicago, and a JD from the University of Virginia School of Law. 
Rich Maguire
Corporate Director / Corporate
Mr. Maguire's role includes strategic planning, client development, partnership creation, product development, and organizational development for PCG's global consulting services businesses that include PCG Polska, Sp.Zo.o with offices in Warsaw and Lodz, Poland and PCG Advisory Services LTD in London. He came to PCG from the University of Massachusetts Medical School , where he was Executive Director of Human Resources and Global Projects for the Commonwealth Medicine strategic business unit ,which provided clinical and consulting services to 33 states and 30 countries. He is a senior faculty member in the Master of Public Administration and Master of Science in Professional Communication Degree Programs at Clark University in Worcester, Massachusetts. Mr. Maguire formerly held a position of Dean of Continuing Education at Anna Maria College. He has 25 years of global organizational consulting experience with clients including EMC2, EMC2 Limited Bangalore India, Pfizer PGRD, Texas Instruments, The International Chiefs of Police Association, The Institute for Transitional Economies, The US Army, The US Navy, Electricite' de France, and Gaz de France. Mr. Maguire has participated in USAID-funded projects with delegations from Tanzania, Cote d'Ivoire, Russia, Uzbekistan, and China. He holds a Bachelor of Science Degree from Syracuse University, a Master of Arts Degree from Emerson College and has completed his doctoral course work in Adult and Human Resources Education and Training at The University of Connecticut.
Michael Marotta
Governance, Risk and Compliance Officer / Governance Risk and Compliance
Michael Marotta is PCG's Governance, Risk and Compliance (GRC) Officer. He joined the firm in 2016 and has extensive experience in risk management, corporate governance, compliance, insurance, audit, and information security, both in the U.S. and abroad. Prior to joining PCG, Mike held similar senior-level risk management and compliance positions at Crane, MassMutual, Goldman Sachs, and The Bank of New York. As the firm's GRC Officer, Mike reports to the CEO and is responsible for overseeing these functions at PCG. Mike received a Bachelor's Degree in Economics and Government from The University of Notre Dame and a Master's Degree in International Political Economy from New York University.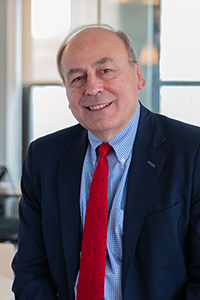 William S. "Bill" Mosakowski
President / CEO / Corporate
William S. "Bill" Mosakowski is Founder, President, and Chief Executive Officer of Public Consulting Group LLC (PCG), a management consulting, operations and technology firm serving clients in the health, human services, and K-12 education sectors.
Bill founded PCG in 1986, combining his entrepreneurial business interests with growing expertise and passion to assist government entities in maximizing resources, streamlining processes, and achieving the best possible results for the citizens they serve. Since then, PCG has grown exponentially, demonstrating one of Bill's core beliefs: that building a business and contributing to the greater good are compatible. Today, PCG is a thriving company with approximately 2,000 employees who share a passion for public service, more than $600 million in annual revenue, and 36 years of experience serving thousands of state and local agencies across all 50 states.
Since his graduation from Clark University in 1976, Bill's career has centered on improving the fiscal and operational performance of the public sector, beginning with his experience as Assistant Revenue Director for the Commonwealth of Massachusetts Department of Mental Health. In 1981, he left public service to become Director of Reimbursement for Harvard Community Health Plan's Parker Hill facility, a small public hospital located in Boston's Mission Hill neighborhood. Prior to forming PCG, Bill was a senior consultant with Touche Ross & Company (now Deloitte), where he worked on expansive and comprehensive strategic planning projects for health and human services facilities across the country.
Bill currently serves on the Board of Directors of CARE, which works globally to fight poverty and achieve social justice by empowering women and girls. He also serves on Board of Directors of the Catholic Schools Foundation (Boston, MA), the Board of Directors of Hebrew Senior Life (Boston, MA), and as Chair of the Board of Trustees of St. Mary's Lynn Co-ed Catholic College-prep School (Lynn, MA). He previously served as Chair of the Clark University Board of Trustees (Worcester, MA), and as a member of the Board of Directors of the Massachusetts Association of Mental Health (Boston, MA). Bill and his wife, Jane, also founded the Mosakowski Institute for Public Enterprise at Clark University. Most recently, the Institute has focused its efforts on developing solutions to address the mental health needs of adolescents and young adults.
Ryan Paiva
Creative Director / Corporate Marketing
Ryan Paiva is PCG's Creative Director. Since joining the company he's worked to develop an in-house agency capable of producing large-scale design projects for PCG, it's companies, and clients. He manages a team of highly creative and motivated graphic designers, and production staff that work together to produce the company's materials.  
Rick Purcell
Associate Manager / Corporate Marketing
Rick Purcell came to PCG after the acquisition of eWorker Technologies in November, 2001. In his 32 years of experience in the Information Technology industry, he has developed cost-saving technologies and innovative services for schools, districts, educational cooperatives, and state departments of education. He is currently engaged in marketing, product development, implementation, and customer satisfaction efforts. Products and services in his portfolio include Response to Intervention (RtI) systems for academics and behavior, data visualization and analytics, and Medicaid billing. Mr. Purcell's efforts in understanding the needs of educators have helped PCG grow its customer base by ensuring that products and services meet and ultimately serve the needs of students throughout their educational careers. He is active in a variety of civic and community groups, including the formation of The Asheville Technology Club, led by his teenage son with Asperger Syndrome. The club creates innovation opportunities for students in the community and has won statewide awards for robotic innovation. In addition, Mr. Purcell is a member of the Autism Society, Kentucky's Council for Exceptional Children (KY CEC), and the Kentucky Council for Administrators in Special Education (CASE).
Tobi Russell
Chief People Officer (CPO) / Human Capital Management
Ms. Russell has more than 30 years of Human Resources (HR) experience working in various industries, including financial services, retail, consulting, high tech, and insurance. Throughout her career, she has provided leadership for all of the functions within HR from talent management, acquisition, training and development, compensation, HR Information Systems (HRIS), and business partnerships. A passionate advocate for diversity, equity, and inclusion (DE&I), Ms. Russell served as the lead sponsor for PCG's inaugural D&I Advisory Council and established a new leadership position at the firm, that being the Corporate Director of D&I. Ms. Russell is an adjunct professor of HR at Framingham State University's Graduate School of Business. She earned her Bachelor's degree in Human Development from Boston College and her Master's degree in Instructional Design from the University of Massachusetts, Boston.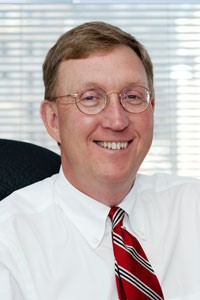 Stephen Skinner
Principal, Director of Marketing / Marketing
Stephen Skinner, a Principal with Public Consulting Group, Inc. (PCG), a management consulting firm, headquartered in Boston which provides operations, financial management, and technology solutions to state and local government clients throughout the US, Canada and the European Union.  He is currently PCG's Director of Marketing and Communications and also Chairs PCG's Human Resources Committee.  Mr. Skinner has 35 years of experience in consulting to, and working for, state and federal government entities and non-profit organizations.  Over this time, Mr. Skinner has directed different PCG industry groups including Information Technology Innovations and Consulting in 2000 – 2003.  He helped to found PCG's education practice in 1990 and has also directed PCG's Health and Human Services practice.  Mr. Skinner has also directed numerous engagements involving health care provider rate setting and revenue enhancements.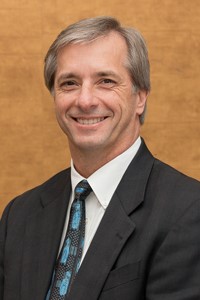 Rich Talaber
Chief Technology Officer / Corporate Technology
Rich Talaber joined PCG in 2012 with responsibility for all PCG Infrastructure including Data Centers, Office Connectivity, PCG Cloud Infrastructure, Telecom, Email, and Personnel Productivity Tools.  In 2018, Rich changed his focus from Infrastructure and is now overseeing the Employee Experience Team as Chief Technology Officer focusing on increasing productivity, building efficiencies, and improving how the business operates on a daily basis.  Rich has 30 years of IT Experience that has included all IT disciplines and services. In addition to holding roles as CIO and CTO, Mr. Talaber has also been an entrepreneur, General Manager, Vice President of Professional Services and CEO. Throughout his career, he has been involved in M&A, Corporate Governance, Competitive Strategy, and Corporate Strategy in general. Mr. Talaber has served in the Nuclear program in the United States Navy as well as a Data Procession Officer in the United States Marine Corps. Prior to Joining PCG, Mr. Talaber was a Cloud Strategy and Transformation Consultant working with many large Cloud Providers and Cloud Consumers on product strategy and IT Transformational strategies. Prior to that, Mr. Talaber was the first CTO for VCE after serving in the CTO Office at VMware for four years.
Jonathan Taylor
Corporate PMO Manager / Corporate Technology
Mr. Taylor has more than 25 years of information technology (IT) experience spanning most IT disciplines and services. This has included being the lead project manager on many large scale and complex systems integration and implementation projects within the public and private sector. Most recently, Mr. Taylor managed the Project Management Office (PMO) for a $2 billion child support automation project and a $450 million offender management project. All of these automation efforts have included change management and process redesign components in addition to the technical aspects of the project.
Sophia Thwaites
Director of Diversity and Inclusion / Human Capital Management
Sophia Thwaites leads PCG's work in diversity, equity, and inclusion (DEI). As the first Corporate Director of Diversity and Inclusion at PCG, Ms. Thwaites is dedicated to creating an inclusive workplace culture, promoting equitable systems, and fostering an environment that inspires connection and belonging. Ms. Thwaites delivers solutions and strategic initiatives focused on diverse recruitment, leadership diversity, career development of underrepresented groups, inclusive culture, community engagement, and philanthropic giving to diverse communities.
During her career, Ms. Thwaites has successfully implemented and led equity programs for large organizations and has a demonstrated history of building diverse coalitions that foster innovation and growth to improve business performance. She holds a bachelor's degree in history from the University of Florida and a master's degree in education from Teachers College, Columbia University.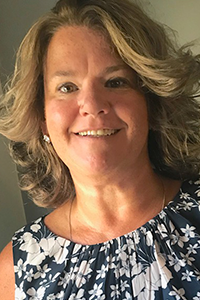 Sabrina Wiley
Director of Compensation and Human Resources Information Systems (HRIS) / Human Capital Management (HCM)
Sabrina is responsible for managing PCG's Total Rewards Program. She creates competitive compensation and benefits packages, including 401K plans, for staff. The program focuses on offering total rewards that align with PCG's values, as our organization strives to find the best talent to join our team.
In her role, Sabrina also optimizes technology through PCG's HCM HRIS systems and provides general HR operations support to staff.
With over 25 years of Human Resources experience, Sabrina offers direct-line support to new staff during onboarding and continuous support to existing staff throughout their time of employment at PCG.
Prior to joining our organization, Sabrina worked in the fields of healthcare, financial services, and senior living. Her background across various industries and communities is beneficial to our organization, as Sabrina provides expertise, service, and support to staff across our specialty areas.
Sabrina also completed a Bachelor of Science degree from the University of Connecticut.