PCG's Technology Consulting practice offers a full spectrum of quality Information Technology (IT) services to help state and local government agencies at every stage of the IT life cycle. Through its specialized IT services, PCG's Technology Consulting team finds cost-effective ways to help agency partners deliver successful IT systems that enhance the lives of the user base.
Mitch Dobbins
Acting Practice Area Director / Technology Consulting
Mr. Dobbins is responsible for PCG's technology consulting operations including oversight of business development opportunities and client delivery. He has 20 years of experience designing, developing, implementing or overseeing Information Technology (IT) projects across multiple domains including large-scale publishing, welfare eligibility, Medicaid, public safety, correctional, unemployment insurance and tax accounting systems. Mr. Dobbins has gained this experience working with twenty-one (21) states, the United Kingdom, European Union, China, Brazil and India in both the private and public sectors. Program and Technology agnostic, Mr. Dobbins has utilized strong governance and implementable policies to ensure the practice area culture is organically maintained while experiencing growth and delivering our services to meet the needs of our expanding client base. He has been an Application Architect, System Engineer, Project Manager and Program Manager and has a working understanding of the project lifecycle from planning and procurement through the software development and into Maintenance & Operations. Mr. Dobbins has MBA's from Georgetown University (Washington D.C.) and the ESADE Business and Law School (Spain). He received a BS in Business Management from California State University, Stanislaus.
Jeff Hellzen
Chief Technologist / Technology Consulting
Mr. Hellzen has more than 26 years of IT experience, including 16 years on state and federal government projects involving technical assessments and technical verification and validation of multi-year, multi-million dollar development projects. His experience also includes 10 years of technical management for a variety of private sector companies where he was responsible for all aspects of IT and consulting on next generation software systems and industry standards. Mr. Hellzen has expertise in IT life cycle support for large public sector enterprise systems.
Bret Mohninger
Vice President / Technology Consulting
Mr. Mohninger is a Vice President with PCG's technology consulting division and provides business development leadership across many states and manages several key state government IT projects across the country in the areas Independent Verification and Validation (IV&V), Quality Assurance (QA), feasibility studies, and planning and procurement. Mr. Mohninger has 15 years of state government consulting experience, inclusive of his contributions to PCG since joining the practice in April 2008. Mr. Mohninger holds a Bachelor's Degree in Computer Science and Management Information Systems from the University of Lethbridge in Canada, an MBA from the University of California at Davis and is a certified Project Management Professional (PMP) since 2004.
Gary Reimers
Vice President / Technology Consulting
Mr. Reimers' background includes more than 20 years of IT experience in both the private and public sectors, specializing in large enterprise system design, implementation, and management. In his tenure with PCG, Mr. Reimers has focused on state government projects, providing strategic planning, service development, technical assessments, independent technical verification and validation (IV&V), technical design, cost allocation studies, and procurement support (i.e. FSR and RFP development/evaluation) for multi-year, multi-million dollar development projects. He specializes in large-scale technology projects while operating under the principle that IT exists to support business needs and improve business capability. Prior to joining PCG, Mr. Reimers served as Director of Technology for HealthNet, a multi-billion dollar national health care corporation, where he was responsible for strategic planning, technology evaluation, design, selection, implementation and support of complex computing environments which included multiple data centers and remote sites across the U. S. Mr. Reimers' well-rounded experience also includes extensive technical and managerial positions for technology organizations within the insurance industry (Cal-West Life Insurance), the agriculture industry (Blue Diamond Growers), and the health care industry (Sutter Health). Mr. Reimers earned an MBA with honors from Clark University in Worcester MA and earned his BA in Psychology from the California State University at Sacramento. He holds an ITIL Foundation certificate from the ITIL Certification Management Board and is a member of the Beta Gamma Sigma International Honor Society.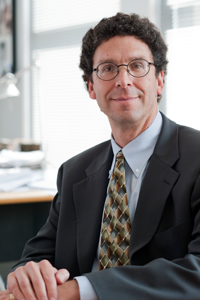 David Shickman
Senior Advisor / Technology Consulting
Mr. Shickman has provided management and technology consulting for more than 25 years to clients from industry and government, including cities, counties, state agencies, and special districts. He has experience in all aspects of the information technology (IT) lifecycle including business and technology strategic planning; organizational assessment; feasibility studies; business process reengineering; organizational change management; requirements definition; system and vendor selection studies/procurements; contract negotiation; performance measurement; project charters and governance; project implementation; application development; security assessment and implementation; independent verification and validation; and project management/oversight. This experience crosses many functional areas with recent emphasis in labor and work force; housing; transportation; health care reform; mental health; criminal justice and public safety.