Craig Connors
Chief Operating Officer / Public Partnerships LLC
Craig Connors, a Manager in Public Partnerships LLC, oversees design and operation of consumer direction models of service delivery for states and managed care organizations. Since joining Public Partnerships in 2015, Craig has led teams and projects committed to delivering excellent service to multiple stakeholders at optimal cost. He has extensive experience in the many facets of Long Term Support and Services (LTSS), Medicaid and Medicare delivery and financing systems, regulatory compliance, project management, quality assurance, and negotiation. Prior to Public Partnerships, Craig most recently led the development, opening, operations and rapid growth of a Program of All-Inclusive Care for the Elderly (PACE) Organization. He also served as the Administrator for all home and community-based services for Riverside Health System, an Integrated Health System in Eastern Virginia. An executive member of the leadership team overseeing all of Riverside's long term care and retirement community services, he also held the position of Vice President of Managed Care, negotiating managed care partnerships and leading system-wide care management efforts. Craig earned his MBA from the Kenan-Flagler Business School at The University of North Carolina at Chapel Hill, and his Bachelors degree in Mechanical Engineering from Vanderbilt University in Nashville, Tennessee.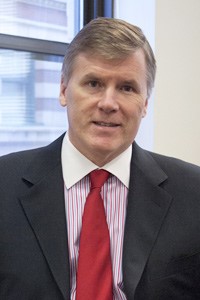 Jay Egan
EVP Marketing & Communications / Public Partnerships LLC
Mr. Egan works with managed care organizations to develop, implement, and manage Fiscal Intermediary Services that support participant direction and various other Medicaid waiver groups. Prior to joining Public Partnerships, he was Vice President of Business Development at Carroll Enterprises, Inc., a business process outsource firm exclusively dedicated to the administrative and distribution needs of the insurance industry and state government. While there, he directed the implementation and management of a core set of outsourced services that provide the administrative infrastructure for the Massachusetts Health Connector Authority, including Commonwealth Choice and S.H.O.P. Exchange.
Jim McInnis
Chief Administrative Officer / Public Partnerships LLC
Mr. McInnis is responsible for the overall management of Public Partnerships's financial and business operations. Since joining Public Partnerships in 2000, he has led multi-disciplinary teams during all phases of fiscal management service design, start-up, and implementation in many states. He has more than 15 years experience in the field of government finance, analysis, and operations management. Prior to Public Partnerships, he was a public policy analyst at a non-profit government oversight agency.
Peter O'Connor
Executive VP Strategic Operations / Public Partnerships LLC
Peter is the Executive Vice President of Strategic Operations for PCG's Public Partnerships division.  In this capacity, Peter leads and manages Public Partnership's business architecture, business implementation, and technical deployment teams, as well as the enterprise project management office.
An accomplished managed health care operations executive and strategist, Peter leverages his 20+ years of increasing responsibility in the areas of company start-up, development, client management, operations, and organizational leadership to help drive best practices and growth across the enterprise.
Mr. O'Connor possesses a deep understanding of healthcare ecosystems and talent for counseling clients regarding complex program design and implementation.  Peter has a proven history of creating high performing teams that employ creative solutions to achieve unique client objectives and aggressive company goals
Before joining PCG's Public Partnership's division, Peter was a founding member of Beacon Health Options' Management Team, and a major contributor to Beacon's success and growth to serve 400+ clients and cover 50 million members across the United States, achieving over $2 billion in revenue.
Mr. O'Connor holds an MBA in Health Administration from Suffolk University and also completed extensive graduate-level coursework at The Institute for Public Administration in Dublin, Ireland and Queens University in Belfast, Northern Ireland.
John Shaughnessy
Practice Area Director / Public Partnerships LLC
Mr. Shaughnessy joined the firm in 1992 and has extensive experience in operations improvement, strategic planning, and revenue maximization consulting for hospitals and others such as health care providers, child welfare agencies, human services agencies, and educational institutions. Mr. Shaughnessy has overseen the development and implementation of federally approved cost reports and cost allocation plans and is an expert in reimbursement strategies involving innovative approaches to rate setting and indirect cost recovery. He was instrumental in working with the Illinois Department of Public Assistance (IDPA) and the Massachusetts Division of Medical Assistance (DMA) to develop Title XIX administrative claiming methodologies for school-based health services. He has also overseen several revenue maximization engagements to recover federal revenues through Title IV-E, Medicaid, TANF, and Medicare, and among many other federal sources in West Virginia, Louisiana, Missouri, Colorado, and Mississippi. He has presented the 'Cost Allocation Plans for Human Service Agencies' curriculum and conducted multiple Medicaid trainings on behalf of the National Association of State Human Services Finance Officers (HSFo). Mr. Shaughnessy holds a degree in accountancy from Bentley College.
John Suminski
Chief Product Officer / Public Partnerships LLC
John Suminski is the Chief Product Officer, responsible for the development and management of Public Partnerships's core product utilized by clients and the back-office systems used to support business operations.  John has 20 years of systems, product development and management experience spanning end client, intermediary, and back officer users at enterprise scale. 
Beyond systems and product experience, John's background is rounded out by leading multi-disciplinary IT Shared Services (QA, Data Analytics, Salesforce, DBA, Release Management, Crowdsourcing, Service Oriented Architecture), managing large enterprise transformation initiatives, and operations management (back office and call center).  John holds a Bachelor of Arts, Economics degree from the College of the Holy Cross in Worcester, Massachusetts.  John is a supporter of the Best Buddies organization and has been an active participant in supporting the charity inclusive of participating on the local board and the annual Hyannis Port Challenge fundraising bike ride.
William Weddleton
President / Public Partnerships LLC
Mr. Weddleton is responsible for all of Public Partnerships's internal operations and ensuring that all contractual requirements and business objectives are met. He provides overall project oversight and guidance in development, implementation, and management of consumer-directed financial management services programs that serve persons with developmental disabilities, autism, physical disabilities, fragile health care needs, traumatic brain injuries, and behavioral health needs. Mr. Weddleton has led the establishment of financial management services for a broad range of programs across the country, including new waiver programs, Cash and Counseling, Money Follows the Person, and Nursing Home Diversion Grant programs. These have ranged from new program start-ups to the transfer of the largest programs in the country with thousands of existing consumers. He has expert knowledge of the unique requirements of the Fiscal/Employer Agent and Agency with Choice models for providing financial management services. He is a founding member and on the Steering Committee of the FMS Membership organization coordinated by the National Resource Center for Participant-Directed Services. Mr. Weddleton has more than 25 years of business management experience in a broad range of industries. During 15 years at PerkinElmer (formerly EG&G, Inc.), a diversified, high-technology Fortune 500 company, he served in a variety of senior management positions in both operations locations and corporate headquarters. Mr. Weddleton started his career as a Submarine Officer in the US Navy. He has a BS in Economics from the Wharton School, a BS in Applied Science from the University of Pennsylvania School of Engineering and Applied Science, and an MBA in Finance from George Washington University.