Craig Connors
Chief Operating Officer / PCG Public Partnerships
Craig Connors, a Manager in PCG Public Partnerships, oversees design and operation of consumer direction models of service delivery for states and managed care organizations. Since joining PCG in 2015, Craig has led teams and projects committed to delivering excellent service to multiple stakeholders at optimal cost. He has extensive experience in the many facets of Long Term Support and Services (LTSS), Medicaid and Medicare delivery and financing systems, regulatory compliance, project management, quality assurance, and negotiation. Prior to PCG, Craig most recently led the development, opening, operations and rapid growth of a Program of All-Inclusive Care for the Elderly (PACE) Organization. He also served as the Administrator for all home and community-based services for Riverside Health System, an Integrated Health System in Eastern Virginia. An executive member of the leadership team overseeing all of Riverside's long term care and retirement community services, he also held the position of Vice President of Managed Care, negotiating managed care partnerships and leading system-wide care management efforts. Craig earned his MBA from the Kenan-Flagler Business School at The University of North Carolina at Chapel Hill, and his Bachelors degree in Mechanical Engineering from Vanderbilt University in Nashville, Tennessee.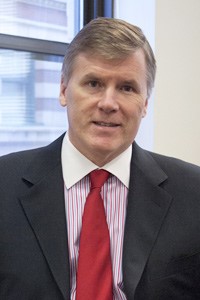 Jay Egan
EVP Marketing & Communications / PCG Public Partnerships
Mr. Egan works with managed care organizations to develop, implement, and manage Fiscal Intermediary Services that support participant direction and various other Medicaid waiver groups. Prior to joining PCG, he was Vice President of Business Development at Carroll Enterprises, Inc., a business process outsource firm exclusively dedicated to the administrative and distribution needs of the insurance industry and state government. While there, he directed the implementation and management of a core set of outsourced services that provide the administrative infrastructure for the Massachusetts Health Connector Authority, including Commonwealth Choice and S.H.O.P. Exchange.
Jim McInnis
Chief Administrative Officer / PCG Public Partnerships
Mr. McInnis is responsible for the overall management of PPL's financial and business operations. Since joining PPL in 2000, he has led multi-disciplinary teams during all phases of fiscal management service design, start-up, and implementation in many states. He has more than 15 years experience in the field of government finance, analysis, and operations management. Prior to PCG, he was a public policy analyst at a non-profit government oversight agency.
William Weddleton
President / PCG Public Partnerships
Mr. Weddleton is responsible for all of PPL's internal operations and ensuring that all contractual requirements and business objectives are met. He provides overall project oversight and guidance in development, implementation, and management of consumer-directed financial management services programs that serve persons with developmental disabilities, autism, physical disabilities, fragile health care needs, traumatic brain injuries, and behavioral health needs. Mr. Weddleton has led the establishment of financial management services for a broad range of programs across the country, including new waiver programs, Cash and Counseling, Money Follows the Person, and Nursing Home Diversion Grant programs. These have ranged from new program start-ups to the transfer of the largest programs in the country with thousands of existing consumers. He has expert knowledge of the unique requirements of the Fiscal/Employer Agent and Agency with Choice models for providing financial management services. He is a founding member and on the Steering Committee of the FMS Membership organization coordinated by the National Resource Center for Participant-Directed Services. Mr. Weddleton has more than 25 years of business management experience in a broad range of industries. During 15 years at PerkinElmer (formerly EG&G, Inc.), a diversified, high-technology Fortune 500 company, he served in a variety of senior management positions in both operations locations and corporate headquarters. Mr. Weddleton started his career as a Submarine Officer in the US Navy. He has a BS in Economics from the Wharton School, a BS in Applied Science from the University of Pennsylvania School of Engineering and Applied Science, and an MBA in Finance from George Washington University.